7 Integral Areas Of Every Business Process Where Zoho One Fits Right In
Jul 7, 2022
It's a universal fact that everything constitutes itself as a part of a whole. Just like a business contributes to the global economy, the former too needs to be systematically organized to function as a successful one. Before building a business, you need to get a drift of the basic, or shall we say integral areas that can shape your brainchild. Well, we come bearing Zoho One as a tech gift for you. It legit acts like an integrated power-house of intuitive and practical applications that offer solutions to every possible problem you might come across.
But first, we need to chalk down the core parts of a business. What is the first thing that comes to mind when you think of starting one? That's right, consumers! We need to create and sell beneficial products/ services combining our resources, in which they see the value and hence, would want to consume. Therefore, the value creation of your products/ services elevates your business and keeps it moving.
We believe you've already laid the groundwork. You've already figured out a substantial value proposition for your product/ service. Now you can move ahead with seven fundamental areas of your business process where the Zoho One suite of applications become indispensable. Let's dive right into it!
Spread Your Word And Market Your Brand
When you start a business, it is only natural to have hopes for it. You can't simply watch it stand still. You would want it to reach its highest potential. And marketing is all about boosting your ROI (return on investment) rates by promoting your brand, product, or service to a niche audience. It helps you spread your word about your brand, and what you have to offer. This helps you build a strong connection and trust with your target audience.
Step 1: Build A Website To Showcase Your Ideas
Standing in today's digital climate, it is almost scary if you don't have a website. It acts as a virtual storefront of your business. Your prospective customers will form their first impression of you from the first point of interaction– your website. So you need to design your website which is aesthetically pleasing, informative, and decipherable. Since you're about to hit a vast spectrum of audiences, you can use a friendly tonality while showcasing your goals, products/ services, and the USP feature that makes your brand stand out.
Zoho Sites comes with hundreds of pre-designed website templates that help you build the website of your dreams. You can add designer sections for a streamlined look or define the look and feel of your brand with the visual editor. However, you must always embed a contact/ web form to help your potential customers reach out to you. Anything you want for your designing your website, now you know where to look first!
Step 2: Automate Marketing And Save Tons of Time
Zoho Marketing Automation as the name suggests is an end-to-end application that helps you manage all your marketing activities across multiple channels. As a business person, you must have several mediums for business promotion where you generate enormous amounts of leads. Our application helps you with multichannel marketing. Be it email, social media, or SMS— the conversation continues even when there's a switch. While lead generation entirely depends on how your preferred channels perform, our Marketing Automation app efficiently manages your leads. It can capture numerous leads and help you nurture them relentlessly. It automatically alerts your respective teammates when a new lead is captured so that one of them can persuade them. You can also create and assign several follow-up tasks and mark deadlines on the calendar so that none of your opportunities are missed. 
The key takeaway here is that you can track your audience's behavior. This includes the number of sites they've browsed through and how much time they are investing on your page.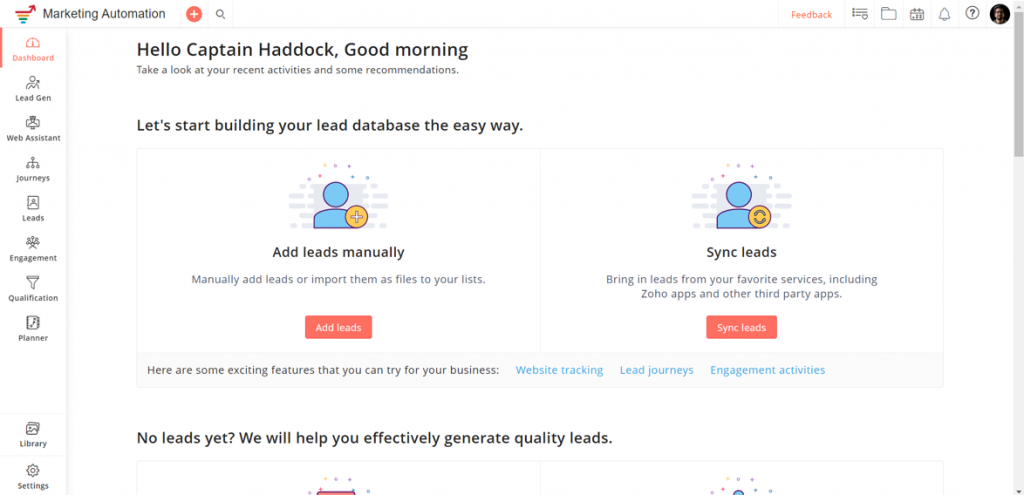 Step 3: Deliver Engaging Emails
Email marketing sounds almost like a tradition in the business world. It is one of the most cost-effective ways to engage your audience with seasonal offers or educate them on the value of your brand. A kind of 'softer sell', you can say. Zoho Campaigns comes with effective email automation and dynamic personalization. You can extensively interact with your audience via polls, GIFs, surveys, autoresponders, and so on. It even helps your proficiency by identifying which version works the best for you. You can also trace the time taken by each contact to make a purchase, and adjust your email frequency according to their engagement level.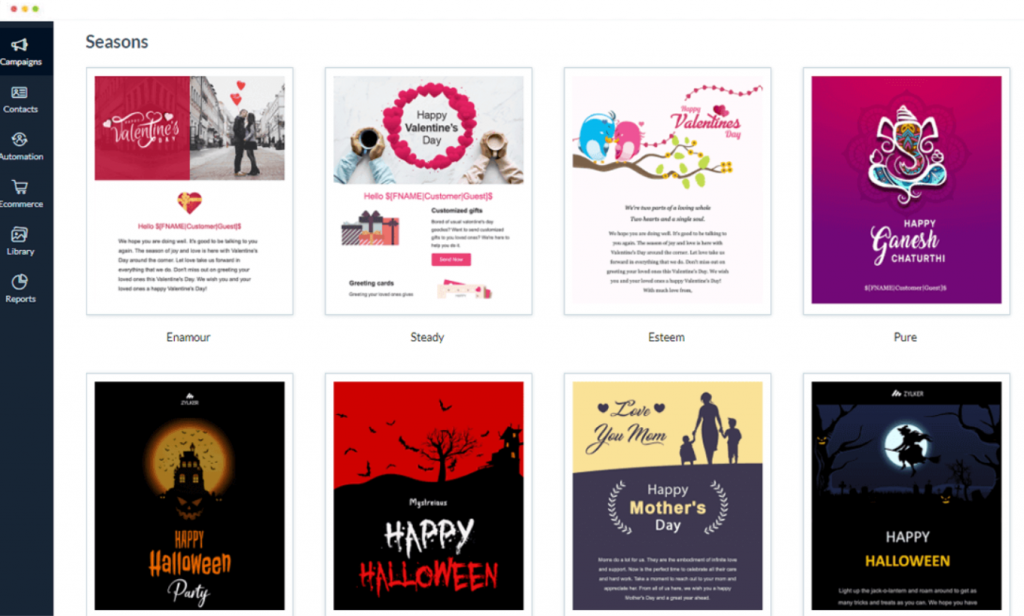 Step 4: Be More Social
We understand that you have a lot to do. Social media might be the last thing when you're working. But other than procrastination (like a lot of us take refuge in), it is a great medium to reach out to a larger audience for promoting your business. Zoho Social helps you make a domineering online presence with scheduled posts. You can easily build up a content pipeline with an intuitive publishing calendar across your social channels. So that your audience can always stay tuned. You can also monitor your online page performance, respond to queries, increase interactivity, and stay updated with everything relevant.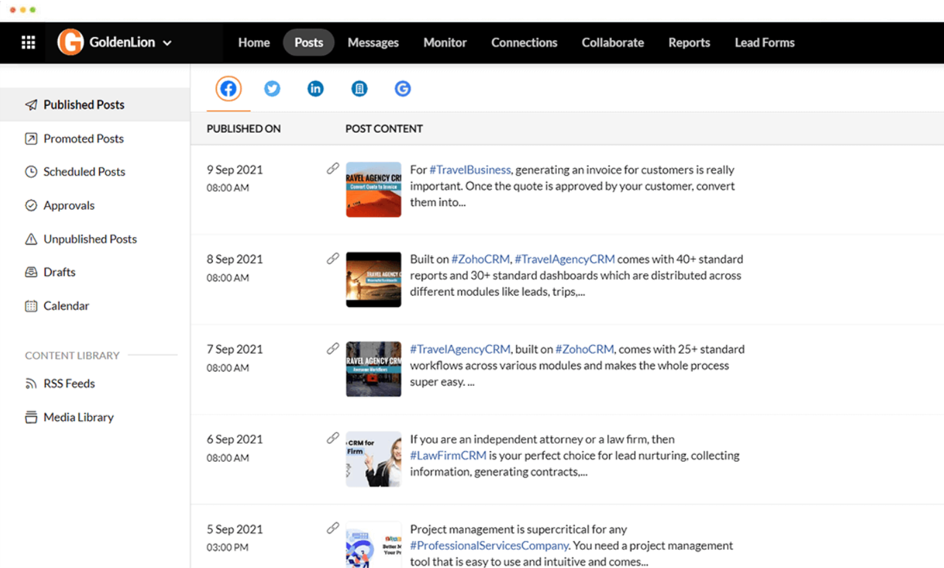 In case you are stressing about how to arrest your audience's attention and share information on the other hand, use DocHipo. A graphic design software application that comes with a versatile range of customizable templates is just what you need by your side.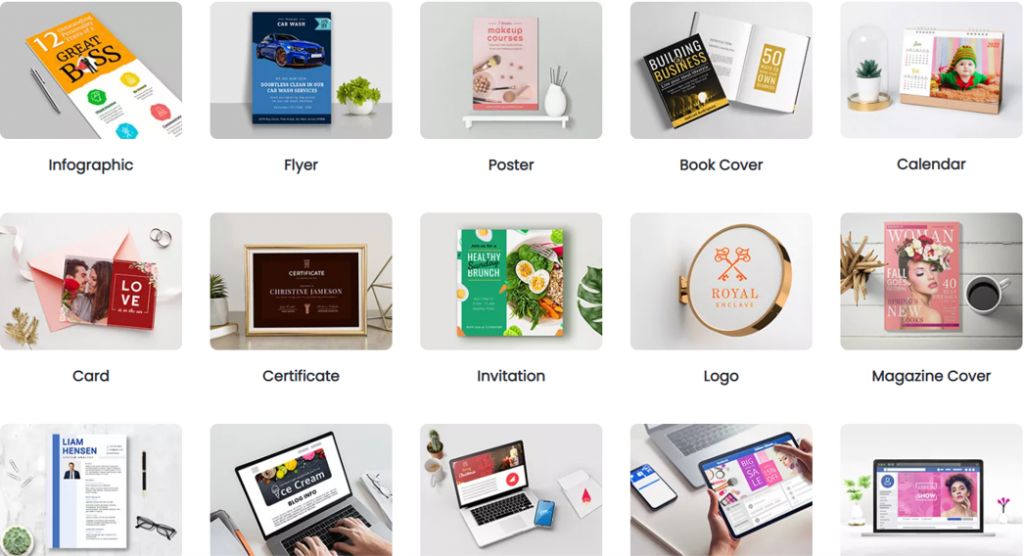 Step 5: Live Chatbot To The Rescue
It won't be necessarily wrong if we count Zoho SalesIQ as the future of marketing. It has an omnichannel approach that proactively greets your potential customers and answers their queries. Well, to build a chatbot you need to can multiple responses. You can derive powerful insights from the data available on SalesIQ to ascertain your customers' areas of interest. But what will you use all these data and apply these strategies for? Sales– which lands us in the second integral area of the business process.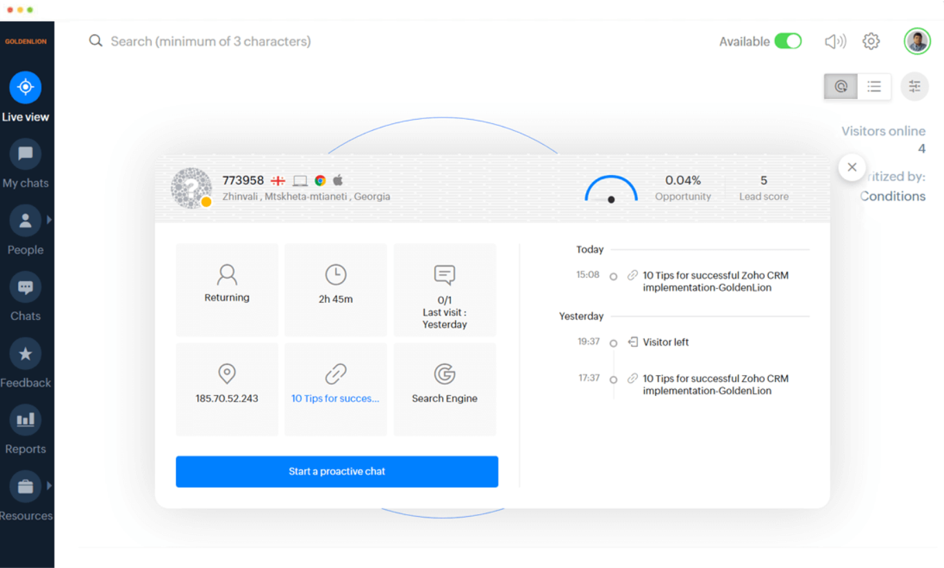 Boost Your Sales 
Your business majorly stands on your sales rates. More sales are equal to more profits– a proportionate combination. The following are the apps that can help you achieve your goal.
Zoho CRM
CRM (Customer Relationship Management) is the ultimate modern tool that encompasses all your customers' needs in a streamline and helps you rapidly increase your sales rates. When you sync the aforementioned apps with the insight-driven Zoho CRM, it captures the acquired intel and manages them centrally with its automation powers. It comes with an easy-to-use interface and super flexible features that save tons of your time and helps you sell more at a faster pace.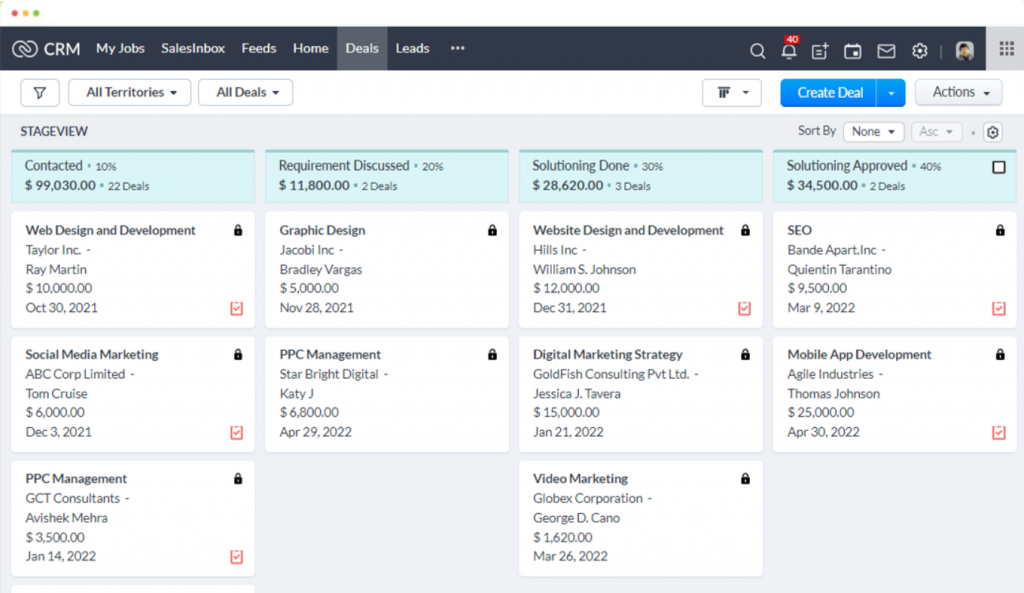 Bigin For Small Businesses
In case you're just starting off with your business and want to gauge the potential of CRM software– we have Bigin for you. It is a user-friendly CRM packed with efficient features sans the complications associated with full-blown CRMs. An application that helps you engage your prospects with emails and comes along with an industry-tailored pipeline. You can track day-to-day activities, and overall performance and efficiently strengthen relationships with your customers.
Schedule Smart With Zoho Bookings
Our customers have increasingly become tech-progressive. They no longer want to waste their time depending on others. Considering their mindset, we have designed Zoho Bookings. When you integrate this application with your business, your calendar gets automatically synched. And this app is a great help for both parties. You can set questions on your appointment booking forms and qualify your customers' requests, meet online/ offline and embed the booking getaway on your website. Your customers can check for available slots, self-schedule, and pay for appointments. This app even reminds them of their appointments via email or text messages.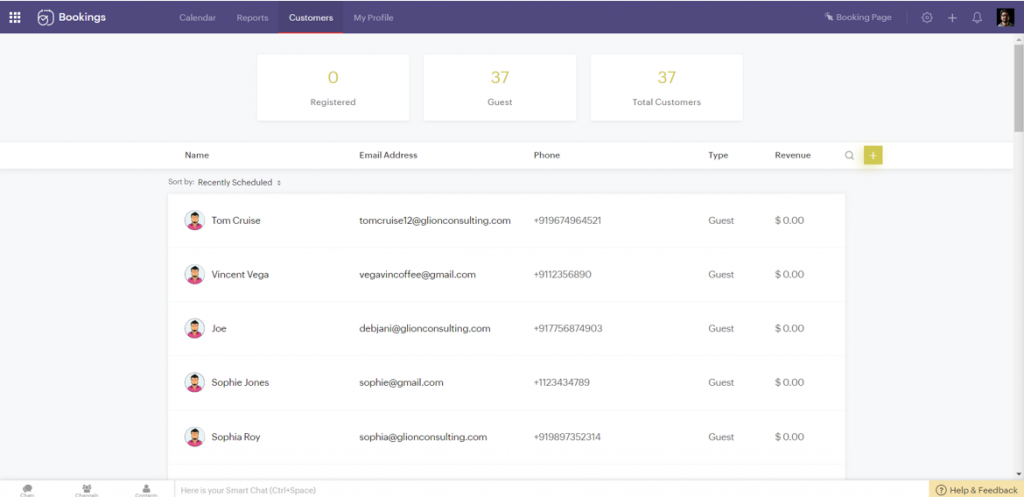 Effective Operations With Zoho One
When you finally receive your customers' approval, you can move ahead to the operations part– the third integral area where you might need Zoho One, yet again!
Step 1: Manage Your Projects
Managing a business project sounds like a daunting task, don't you think? There are so many risky cracks that you can fall through if you don't watch your steps carefully. Zoho Projects makes your life easier. It is an online project management tool that helps you plan and collaborate with your team effortlessly. You can break your projects down to milestones or task lists and assign them to your respective teammates and even determine the deadlines. You can extensively customize layouts, fields, or workflows to perform better and faster.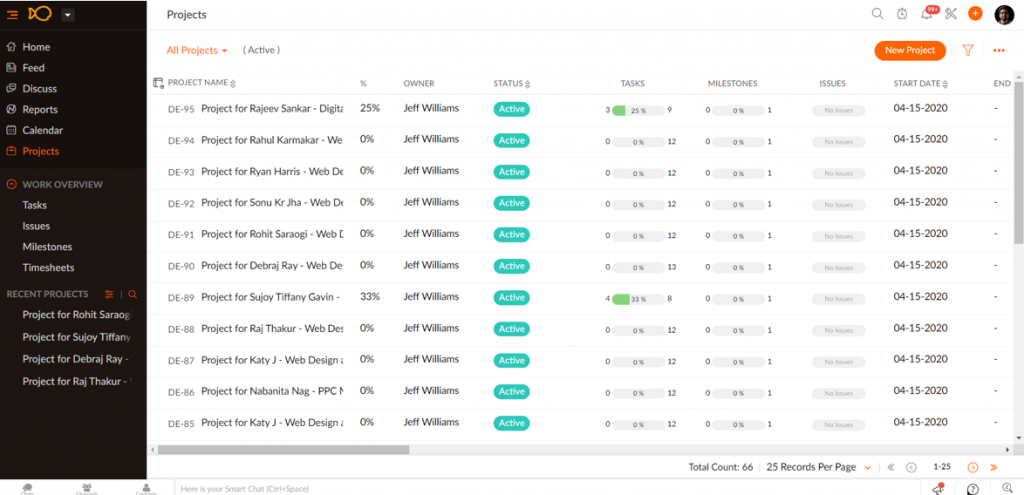 Step 2: Manage Your Inventory
Inventory management plays a super-critical role in your product/ service deliverance. With Zoho Inventory, you can manage your orders (sales and purchase activities), and invoices and keep a diligent track of your payments. This application helps you control the stock of your storehouse and it automatically updates itself with the leftover stock information. You can set up a barcode system, and add SKUs, serial and batch numbers, and items to purchase orders. It minutely tracks the saleable items, and their expiry dates with serial numbers and batch tracking feature.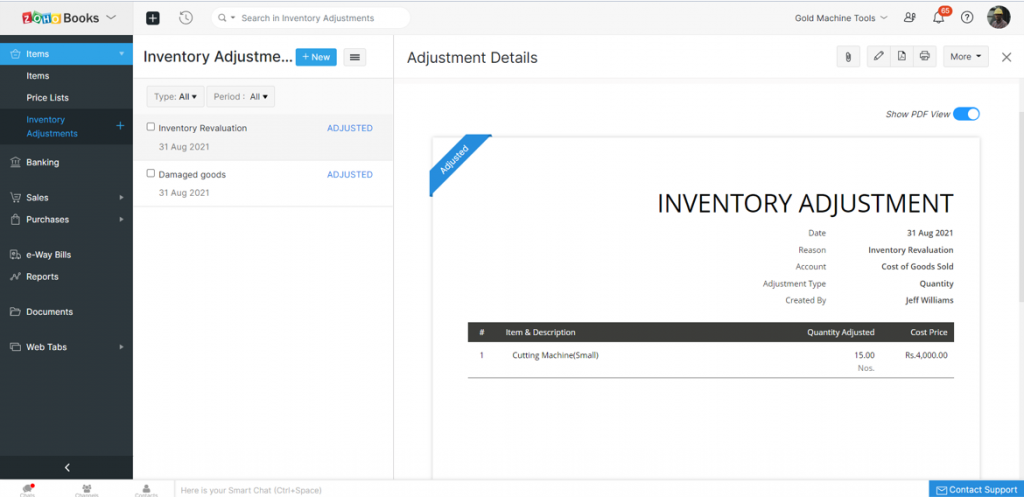 Keep Tabs On Your Finance
At the end of the day, it all comes down to the numbers you make. With Zoho Books, you can keep a diligent eye on your finance. It is a comprehensive platform that controls your accounting– right from negotiating opportunities to generating invoices. It ensures your business stays GST compliant and is advanced with an audit trail to help you maintain a continuous log of every update in the application.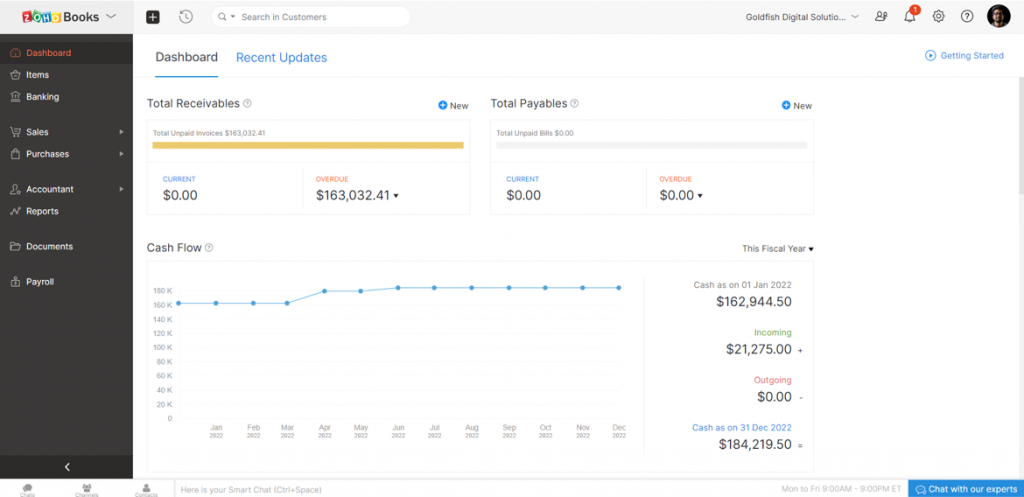 Ensure Support And Build Loyalty
Want to repeat your business with existing customers? Sure you do. And here's where ensuring customer support and building their loyalty come into play. Zoho Desk is the industry's first context-aware help desk which helps you deliver consistent and quality support to customers. You can build a robust self-support feature that helps your customers solve their problems independently. Plus, you can manage your support processes systematically with timely ticket resolution. This keeps you efficient and your customers happy.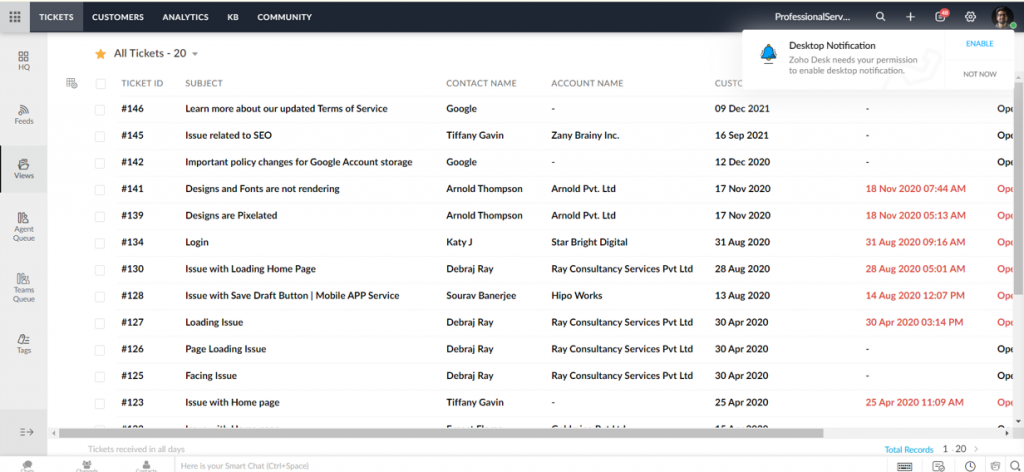 Keep The Communication Going In The Post-Sales Stage
Think about it, you've earned business from your customers with so much effort. Retaining them further business is thrice more profitable than acquiring new ones. So you might need to keep the communication moving even in the post-sales stage. Of course, you can use email marketing via Campaigns, but how about something a little extra?
Step 1: Plan Events For Retargeting Your Audience
With Zoho Backstage, you can host meetings and conferences for your customers with great impact. It helps you raise seamless registration facilities and automatically keeps tabs on your ticket details without making your haste. You can also take your meetings virtually anywhere with Zoho Backstage OnAir. These interactive sessions help you a great deal in retargeting your audience.
Step 2: Survey For Business Betterment
You have provided a great service/ product to your customers, we are sure. Now it's time to get their feedback and insights in return. Zoho Survey has been designed to experience the craft of survey creation. It comes along with customizable survey templates that can suit your brand vitality and style. We have over 25 types of questions and features like skip logic or piping that you can share with your customers via email or social media campaigns in a few clicks. This application helps you keep the survey data confidential and safe.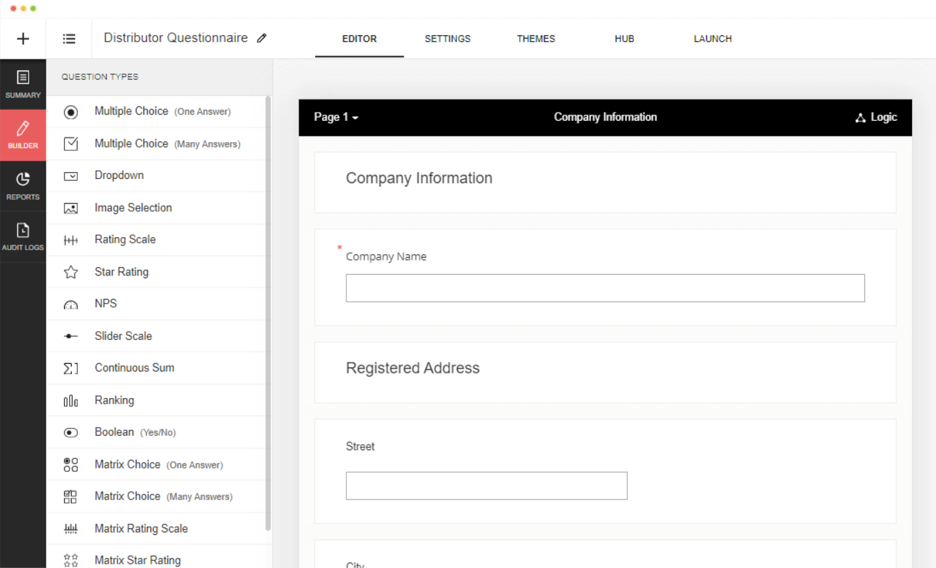 Business Intelligence With Zoho One
Last but not least, we have Zoho Analytics which keeps track of your overall business performance. It helps you transform your data into comprehensive and readable insights. You can sync with numerous files or business apps to prepare augmented, self-served manageable data analytics. This application helps you analyze on different scales including emerging trends, and cognitive and 'what-if' kinds. Try and integrate this software with your business to make informed decisions and sell smart!
Last Words,
Zoho One is hands-down an all-in-in integrated platform that helps you grow your business with a systematic and organized tangent. What we discussed today is only a precise list of applications that cover the 7 major areas of a business process. However, there is more in store for you. So take a deep breath, you're about to advance your business to the next level. Before that, schedule your no-obligation 90 mins consultation today!