Accelerate Your Lead Conversion Rates With Training Provider CRM
Mar 14, 2022
The heart of making a business successful and maintaining its stability is its consistent ability to convert a lead into an opportunity. And increasing sales rates and decreasing churn rates remain the top two challenges faced by training providers. They are constantly in search of new strategies to amplify their lead conversion rates with a better client reach. To alleviate all your challenges, we have come up with Training Provider CRM.
How to calculate your conversion rate?
When you divide the total size of your target audience by the number from different sources by the number of leads that got converted, you can calculate your lead conversion rate. With the number of leads getting converted, you can forecast your sales win rates and mark your profitability as well. This thoroughly depends on your business performance and can certainly vary on a monthly basis. But to accelerate it you need the powerful features of our Training Provider CRM.
In this article, we will explore how effectively you can implement our CRM solution for your business expansion. Let's cut to the chase.
Capture And Track Your Leads
Being a trainer, we are sure that you have several mediums of lead generation that even act as your patent sources. Let's say, website landing pages, social media networks, referrals, email campaigns, and so on. While generating leads wholly depends on how your sources perform, Training Provider CRM can help you with its automated lead capturing process. In this digital age, people always access the internet for information or inquiry. Therefore, if you embed a 'contact details' form on your website, your potential learners can show their interest by submitting their details. The moment they do so, our CRM readily captures all the information and places them in a new lead record. And it does seamlessly not just for one lead at a time, it can capture innumerable of them simultaneously.
Added to this, tracking which of your sources have generated the maximum leads is extremely important. According to BrightTALK, nearly 53% of marketers invest a huge amount of their capital for this cause. Training Provider CRM even records the source of a particular lead entry as well. So if you receive a lead from the website, CRM automatically tags it as a website source. In case it is a referral, you can fill the source field manually.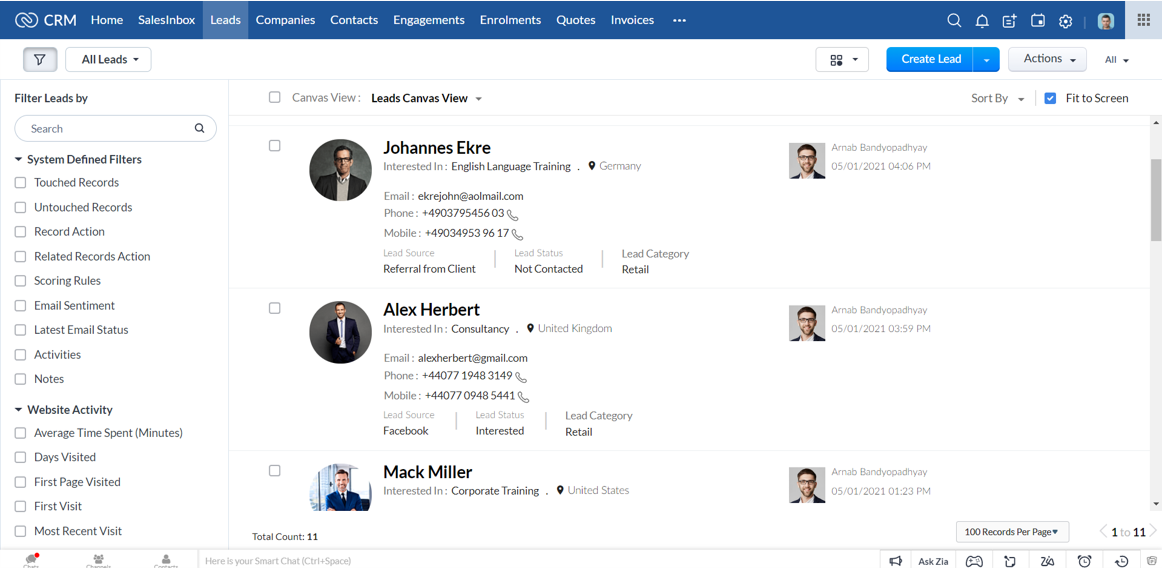 Strategic Intake Workflow With Training Provider CRM
The training industry particularly has a more responsible service to provide. After all, it involves learning different skills. Therefore, when a learner inquires about a particular course, they need your assistance while making a purchase decision. Training Provider CRM becomes real handy when it comes to the strategic client intake process. The moment you have a new lead entry, CRM instantly notifies your respective teammates so that one of them can proceed towards further conversion. Other than this, you can also delegate your work pressure by creating and allotting different follow-up activities or scheduled meetings or calls to nurture the prospects. You can even synchronize your calendar to mark deadlines or set reminders so that you never falter and miss out on any opportunity.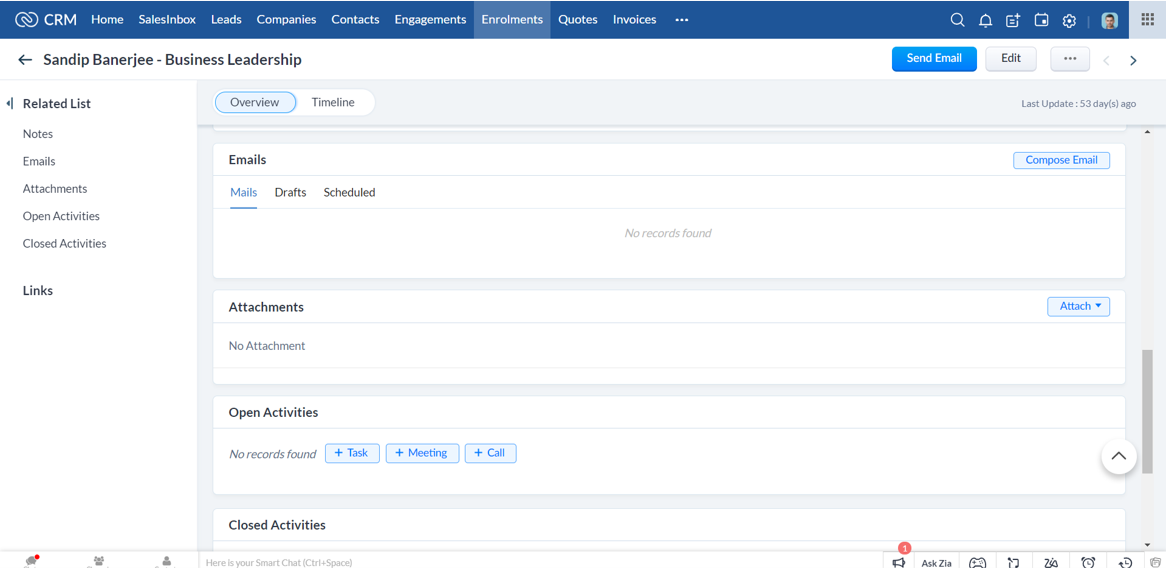 Build Communication To Ensure Loyalty
Consistent communication is the magical key to business success. Your sales reps essentially need to make a bridge for conversation so that your potential customers. Our solution makes your work even simpler. Depending on the results of your previous tasks, Training Provider CRM efficiently detects the best time for you to communicate with your clients. Based on the authority of the first contact person, you can certainly categorize the role of the contact. For example, if it is a B2B opportunity, you can tag the primary and secondary/ participant contacts. It becomes way easier to evaluate the lead's merits following the BANT parameters.

Embrace Digitization
The world has transitioned itself with digitization and the strategies that businesses implement have evolved too. The ideas that were implemented five years ago, certainly cannot be applied today. As a trainer, you can prompt media campaigns to raise your brand awareness via Google advertisements or outsource young influencers for organic marketing. Other than this, you can heavily depend on your social media for maximum website traffic and consequent conversion rates. Your posts could be about the emerging trends of skills that companies are looking for, free invitations to webinars for online booking, and so on. All this might go in vain if you don't embed your website link on your social profiles.
Now the question arises– what to post on your social platforms and how to make your posts more engaging and informative at the same time? The answer is DocHipo. A software solution that has a wide range of attractive templates that you can customize to suit your purposes.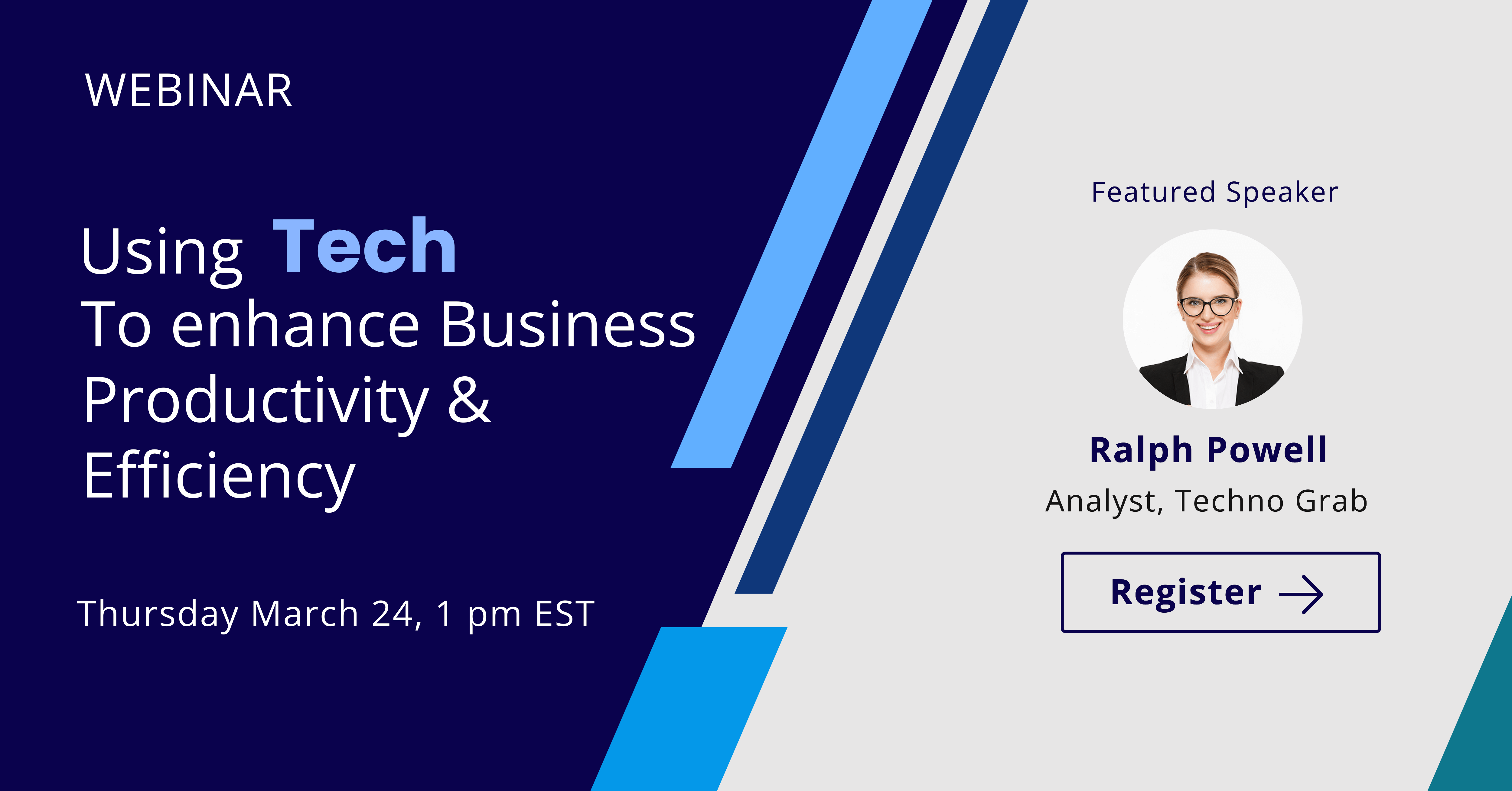 Email Marketing With Training Provider CRM
Remember we told you to keep constant communication with your clients? Email marketing sounds like the right strategy for this purpose. As Training Provider CRM efficiently documents all your leads in separate records and houses their preferred courses, you can clearly identify which of your leads could be interested in what type of course. Accordingly, you can trigger personalized emails to market your course– not only the previously inquired one but also the related courses.
Just because it is about training or learning, your email campaigns don't necessarily have to be tedious. You can share information like the importance of a particular course, the number of students enrolled in it, the duration, course session, and so on. To throw in a little pizzaz and subtly catch your leads' attention, you can always use DocHipo.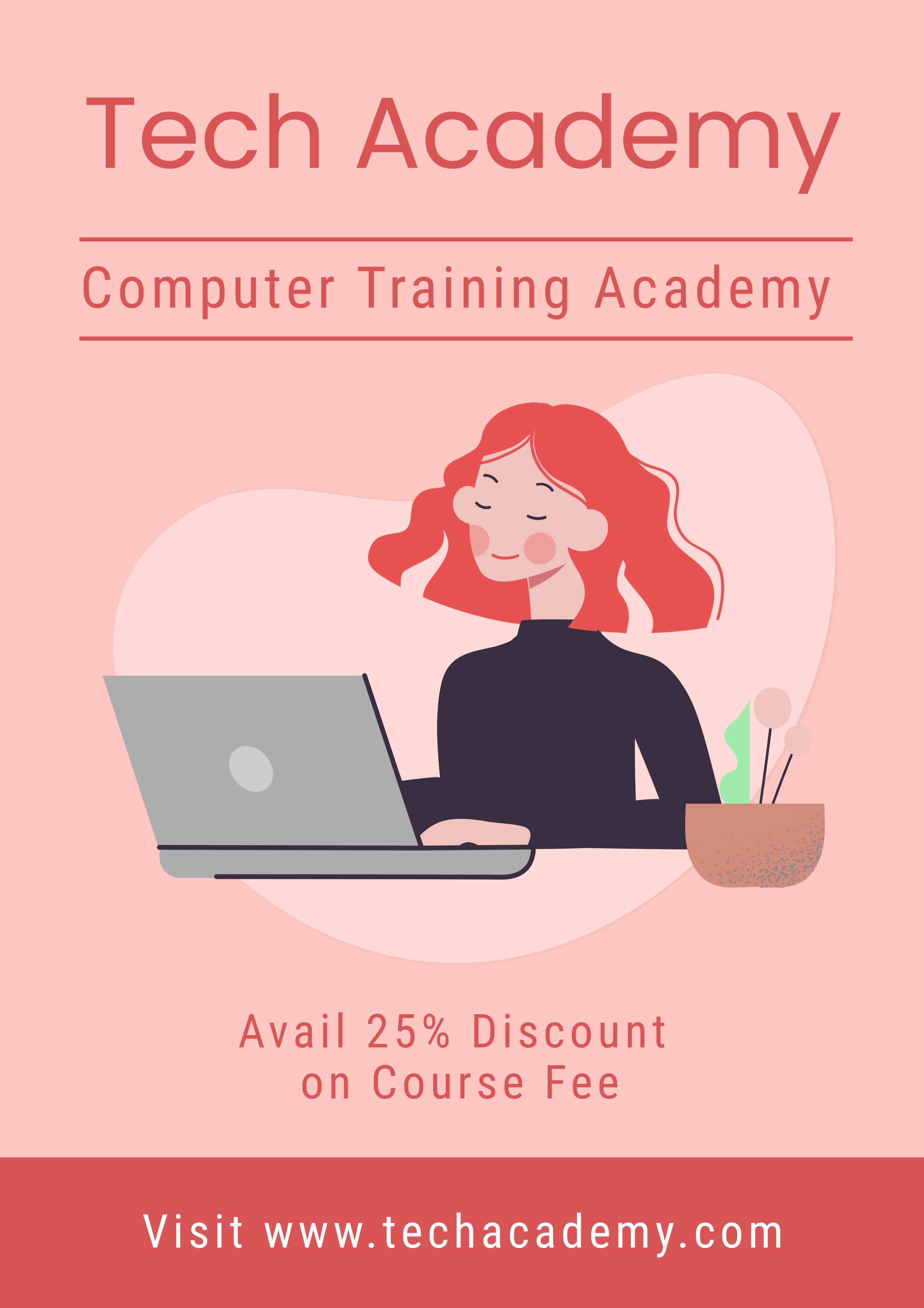 Improve Your Team Productivity
Every business needs daily growth and improvement. And as the head of a training company, you cannot manage every aspect of your business single-handedly. You need your team by your side. To heighten their spirits, other than allotting tasks to them you can introduce a healthy competitive environment with a game scope. Training Provider CRM helps you make it fun while monitoring their overall performance, productivity, and increment in lead conversion rates. As simple as it sounds!
Reports and Dashboards With Training Provider CRM
We have saved the best for the last. The best functionalities of Training Provider CRM are the comprehensive reports and dashboards. Such a dynamic duo helps you analyze every aspect minutely in a simpler visual representation. Most importantly, they auto-update themselves with real-time data analytics so that you can identify which of your sources have generated maximum leads.
Here's an exemplary report-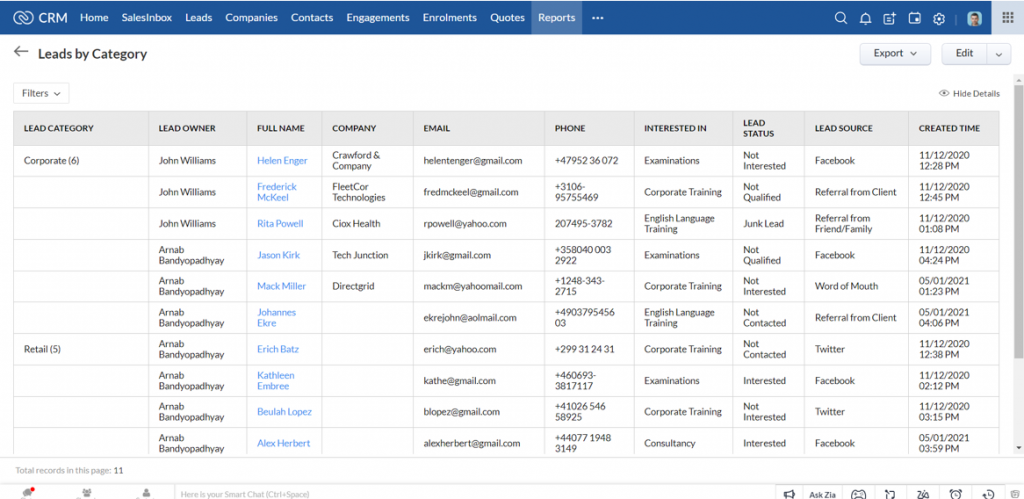 And an exemplary dashboard-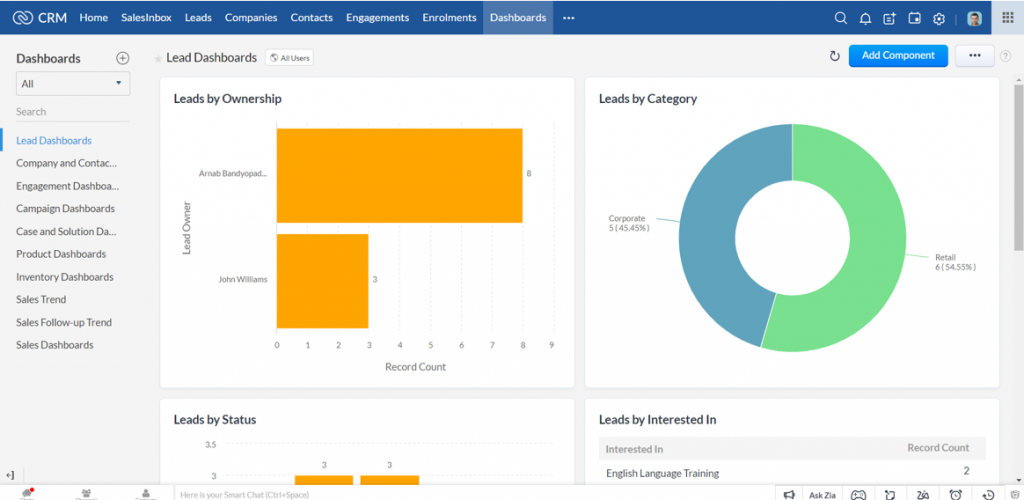 To rounds things off,
Who doesn't want more leads to convert into opportunities? Everybody. With the abundant features of Training Provider CRM, you can dramatically accelerate your conversion and sales-win rates. We have helped 700+ businesses so far, you could surely be our next one!
Watch this factual video down below, it helps you visualize the entire operation more distinctly.
Take a deep breath, and try us. Endless possibilities lie ahead. Click here to get started!