Build A Client-Centric Approach With Law Firm CRM
Mar 8, 2022
Customers are the literal lifeboats for a successful business. A customer-centered approach helps you prioritize your clients and understand their needs to anticipate the best service for them and boost more profitability consistently. Now, running a legal firm is itself an intimidating task. But your customers are the key to your success of ingraining a credible position in the marketplace. Well, we come bearing the best solution for you– Zoho CRM for Law Firms. Built on the award-winning Zoho platform, our solution helps you build an effective customer-centric culture and repeat your business in the long run.
Technology is surely a gift of this digital world. Businesses have progressed with technology and so have our customers. Everyone has smartphones in their pockets and access to a treasury of information at their fingertips. They have multiple options to choose from. Therefore, it becomes super imperative for you to rebuild your plan of action with a more customer-centric approach. How does it help?
Brand awareness.
Competitive advantage.
Customer loyalty and higher retention rates.
Driving more profitability.
In today's article, we will thoroughly discuss how effectively you can use Law Firm CRM to implement a customer-centric strategy.
Capture Your Leads
The first step of starting out to grow your business is capturing numerous leads at a time. While generating your prospects depend on your primary sources like websites, referrals, newspapers, inbound calls, or social media, capturing them continuously becomes easier with Law Firm CRM. Let's say you have an individual who has come across your services via the website and is inquiring about a particular area of legal assistance. Therefore, if you embed a contact form on your website, they can easily submit their initial information (name, address, type of the legal matter, etc) and make a bridge for further communication. The moment they do so, Law Firm CRM automatically creates a new lead entry and captures the prior filled-out details in a streamlined record. This essentially helps you keep track of your leads, evaluate their merits at leisure, and leaves zero risks for lead leakage or duplication.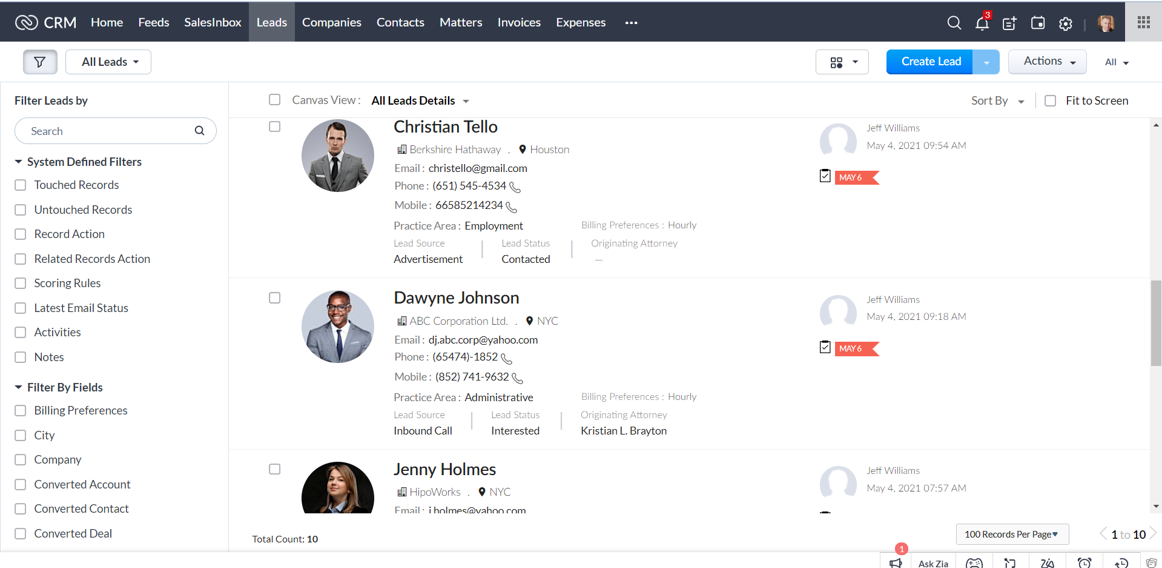 Team Collaboration
To grow a successful business and maintain its stability, one needs to create harmony amongst the team members. A 'one-army approach' has called its quits today, now it's time for team collaboration. Law Firm CRM helps you effectively manage your team. So once your system receives a lead, our CRM instantly notifies the respective teammates so that one of them can take it forward. You can even create multiple follow-up tasks or schedule meetings or calls and distribute them amongst your colleagues. Our CRM even helps you mark deadlines on your calendar, set reminders or pop-ups so that your workflow never falters. Just a one-click mention and they get instant notifications.
Moreover, our CRM for law firms is a cloud-based solution that has a 24*7 interface and can be accessed from anywhere in the world, with any device and at any time. Therefore, collaborating even in a remote situation becomes easier than you think!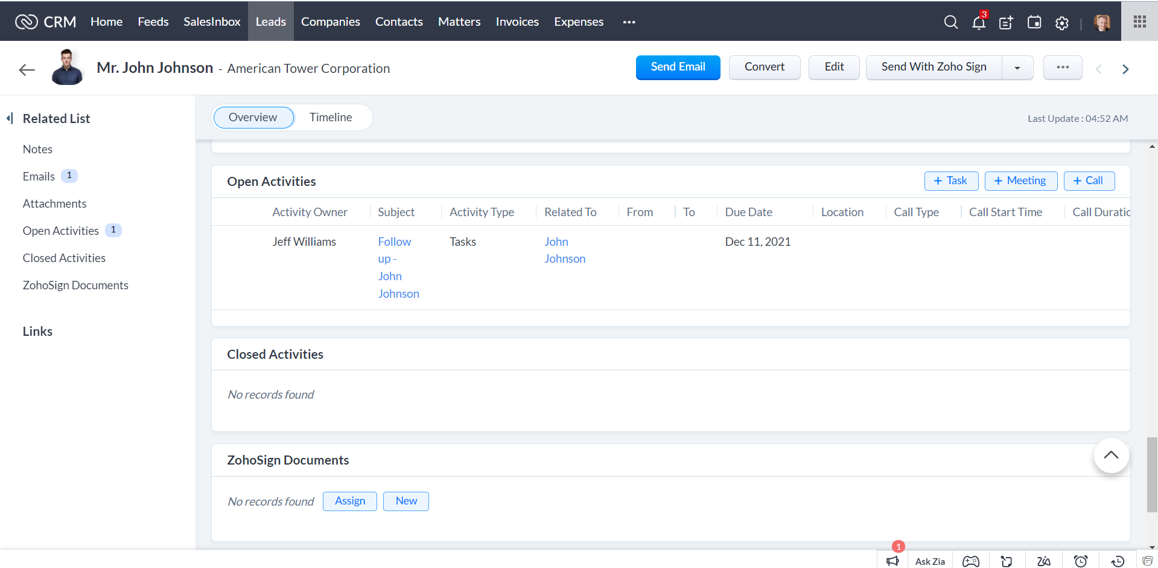 Optimize Your Performance
Being a lawyer, you must have innumerable potential customers who are waiting for your legal assistance. Therefore, you have to optimize your time and performance to figure out which of your leads require your immediate help and can turn out to be your customers. Remember, you have all the basic information of your respective leads in organized records. Now, following the BANT parameters, meaning the billing preference (Budget), the role of the contact (Authority), the area of legal assistance (Need), and urgency (Timeline), you can easily determine which of your leads have greater potential.
Accordingly, you can send out a 'matter details' form to your prospects to acquire more knowledge about their matters. And when they submit their forms, our CRM for law firms instantly creates a matter, tags your contacts, and collects the information in specific records. So instead of you filling out forms for your clients, you can let them do it. This way you can evidently optimize your time, performance, avoid errors and focus on winning your matters.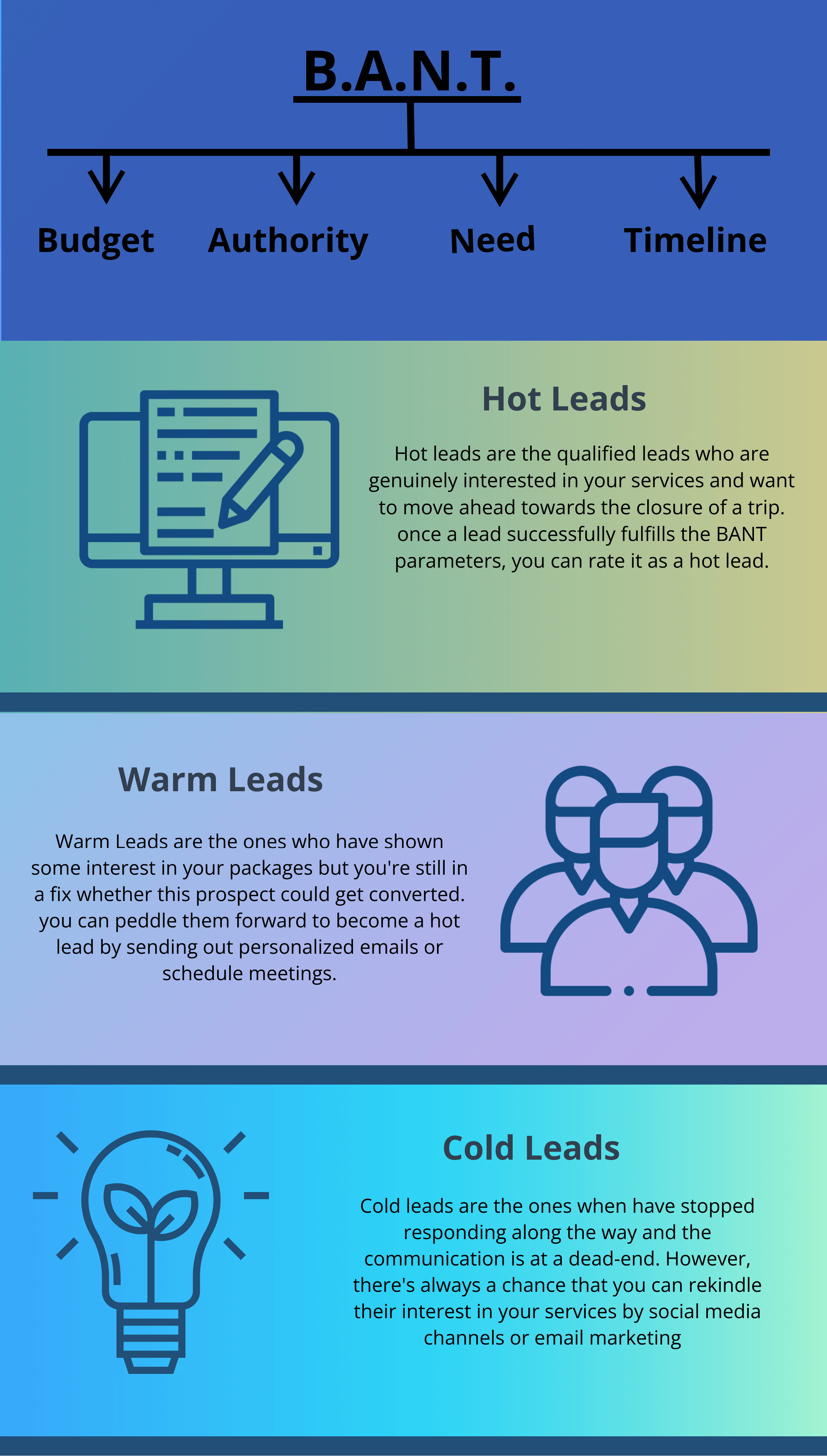 Profile Your Customers
Law Firm CRM becomes real effective with its efficient automation features. When you convert a lead into a 'contact', 'company' (applicable for B2B opportunities), and a 'matter', our CRM records your customer data under the three above-mentioned perspective modules. Hence, if you get inside a contact record, you can see all the contact-specific details. A 360-degree vision i.e the best time for communication, touchpoint interaction (on the timeline page), and the related matter will be laid out for you. The same goes for the other two. Each record is typically segmented into business card details, detailed-information section, and related lists, automatically populated in the respective fields. This helps you stay well-informed all the time, build a customer-centric approach, and provide the smoothest experience.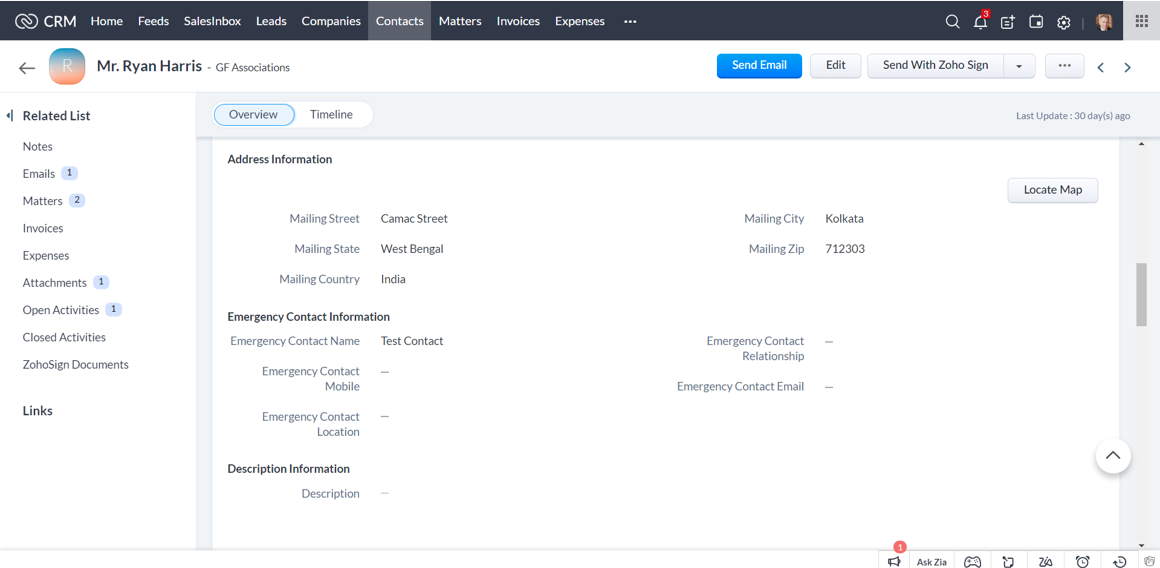 Personalize Your Service
As an attorney, of course, you have to focus on winning matters for your customers– that is true, delivering the best customer experience. But you also need to build sustainable relationships with your clients for business growth and expansion. What makes successful businesses stand apart are consistency, fluidity, and personalization.
When equipped with Law Firm CRM, you can effectively personalize your customer services. For example, when you have your customer database record, you already have an upper hand. So once you get their approval to go forward with the matter, you can quickly generate a personalized contract for them. You can select a particular type of contract (our CRM can handle hourly billing, contingency fees, and flat-rate), include the name, address, date, and attorney name and trigger a contract. The system merges each of your contracts with Zoho Writer with specific content and structure to automatically create one. You can also put your e-signature with Zoho Sign, send them out to your customers via email and finish off your task at once.
A matter investigation involves various kinds of necessary expenses other than attorney fees. If your clients have matters which include additional requirements like travel, photocopy or file charges, etc, you can add them up as well. All you need to do is create your expense, tag the matter name, the type, amount, date of expenditure. Our CRM for law firms records these expenses so that you can add them up in your invoice and deliver a personalized service.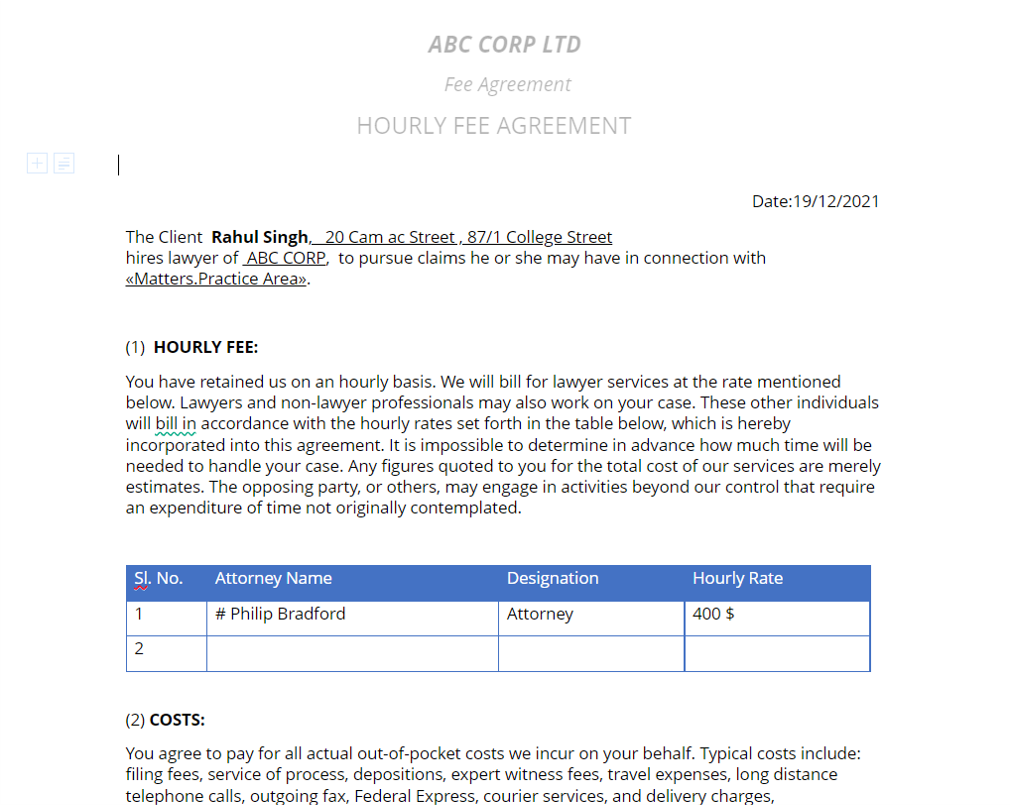 Chalk Out Your Target Audience
Figuring out your target audience is a tough task, but it can be made simpler once you are backed by Law Firm CRM. Based on your database that is already documented in the software itself, you can target an audience. Suppose, you have had a B2B opportunity with a client company for a civil litigation matter, which is quite common in the business world. Depending on the previous matters, you can chalk out which of your clients could be interested in which service. To create a client-centric culture, you need to keep a constant communication flow. And this can be done with email or social media campaigns. You can share your latest success stories, famous attorneys working under your firm, recent articles passed, to raise social awareness and promote your firm as well.
As this CRM for law firms has every minute detail related to your business in place, it also documents your customer engagement. With the click-and-view rates, the number of likes, shares your posts got, our CRM can efficiently detect their behavioral patterns. Mind you, both your prospects and existing customers are constantly bombarded with advertisements from different firms. So, according to the collected data, you can adjust your campaign frequency as well.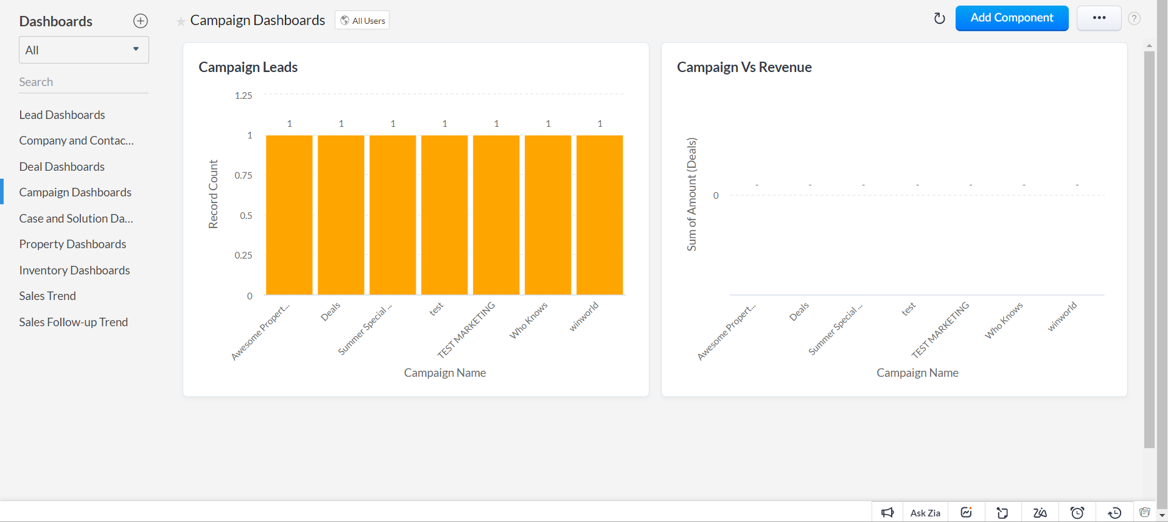 Bottom line,
Building sustainable positive relationships with your customers is perhaps the only reliable trend in the ever-so-changing legal business world. As the competition rises, you too need to scale your business and deliver the best customer experience one could possibly expect. And Law Firm CRM is undoubtedly the best-fit solution for all your administrative challenges.
Here's a factual video that helps you visualize how effectively you can leverage the abundant features of Law Firm CRM.
For more details, click on this link. We are sensing your curiosity!