How Do You Build a Better Brand for Your Travel Agency
Aug 25, 2020
Are you planning to expand your travel agency from just being a legal entity to becoming a celebrated brand?
Then you are in the right place.
Branding is all about arousing strong emotions. This emotion paints an instant picture in the consumer's mind, establishing a deep connection with the company's services/products. Hence strong branding can not only get you loyal customers but also enables your company with a distinct identity.
So, branding is an absolute necessity if you want your business to leave a long-lasting impression. A generic identity of a company dissipates but a focused identity gets ingrained in the perceiver's mind. Provided you hit the right strategies for creating powerful brand recognition.
In this article, I will share how you can translate your company into a strong recognizable brand that will pull in your target clients. So, let us explore 6 secrets of branding that will elevate your travel agency to new heights.
1. Providing an Excellent Customer Service
When you own a travel agency, your business is all about making sure that your clients can cherish amazing memories of pleasant experiences encountered via your services. Hence you need to be flawless with your customer service.
In a survey, 77% travelers suggested that an optimum customer service experience during booking a trip, led them to book their next trip directly from the travel agency. Moreover, 77% of the customers usually recommend it to a friend after a positive experience. Hence they become your greatest and most credible brand advocates.
To bring such an impact you need to coordinate a smooth communication process. This also includes completing all the reservations correctly and on time; interacting with your clients and arranging coupons for local attractions; and making sure that they have an incredible experience.
Also, continue to maintain rapport, even after the completion of their breath-taking tour. Give them the feeling of being valued by adding personal touches in your communication. These tactics are small yet profound gestures that will remain long with your clients. In a survey, 81% of the respondents (travelers) felt that they would prefer a travel agency brand that has a more personalized approach.
To effectively manage these work processes, implement a centralized customer management system. With this tool you can store your customer data and manage all the communication processes, helping you to organize a world-class travel experience for your customers.
A Travel CRM, which is specially designed to meet the business needs of a travel agency, is perfect for this. All the more because this system is tailored to provide a single platform where all the travel-related functions can be conducted. This CRM is also calibrated with the right nomenclatures that will make this system implementable and easy to comprehend.
2. Identify a Niche and Focus on It
It is an innate human tendency to constantly associate an idea with an object or elements. With branding, you can en-cash upon this tendency of people by converting them to conscious customers. Also, when you decide to be a brand, it is you who construct the ideas and perceptions. Even with a travel agency, you can create a colored lens through which your customers will view your business. Let's do this by concentrating on a theme-based branding. 
Different people have different reasons to tread the globe. Some travel for adventure, some for spirituality, and some for social work. To cater to these customers, many travel agencies are adopting a niche specified business. Amalgamating two industries, while organizing a trip, can get really interesting. For example, Tourism + Food becomes Gastro-Tourism, which attracts 93% of  travelers. Similar examples also include, Health Tourism, Political Tourism, Adventure Tourism, etc.
So, try to find your niche. Try to understand your target clients and figure out the places that will serve their purpose. Be very honest and serious about erecting themes, as you will be building your brand around it.
Remember, after you identify your niche, your brand will be associated with it. So don't just create a random theme to brand your travel agency.
Think about the cause or idea that resonates with your belief and provokes you to take action. Work on that cause, which stirs you, and address it via your travel agency. This can inspire you to deliver fantastic travel experiences to your like-minded clients.
3. Strengthen Brand Identity via Business Collaterals
After launching your brand, you need to establish brand identity and recall. You can do this by strengthening your brand identity via beautifully designed business collaterals.
Your goal here is to make sure that when your clients think about an exciting trip, your travel agency has to pop automatically in their minds. Recalling your travel agency, when thinking about a tour, is the first outcome of being a successful brand.
Let me demonstrate this. When you see a burger with its crunchy juicy patty, clad in lettuce and mayonnaise, you can instantly associate it with McDonald's. It is also the other way round. When you see the Golden Arch of the letter 'M' from a distance, you can spontaneously visualize that burger, tempting you to stop and act. Similarly, if you see the 'Swoosh' logo of Nike you know what to expect from it. The sight of the logo makes you recall the experience of wearing comfy sneakers.
This is branding, where a logo or the product stirs you to think of a company.
There are many ways to reach such an influence. But among them, the most important aspect is how you present your brand to your customers. 
A boring formal invoice or quotation is common. Hence these do not create much of an impact. So, try to present your brand differently. Like sending your quotations, invoices, and other business collaterals in a beautifully designed document that also has your brand logo. Incorporating your business information in a beautifully designed template will strengthen your brand persona.
At Zoho CRM, you can get awesome inventory templates that will present your brand in a most eye-catching way.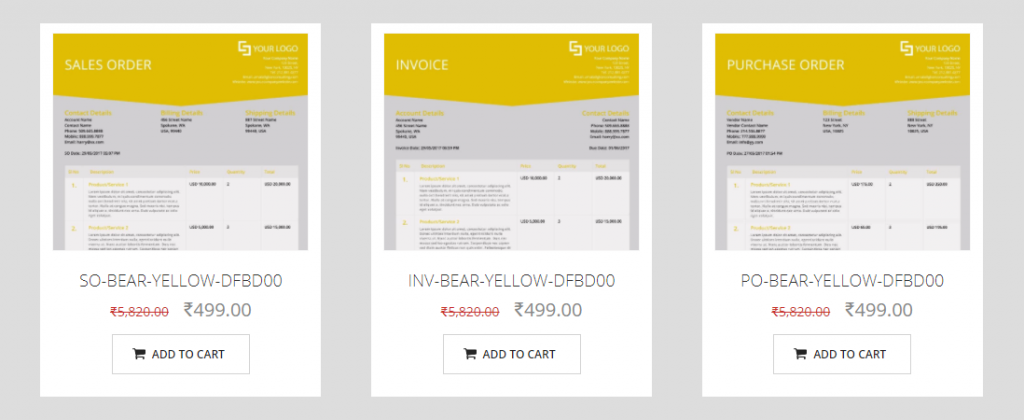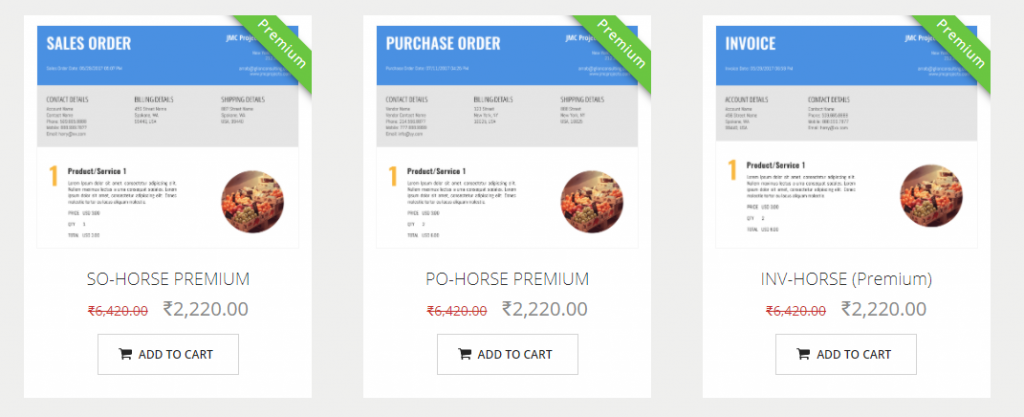 4. Marketing across Social Media
Social media is a very powerful arena to advertise and spread brand awareness. Probably because of the humongous number of users engaged in these platforms. 
We spent a lot of time networking and scrolling through our news-feed to have a peak in the outer world. Hence, talking about your brand on social media platforms can prove to be extremely effective in attracting your target clients.
Also, social media platforms give you amazing opportunities to reach your audiences. You can open up a business page, invite people to join and also post advertisements, which will increase your influence. In 2018, 79% of travel agencies used Facebook ads to market their brands. 
But, to excel in this platform you must have stunning visuals.
Social media marketing is all about seizing the eyes of the viewers, monotonously going up and down through different posts shared on their social media page. Hence, for attracting that attention you need awe-inspiring visuals for posts and also for advertisements.
Now, you must be wondering how you can design an awesome post to make your brand well-known. Let me share with you a secret. You can sign up to DocHipo and download stunning social graphic templates for your entire marketing endeavors. This will save your time and money, along with giving you the freedom to design the way you want.
Let me share with you some social graphic templates from DocHipo that you can use on social media platforms.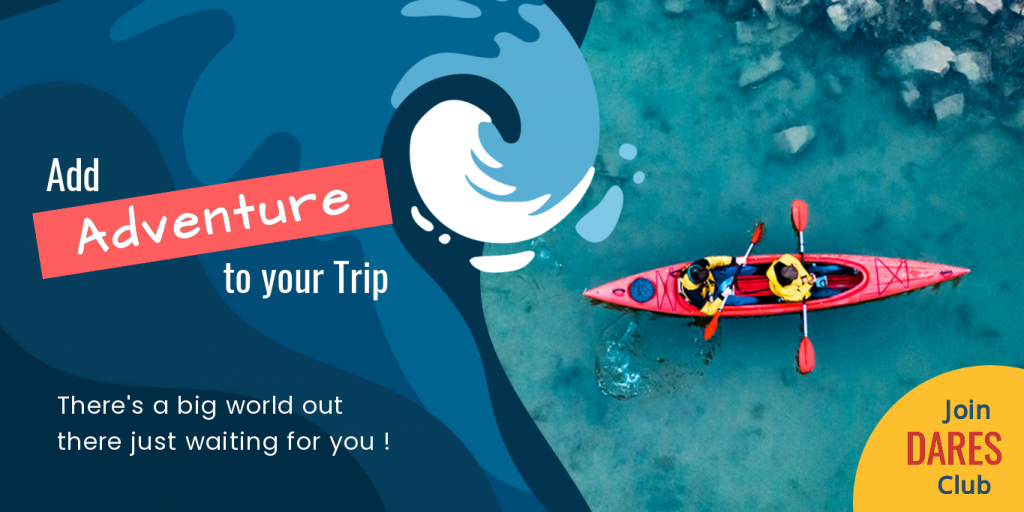 At DocHipo you can also get amazing web banner templates that can be used on your social media business page.

5. Video as a Marketing tool
You can post amazing pictures of destinations that can enchant the backpackers. But it will never be the same as showing it through moving-visuals. By uploading amazing videos, you can reveal to your customers the mind-blowing experiences they can unravel when they book a trip from your travel agency.
This is what video marketing does. It fills your eyes and hearts with the desire to crave more and have a first-hand experience of it. Hence, travel video viewership is at a constant rise. According to Google, travel-video viewership had increased to 41% in 2018, compared to 2017. Also, 67% of the travel videos, which are popular, are uploaded by professional travel brands. 
With videos, you can further refine your brand identity and set the right tone. This will work strategically in your audiences' minds as they will start to have a distinct idea about your travel agency.
Due to this effect on people, video marketing has become a potent tool for influencing customers. From being just a marketing tactic in 2017, it gradually rose to become a full-scale business strategy. Moreover, videos can increase the conversion rate by over 80%. 
So, when creating a video, make sure you provide amazing background music that will set the appropriate mood and theme. Edit it flawlessly, so that the clips do not feel inconsistent and have an engaging narrative. Tell a story! Story of a traveler that wanders in different lands to seek an experience of a lifetime.
When you upload it on different platforms you need to attract your audience and make them click the video. Hence make sure you set a nice, attractive video thumbnail. At DocHipo you can find amazing YouTube thumbnail templates that you can customize and use for your YouTube channel. Here are some examples.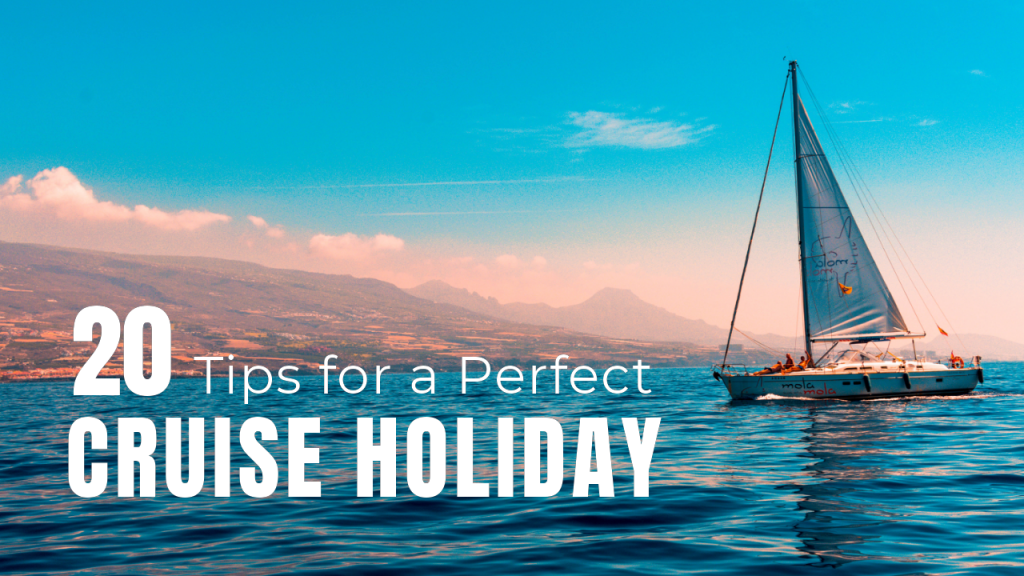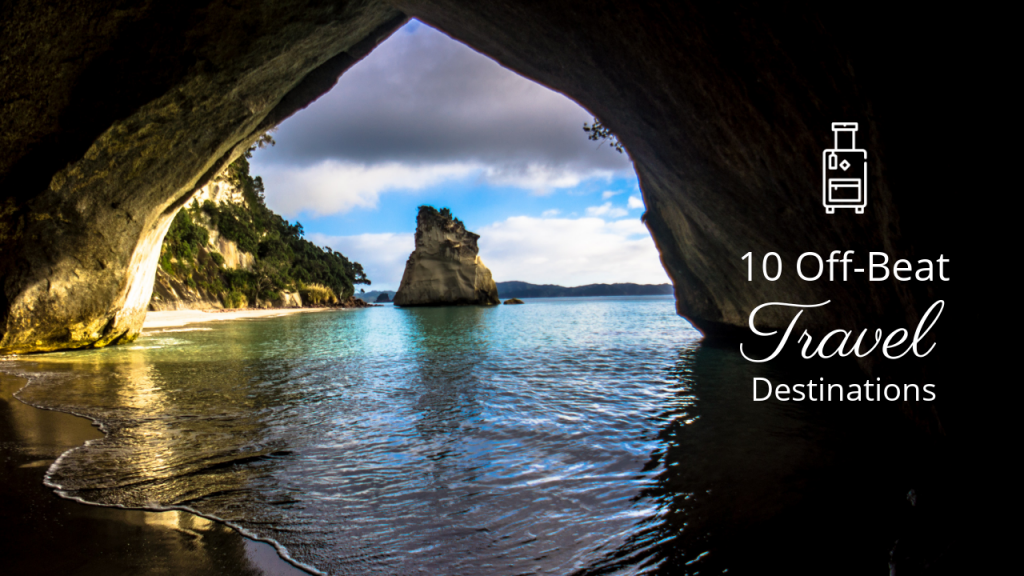 6. Ensure Consistency in Your Brand Image
Creating a brand image is all about creating a personality for your business. You achieve this by tuning your business with a specific tonality, color, logo, and most importantly with a philosophy. If these elements are not consistent on all communication channels, then this can create confusion about how they will define your travel agency.
After all, branding is the essence of how people perceive your travel agency when they come across the brand elements.
So, be consistent in all the channels. You have to keep the same message tonality, typeface, color, and logo, when posting on social media, uploading videos on YouTube, and sending emails, along with business collaterals. This might seem insignificant, but in fact, plays a very significant role in creating brand awareness and recognition among the clients.
Last Words…
Always remember that if you want to leave a mark in the industry then being just a company is not sufficient. For that, branding your travel agency is a must. Having a distinct brand identity will make you easily traceable and recognizable from the crowd. Your target clients can find you and will remain faithful to your brand if you make the right impressions.
Still, confused about how to brand your travel agency?
Then don't worry, as we are here to help you and resolve any doubts you have. Whether it is about implementing a customer management system or operating the overall business process, you can contact us.