Implement Data Insights To Increase Profitability With Entertainer CRM
May 25, 2022
Competition in today's business world is ever-increasing. Especially when you're in the artistic field like the media or entertainment industry, you can't fathom what will be your competitors' next move. But to maintain consistency in your business, you can predict the immediate future with data analytics and insights. They act as a solid ground for you to fall back upon. That is why we have come up with Entertainer CRM. it enables you to take precise data-driven decisions, improve your sales performance, and draw bigger profit margins.
But first, let's learn about the benefits of a being data-savvy business.
Without data, modern-day businesses simply cannot expand in this digital decade. The data analytics and insights that you get with Entertainer CRM help you contextualize your customers' preferences to help you serve them better. According to Forbes, collecting customer databases is extremely crucial as these act as raw and unique accounts of activities and actions. It helps you understand marketing trends to drive more sales.
Keep A Unified Space For Your Data
Don't you think it will be a lot easier if you could monitor your business from a centralized space? Once you are advanced with our Entertainer CRM, you can group all the crucial metrics on the home page. Undoubtedly, every aspect of your business is important but you might agree that some selective ones require our immediate attention regularly. The home page comprises dynamic dashboards that visually represent these sectors keeping a unified face. What's more, our CRM always fills you in with real-time data analytics. So. whether it is about the number of leads that got generated or the number of opportunities you have in hand, you get all the latest updates here.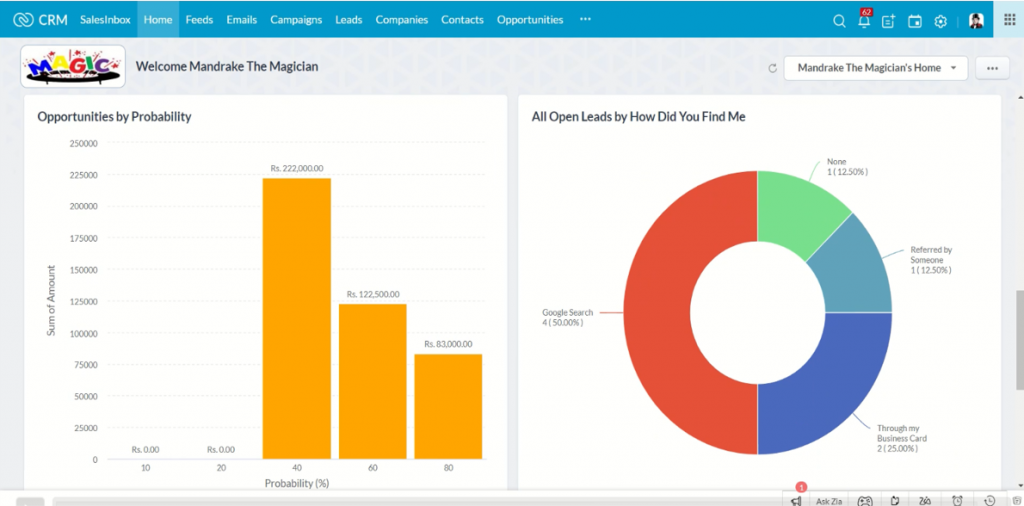 Keep A Diligent Tab On Your Leads
Leads are of extreme importance as a business partially stands on them. In simpler terms, without leads, your business practically has no future. So as an entertainer, you constantly need to generate an ample number of leads through different channels. As the entertainment industry largely scales up via social media, you can market your brand on different social networking platforms. Other than this website landing pages, referrals, inbound calls, newspaper or Google advertisements, etc are some of the most viable options.
However, all your strategies might go in vain if you don't capture them. Well, good news for you, Entertainer CRM can capture all your leads seamlessly. When a lead inquires about your services via the website, they can show their interest by sharing their initial information. And when they do, our CRM instantly captures all the acquired knowledge and places them respectively in a streamlined manner after creating a separate new entry. For social media, you always need to embed your website link to automatically procure your potential customers. In the case of referrals, or inbound calls, you can easily create a lead manually as well. Whatever might be the case, you should always keep a track of the lead sources so that you can focus on your future marketing strategies.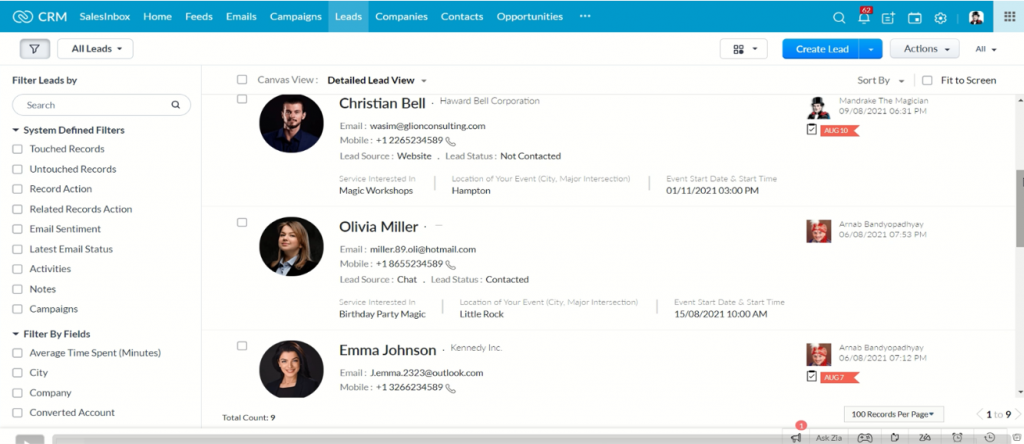 Create A Smooth Client Intake Process With Strategic Communication
Our potential customers are constantly fleeting just like time does. To do business with them, we need to be prompt in our actions. As soon as our Entertainer CRM captures a lead's information, it instantly notifies your respective team member about the prospect. So that one of them interacts with the lead quickly. Else, you can also initiate different follow-up activities or schedule meetings or calls to maintain consistent interaction with your customers and gather as much information as possible. Since you might have too many opportunities lined up, you can sync your calendar and set reminders for a particular client. On the home page itself, you can browse through your tasks, their current stage, the task-owner, and related contact and opportunity.
Introduce A Game Scope
Your workspace does not necessarily have to be tedious all day long. You can always introduce a fun element of healthy competition for your team members. Our Entertainer CRM comes integrated with the gamification scope. It helps your team members focus on increasing the sales-win rates and overall team productivity.
Prioritize Your Leads
You have numerous leads in your hand, which is commendable. But of course, all these leads won't eventually turn up to be your customers. You need to rather work smart and filter out the ones which have greater potential so that your invested time is not wasted. With BANT (Budget, Authority, Need, and Timeline) parameters, you can categorize your leads accordingly.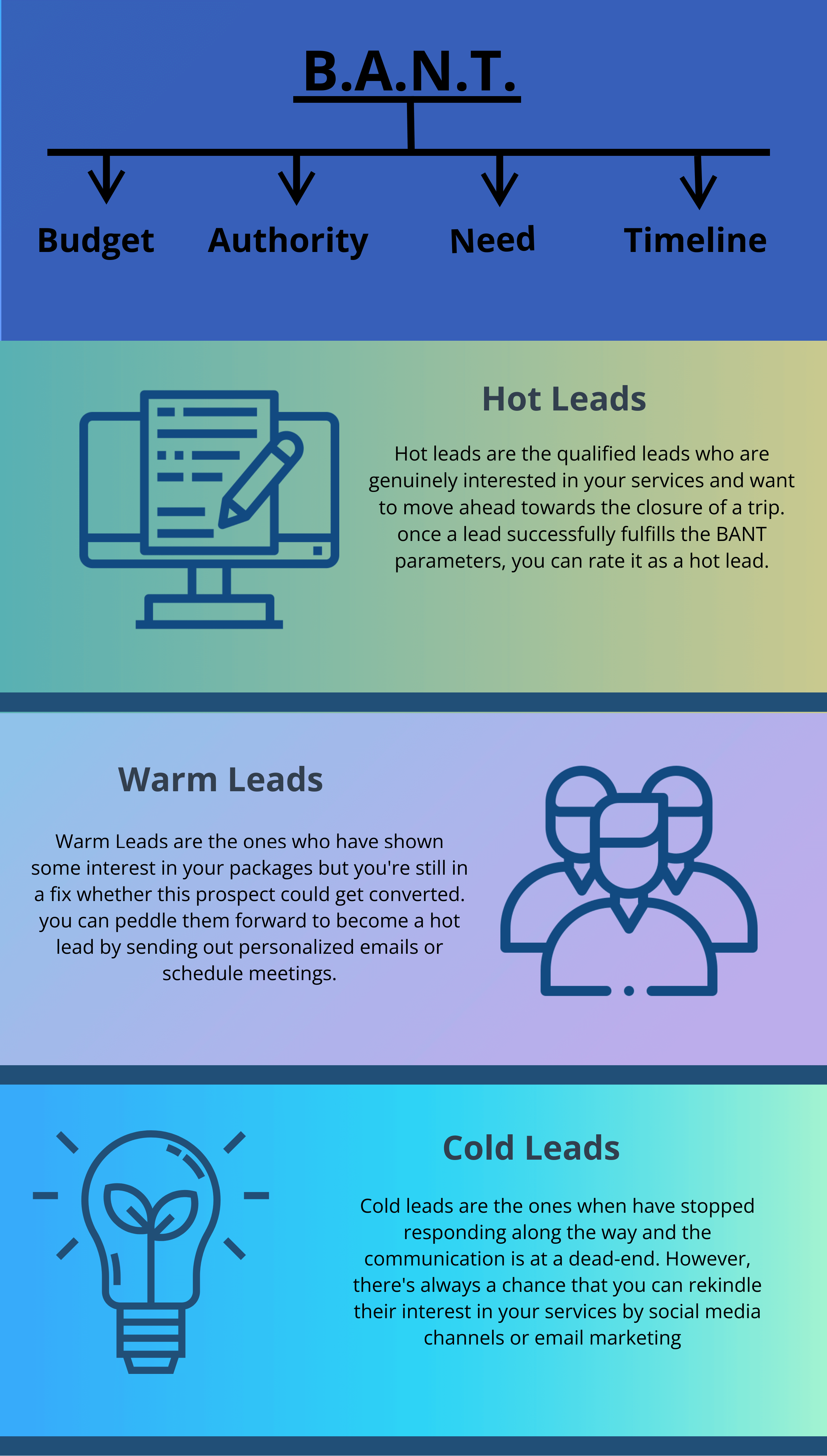 Map Out Your Customer's Journey
Our Entertainer CRM efficiently helps you to manage your customer databases. Once you successfully convert a lead into a contact, company (for B2B prospects) and an opportunity, you can evidently map your customer's progress. If you get inside a contact record of a specific client, you can see all the contact-related information including their address information, the best time for communication, and so forth. Our solution even holds every touchpoint interaction in a streamline on the timeline page. This data helps your teammates to rightly resume their tasks without repeating any of them.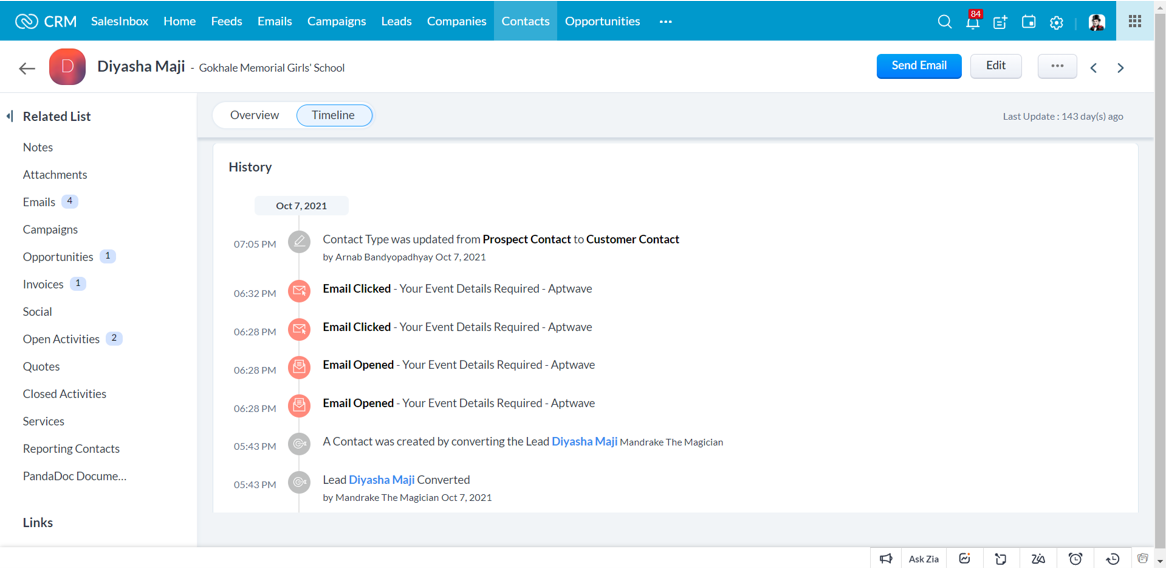 Assess Your Current Stage In The Sales Pipeline
Once you're advanced with the data analytics and automation powers of our Entertainer CRM, you can assess the current stage of a customer in the sales pipeline. Our solution comes with a ready-made sales pipeline that effectively covers all the stages that you can require. Plus, it timely updates the pipeline whenever your customer completes a stage. Therefore, you don't even have to wonder what your next step will be as your CRM leads you to the next action point. How cool is that!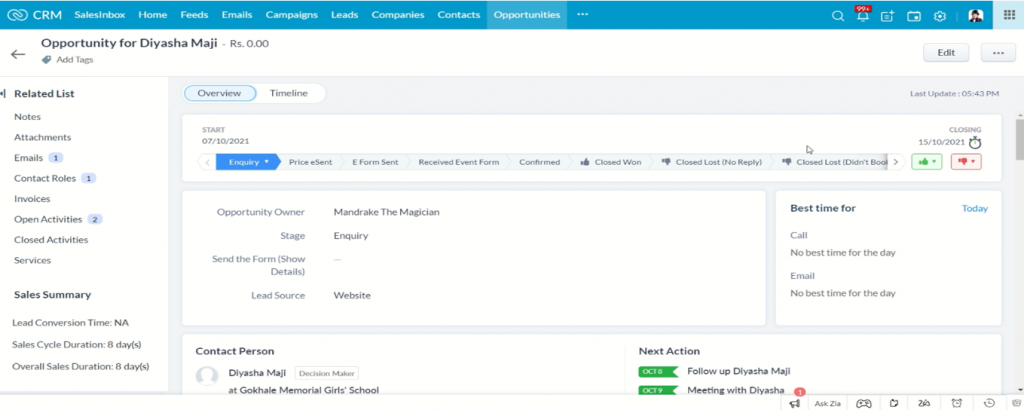 Data Projections With Reports And Dashboards
We have indeed saved the best for the last. The dynamic reports and dashboards that come along with our Entertainer CRM help you comprehend each aspect of your business minutely. The effective solution always automatically updates these modules with real-time data. So that you can implement innovative strategies and execute them with faster yet better decisions. This is what a typical report looks like-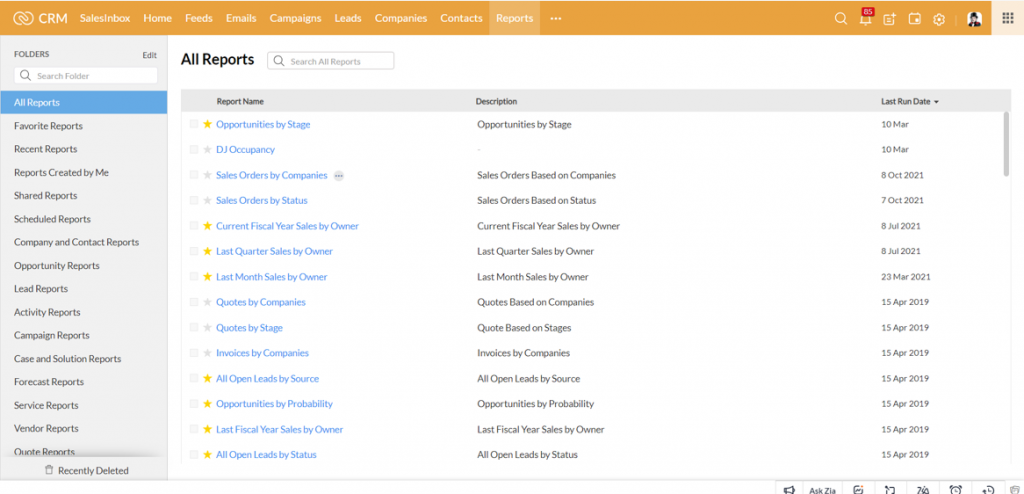 And here is an exemplary dashboard–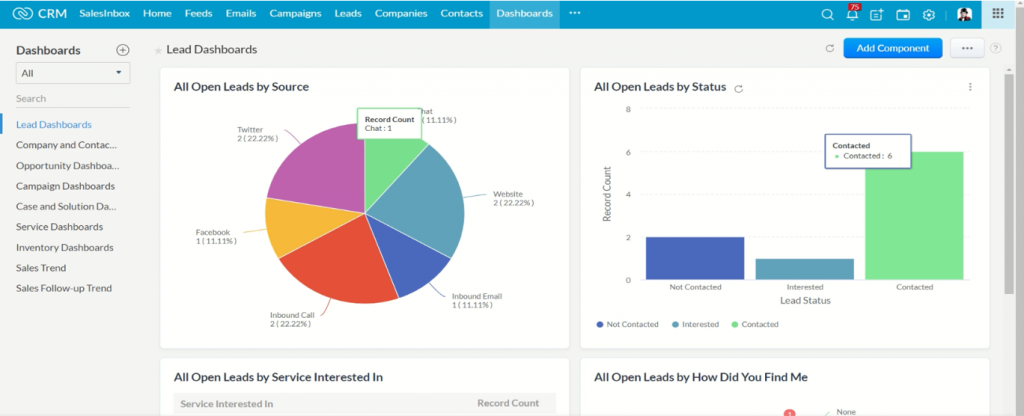 To sum things up,
Entertainer CRM is an all-encompassing software solution that helps you manage your business with adept efficiency. And the automated data analytics and insights harness you with 10x power that you must use to your advantage. Don't believe us still? Watch this factual video down below to visualize the entire process even better.
Show your magic to the whole world. Click on this information to get started!