Master Google Ranking And Improve Your CTA Rate
Aug 3, 2023
Here is a cliché joke — "Where do you hide something you don't want people to find? Answer: Simple, on the second page of Google." I mean, it's true. Want to find out more about something? You Google it. You click on the results that appear on the first page to find your answer, correct? And you must have wondered how Google ranking works. This blog is about how you can use it constructively and improve your CTA (call-to-action) rate. 
If you're looking for your business to drive more website traffic, Google is your obvious choice. It crawls the web and finds the most relevant pages for its users. And no, this is an open forum for businesses of every size. It is not just exclusive to the giants of the industries. All you need to stay sharp and rank high on the search results. Presenting you with a comprehensive list of tangible ideas that can work for business!
But first, why is ranking on Google's first page so important?
Google is getting more robust every day for expansive competition. It has Knowledge Panels, answer boxes, expandable related questions, local results, and more. The first page captures the majority of traffic. So it is worth working your way down as it entails higher click-through rates or CTA rates. A recent report graphs the significant drop among the 1st (CTR: 36.4%), 2nd (CTR: 12.5%), and 3rd (CTR: 9.5%) pages of results.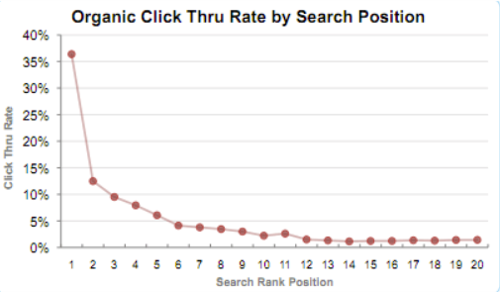 Use Your Website To Get On The First Page Of Google
Getting on Google's first page requires time and attention. It is sensitive, so no, there are no short-cut solutions for it. There are ways, yes. But you need to apply them methodically.
Starting With SEO
Aligning your website or landing page with search engine ranking factors is called search engine optimization or SEO. Where to use SEO? In blogs. It ensures your content gets ranked on search engines and business gets more visibility and recognition. This is how you do it.
Use Relevant Keywords
Research. And then research some more.
You should be well-aware of what your ideal target audience is searching for, via Google. Find out the most searched queries that are relevant to your business and the products/ services you offer. Ensure that you include them on your landing page. But don't stuff them in random places. Each page of your website should target a set of keywords so that you gain maximum visibility while keeping it all subtle.
Help Your Prospects To Navigate You With Keywords With Google
Millions of pages exist. Google crawls the web, indexes the existing ones, and ranks them according to their user relevance.
Set Meta Title And Descriptions
Every page or blog post has a title or a headline that entices the audience to click on it. The title sits at the top of your blog and appears as the headline on the search results. To make sure that your audience shows up on your page and reads whatever you have to say, craft compelling meta descriptions keeping a limited character count. These are snippets that users see on search engine result pages (SERPs). So you must align your keywords with the searcher's intent and present your title and description.
Prioritize Relevant Linking
What your searchers are looking for is authenticity. Including relevant internal and external links does wonders for your Google ranking. Your content viewers would like it even more when you present your points with statistics from reliable sources. That goes for external links.
For internal linking, you can browse through your content library and link them with your recent content piece at relevant places. So that they get better visibility and higher ranking on Google. What you can do more is incorporate your key phrase in the blog URL slug and make a short title out of it. Don't just use the key phrase, make a short meaningful sentence so that your audience finds it easy to remember.
Pro tip: You can use Yoast, a search engine optimization plug-in with WordPress that helps you achieve your ideal SEO goals and navigate improvements with pointers.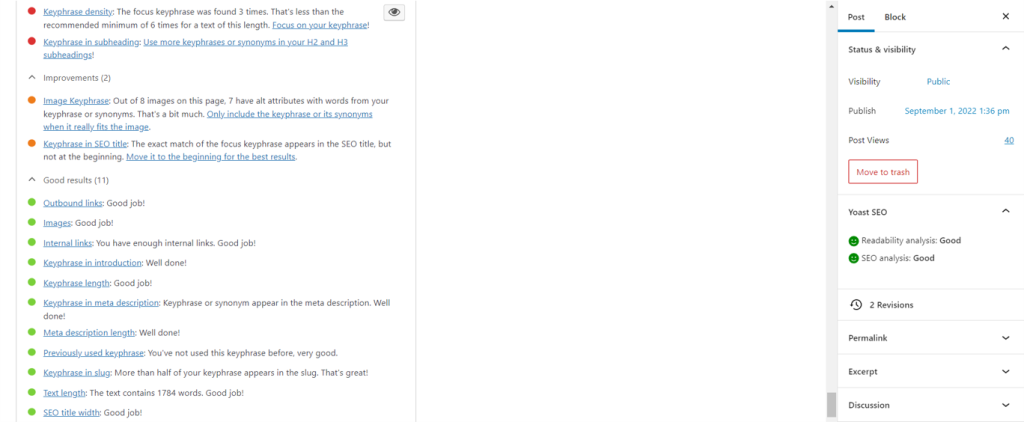 Optimize Your Website
A magic trick to demand your audience's attention is to make your website optimized. Use clear concise language to develop your website with important details of your business, including your value proposition or USP and properly curated blog posts for organic traffic. This increases your brand credibility, raises awareness, and refines your business value.
When we talk about optimization, mobile optimization comes as a given. It is no longer an advanced feature, it is non-negotiable. Search engines like Google prioritize mobile-first indexing. Since most people search for information using mobile devices, Google primarily uses the mobile version of a site to position in the search results. Therefore, it is a must for you to develop a mobile-responsive web design that adapts to different screen sizes. You should also focus on making a delightful user-friendly mobile experience with easy navigation, and clickable buttons to access more information. You must also minimize website or content loading time by compressing image size and leveraging browser caching.
That was all about positioning yourself on the first page of Google. But driving traffic to your website does not get you clients. So the next step for you is to improve your CTA or call-to-action rates.
Improve Your CTA Rates
The key points that I mentioned above are simply non-negotiable. Apart from them, here's what you should do next.
Practice Structured Data Mark-Up
Search engines such as Google work hard to understand the content of a page. You can help them by adding explicit clues like keyword-rich snippets or knowledge graphs as structured data to recognize the meaning of a page. Schema.org offers structured data as a standard format to provide information about a page and classify the page content with engaging enhancements that can encourage your audience to interact with your website and significantly improve your CTA rates.
For instance, if you run a travel or real estate website, Schema.org will offer you Local Business schema to display your business rating, prices, and other details directly on Google, giving more reasons for potential customers to click on your website.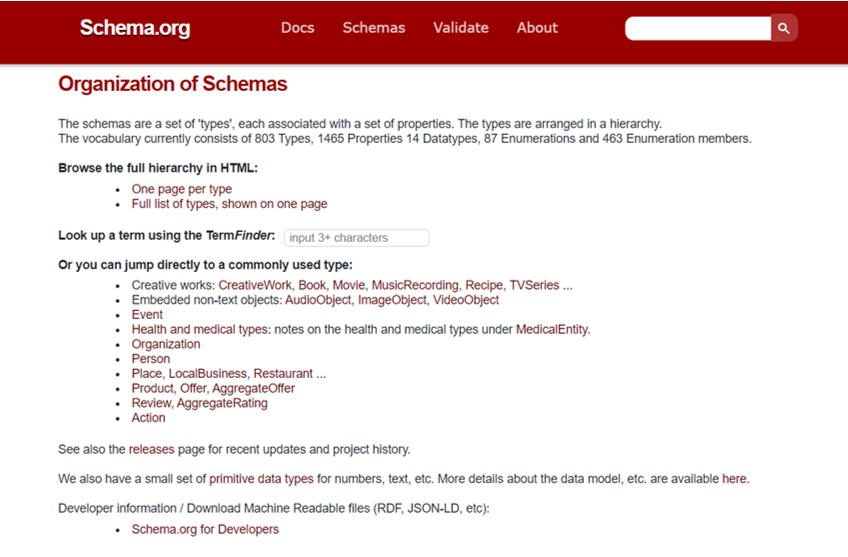 Reviews And Testimonials
Give what your prospects want. Before making a purchase decision, your prospects would want to check reviews or testimonials from people with whom they can relate. Hence, these act like social proof that increases your credibility. Even search engines prioritize websites with a strong portfolio and host of reviews to help their users with maximum relevance.
What Next?
This is a bonus, people!
See, it works like a chain system in the business world. You maximize your website and content traffic making yourself visible via Google – you engage with your audience to improve your CTA rates. Now, you want to turn those CTA clicks into actual customers. That's what it is all about!
This is where you need Customer Relationship Management or CRM software. True to its name, this software is designed to build and maintain strong relationships with your customers. Let me walk you through the best features of a standard-quality CRM.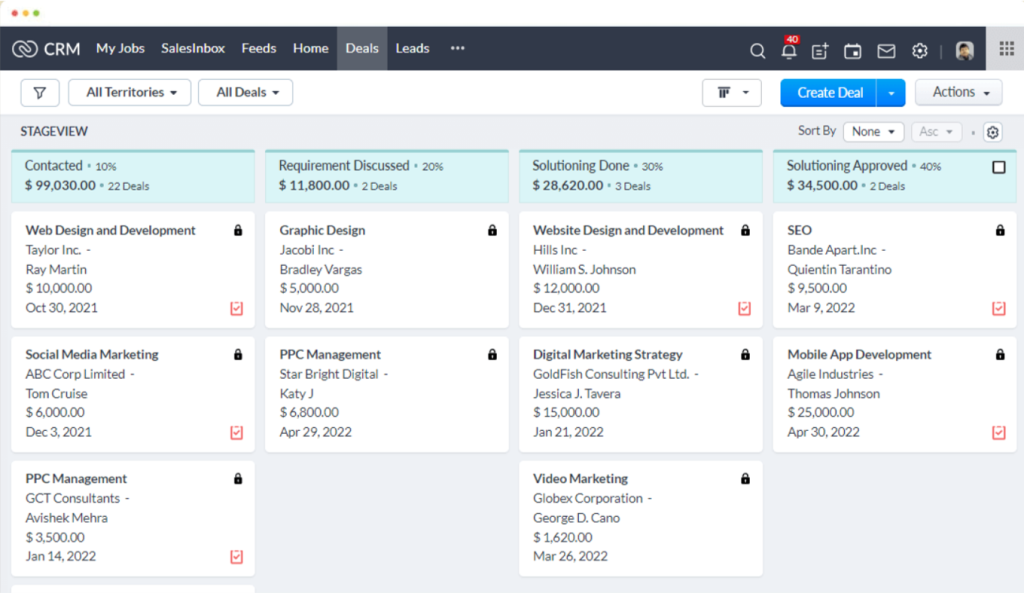 Lead Capturability
A prospect clicks on your CTA button. He/ she scrolls through your website, becomes interested in your products/ services, and shares details. And voila! Your integrated CRM automatically captures and automatically all the details in a separate newly-created lead record from where you can retrieve information for further conversion.
Automated Task Delegation
Losing clients? That should not be your thing. As soon as the CRM captures a lead, it readily alerts your sales team so that one of them can take it up and convert it into a paying customer. One can also create and assign several follow-up tasks to your team and set deadlines on the intuitive CRM calendar. So that you timely complete your tasks and never miss a meeting.
Holistic Customer Profiles
Once you convert a lead into a contact, company (for B2B opportunities), and deal, the CRM automatically creates three different records according to the above-mentioned perspectives for that particular customer. These records are interlinked and whenever you view a record you can see all information pre-flown and streamlined for your easy analysis. The CRM creates a 360-degree holistic customer profile in less than sixty seconds!
Sales Pipeline
A major part of your successful sales frequency depends on the pipeline you have. Zoho CRM comes up with a ready-made customizable sales pipeline that can include all intermediary stages that are crucial for closing the opportunity. You can create an industry-tailored uniquely customized pipeline for your business, using Zoho Creator. That's the kind of flexibility you get here!
Reports And Dashboards
Data is the most important thing right now. Zoho CRM offers you both a granular lens and a visual lens to analyze your data through reports and dashboards respectively. These modules auto-update themselves with real-time data so that you can stay attuned to your marketing efforts, website visibility, CTA rates, and so on. They extensively help you in A/B testing, meaning – which strategies are working for your business and which ones are not to help you make well-informed decisions.
The point is,
It is super crucial to appear on the first page of Google's ranking to build a strong digital presence with increased visibility. Visibility leads to increased CTA rates which ultimately leads to sales opportunities. While this was a comprehensive guide on the first two, the third one is just as important – that's where the ROI comes from. Zoho CRM clubbed with a bevy of advanced features, is sure the best tool for the job. Schedule a free no-obligation 90-minute no-obligation with our experts right away!