Inbound Marketing Tricks And Tools For Training Providers: A Complete Guide
Sep 28, 2022
Look around trainers, everybody is hoping for a steady stream of customers for their business. Each of your competitors is getting hungrier for more prospects, by the day. While people are scraping a plethora of ideas for business expansion, an inbound marketing strategy works best for brand recognition.
Let's take it from the top, what is inbound marketing?
In simple terms, you know your inbound marketing strategy is working when your audience reaches out to you instead of you reaching out to them. It is a big-win way to grow website traffic organically and consistently without disruptive cold calls. It is a strategy built to attract prospects and maintain lasting customer relationships through valuable content and experiences tailored to them.
You don't want to attract just about anybody and you don't want to overwhelm your audience with unnecessary content.
You want to deliver purposeful content as possible solutions and experiences to relevant people at the right time. So that they get attracted and transition into quality leads and opportunities thereafter. This is what inbound marketing is all about.
I have dissected this article into three different sections to define each stage and the tools that you can implement to hit the bull's eye. So without further ado, let's get on with it!
Table of Contents
Stage 1: Engage Your Audience For Inbound Marketing
Audience engagement is the first step of the inbound marketing model. It is all about grabbing their attention through 'pull' channels like content, email, or social media marketing. It essentially involves the purpose of guiding your target audience about your training courses. Here are some of the tricks and tools that can be a big help in this ground.
Video Marketing
I don't want to make it sound daunting, but marketing is an art. You know that you have thousands of competitors. Marketing is a technique that helps you stand apart from them. And what's better if you add a human touch to arrest their attention in this fast-moving world?
With the digital dependence that has ushered into your lives, marketers are engaging their audience with video content more than ever. According to the State of Video Marketing Survey 2022, people spend 19 hours on average per week, watching online videos. So it's like now or never.
You can promote your training courses while educating your potential learners, spread the word via social shares, and boost sales and conversion eventually. Think about it, on one hand, you can post training tutorials or guides as your content. On another hand, you can shoot them in high-quality or 4K resolution to make their production cost-effective on the whole.
While the content entirely depends on you, you can use DocHipo to accomplish your desired marketing game. It is a free graphic designing software that comes as a solution with incredible yet customizable templates. Right from email headers or social graphics to YouTube thumbnails, you can have it all!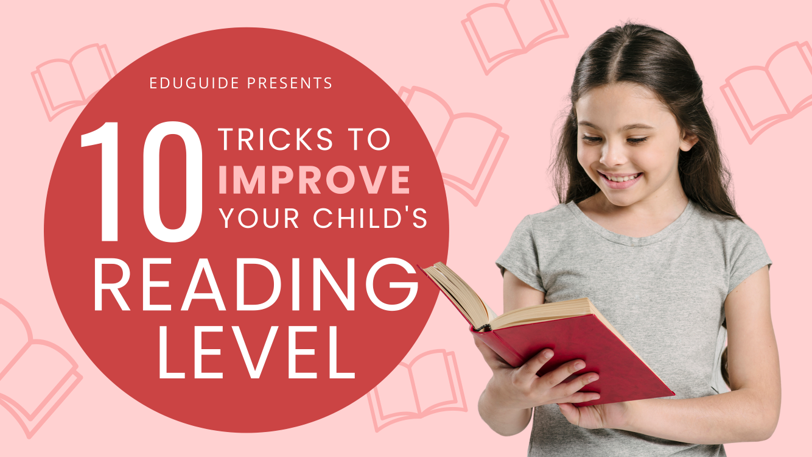 Blog Marketing
This is another important medium of content marketing. Blogs are written with the sole purpose of educating your audience members. See, you don't want to push your content and get disruptive. Instead, your content must feel organic and natural.
While videos are meant to be made crisp, they might often miss out on inculcating important information to the audience. Here, you can use your blogs to shed discreet light on such information which can truly benefit your readers. It is a great way to improve your website traffic, boost your SEO ranking, gain credibility, and project yourself as an industry leader.
A piece of valuable content can go a long way. You can break it down into several small pieces, reassess them with innovative ideas, and distribute them all over your social media channels.
Want to make your write-ups more visual and engaging? Hell yes! Then use the enhanced premium royalty-free design assets from DrawHipo! This is what I'm talking about when I say an enhanced set of marketing illustrations.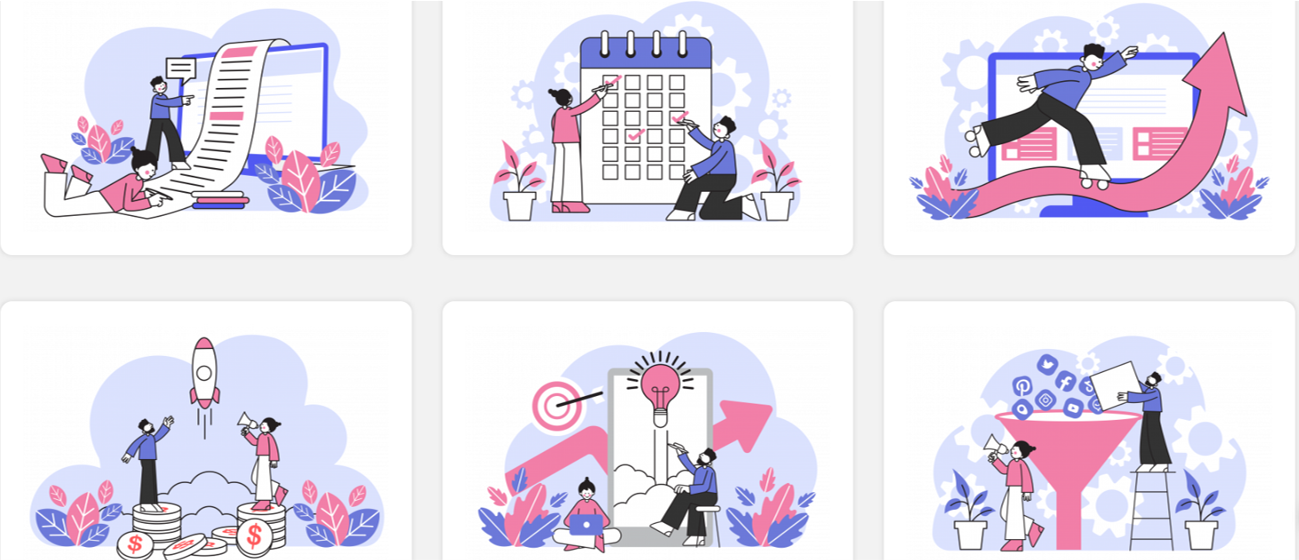 For both these mediums of content marketing, you can use Zoho Social. You can easily build a content cue, and schedule it on the intuitive calendar that this app comes with, to post consistently across Facebook, Instagram, Twitter, LinkedIn, or anything that works for you.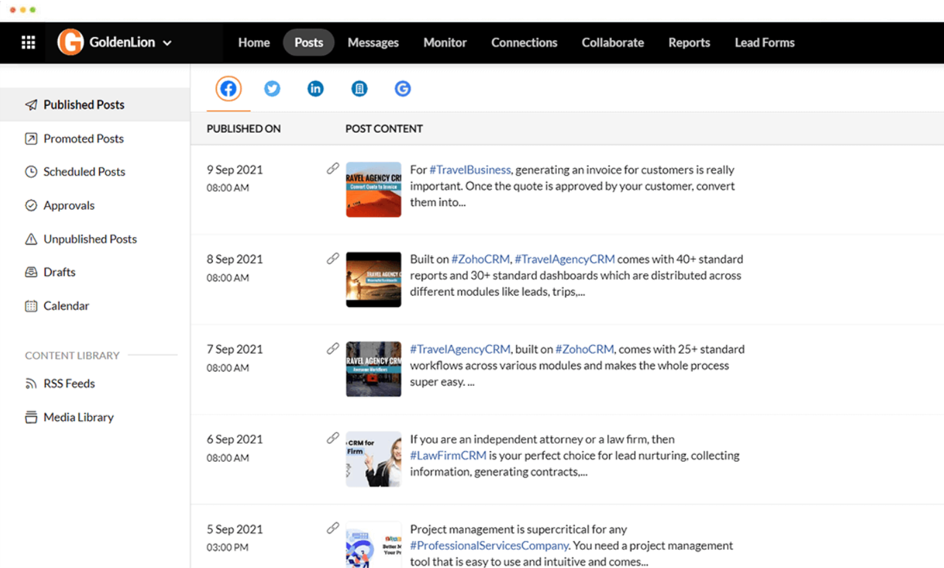 Boost Your SEO Ranking
You have great content in hand. But it would not result in anything until it reaches your targeted audience. According to Intergrowth, 68% of online experiences begin with the search engine, whereas 75% of people never scroll past the first page of search engines. This means you have a 33% chance of actually getting clicked! At this point, it becomes extremely sensitive and crucial to managing your SEO targets.
You can use Yoast to accomplish your ideal SEO goals. It helps you optimize your website content and keywords to make you rank higher on the search engine pages and pull maximum traction. Once you install Yoast on your WordPress or Guttenberg site, the SEO plugin appears for each content piece. It scrutinizes your content through readability and other metrics and navigates improvement scopes in pointers. The site hosts tons of powerful features to help you write your content more instinctively keeping optimization in the mind.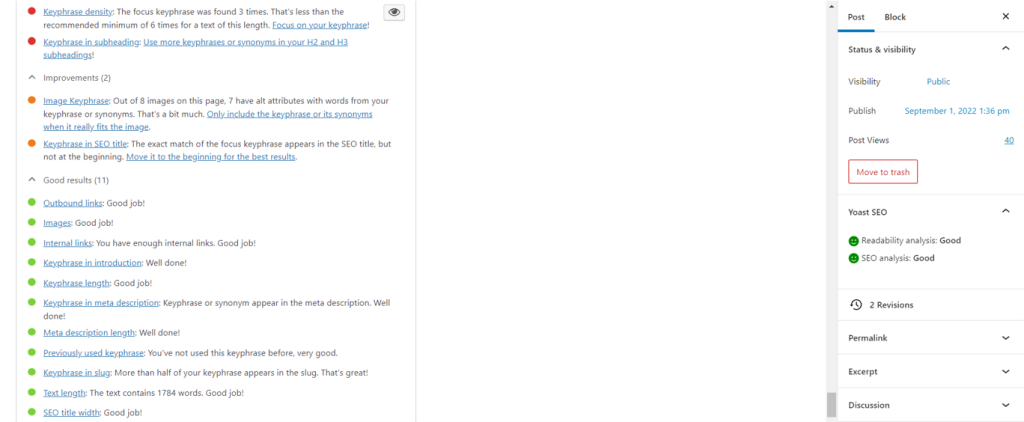 Stage 2: Convert and Close-Win
Once you have engaged your audience with purposeful content, you are likely to build trust amongst your audience. And this step generates leads that you will convert into opportunities. These opportunities process through different intermediary steps in the sales pipeline to be a closed-won case. For this stage, I bet on Training Provider CRM as a vouch-worthy software solution. Let's see how meticulously it helps you win your engagements!
Dedicate Dashboards To Your CRM Homepage
Before starting, let me tell you that this CRM solution for trainers is extremely intuitive. When you start your day, you're automatically landed on the homepage where you get a glimpse of the most crucial metrics of your business. You can customize this page and dedicate dashboards for your leads. These dashboards can help you trace your leads from the marketing to the sales journey. It helps you think holistically and have tangible expectations from your KPIs. The CRM even tracks the sources of your generated leads so that you can ascertain the ROI rates and invest with informed decisions.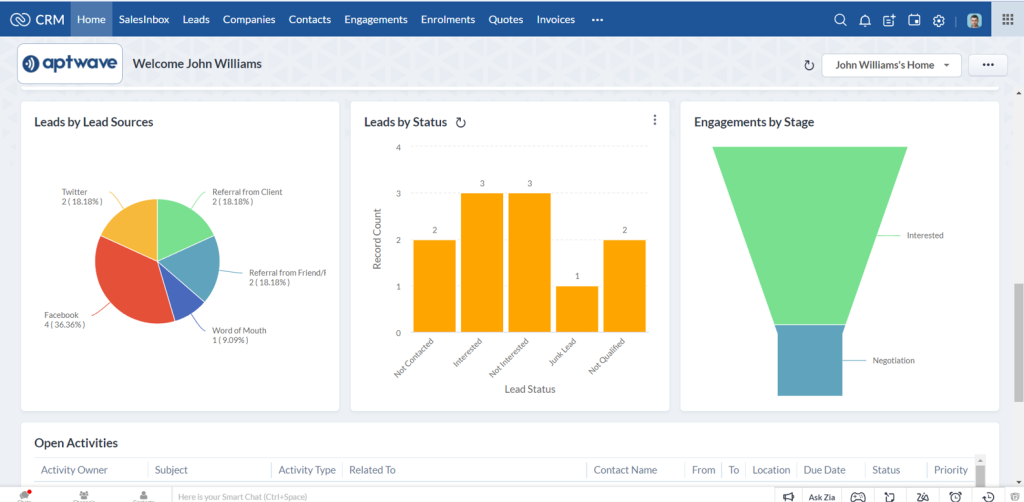 Capture Leads
I believe you have followed all three mediums of content marketing. And I hope, you have generated an abundance of leads. See, when you post your blogs on your website, you can also embed a contact/ web form. So that whenever, a prospect come across a course that they might be interested in, can fill up the form at any time. The trick is here that, the CRM captures the prospects' information and documents it under a newly created lead record.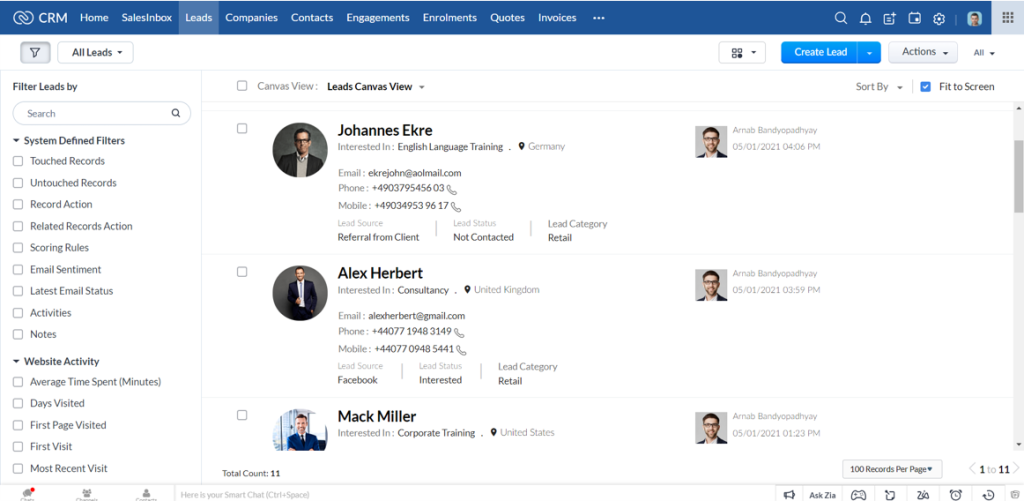 Nurture Your Prospects
You know you should always act like a customer to think like one. Your prospects expect proper assistance and consistent support before they take any purchase decisions. So you must nurture them with adept efficiency, correct? Now, considering that you might have hundreds of customers in hand, all the more when you scale your training business, it is impossible to stay updated with all of them. Training Provider CRM helps you create multiple follow-up tasks and distribute them amongst your teammates. You can also mark your deadlines on the CRM calendar or set reminders or pop-up notifications so that none of your sales reps miss out on any opportunity.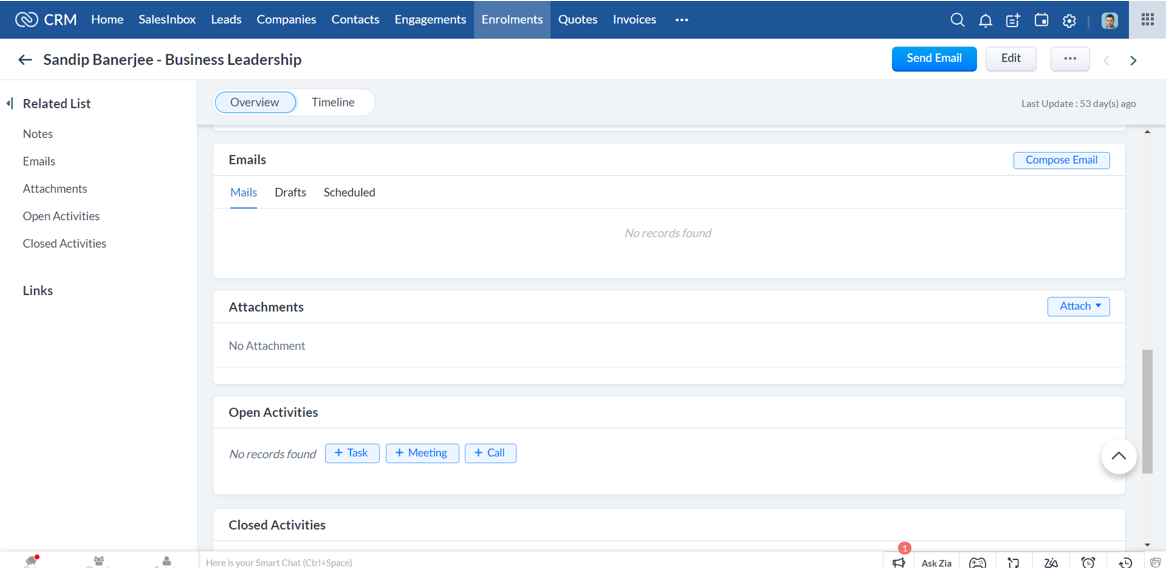 Personalize Your Customer's Experience
Reality check- there's no way a potential client will brood over you for more than five minutes if they cannot find what they're looking for. They have thousands of options to choose from. The 'X-factor' they're looking for is personalization. The more you personalize, the better it is for you.
In the training industry, one of the major challenges that learners face is time clash. Let's say, one of your enrolments (meaning learner) has opted for two courses that are conducted simultaneously. With Training Provider CRM, you can create multiple batches and pre-determine the class capacity for such scenarios. Once the batch seats start being occupied, the CRM automatically calculates the number of remaining seats to avoid confusion on your end.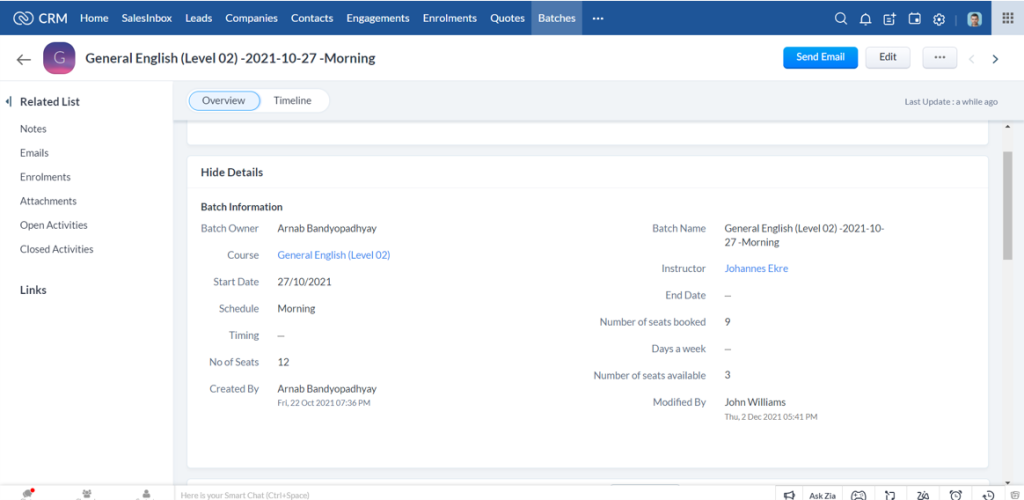 Map Out Your Customer's Journey
Today's business climate calls us to connect with our customers from a more personalized and human angle. Each customer needs their individual, discreet share of attention. Let me tell you, that Training Provider CRM is designed to maintain customer relationships. It comes with an industry-tailored sales pipeline that covers all the steps that you can possibly require. It helps you map out your customer's journey through those intermediary stages and auto-updates the current stage after they complete the previous one.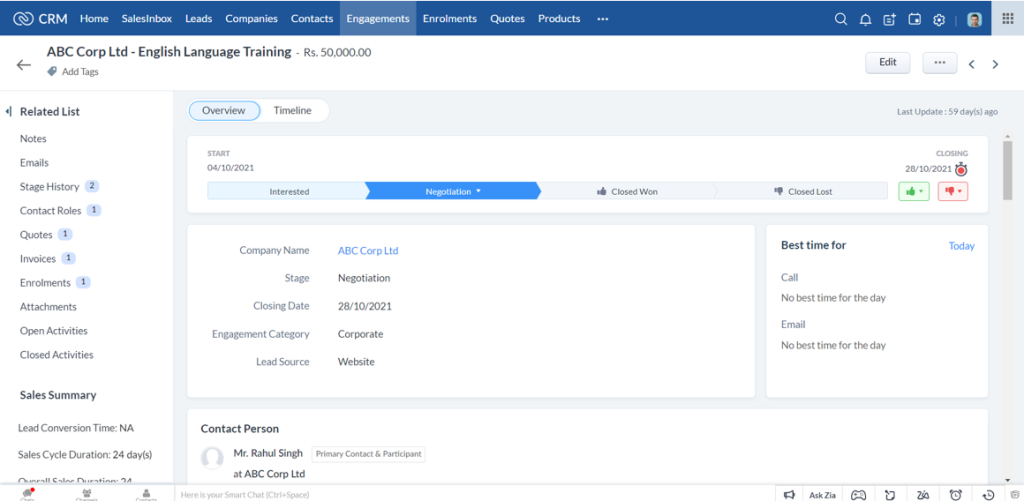 Stage 3: Retarget
Winning an opportunity is great but the customer's life cycle on your sales pipeline does not have to end here. You need to ensure customer satisfaction and support by maintaining relationships with them post-sales. And as you can scale your training business, you can easily retarget them for the next level of training.
Email Marketing
Two things that you need to keep in mind– staying relevant and delivering that relevant content to the relevant audience at the right moment. And you cannot deny the importance of email marketing to this date. If you want a subtle way to retarget your learners and upsell your courses without budging them too much, then email marketing is it!
When you integrate Zoho Campaigns with your Training Provider CRM, you can customize your emails based on each learner's profile. You can send them seasonal offers on the next level course and educate them about its benefits. This effective application empowers you to create responsive designs, set email drip series, and trigger automated workflows for maximizing your CTA rates.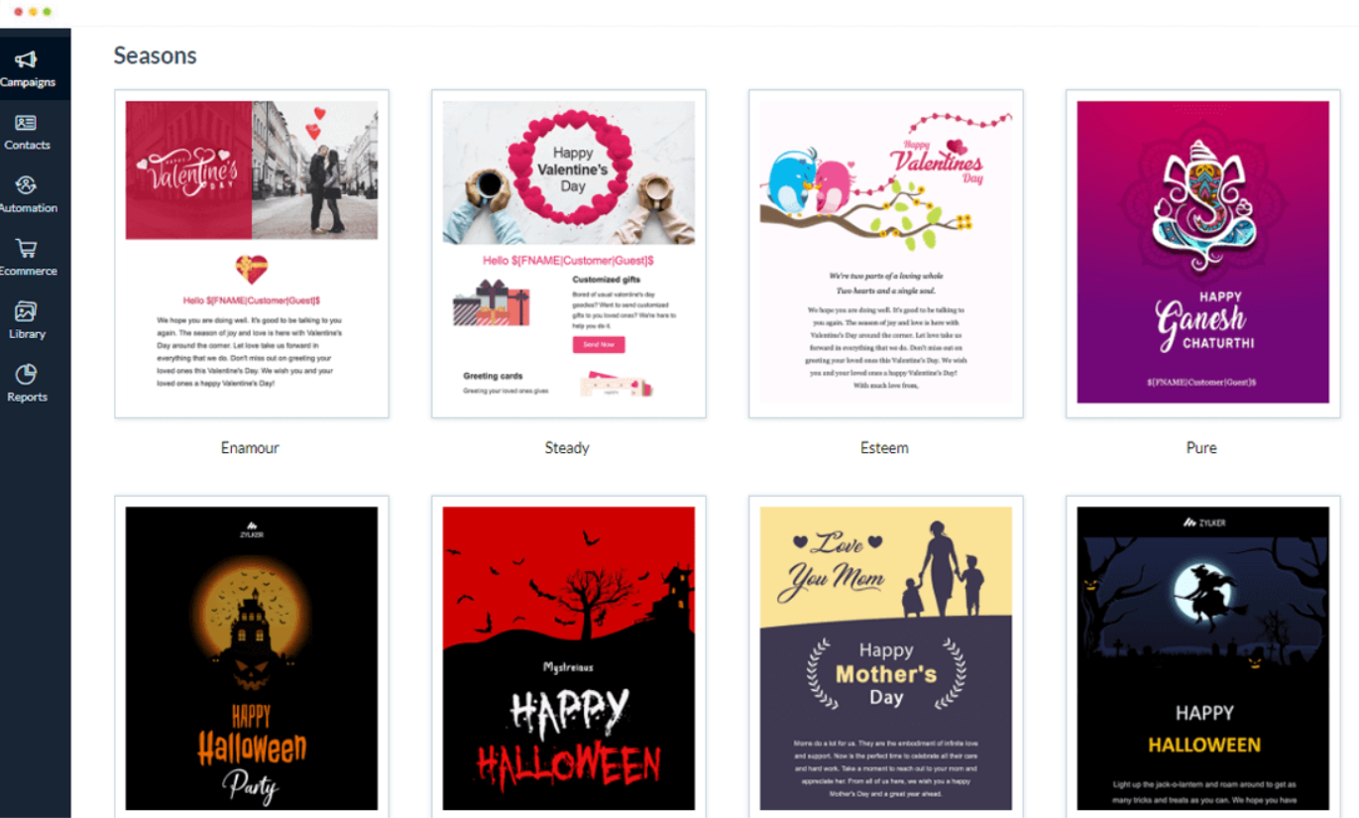 Zoho Survey
Think about it. Why do you want to retarget your audience? To build trust amongst the ones who have already expressed interest in your training courses and thereby increase brand visibility. You have done your sales job, closed an opportunity- that's great. Now, how about taking your efforts a notch higher with surveys?
Your learners will be happy to share their experiences and insights regarding what could be better or what else are they looking for. Be human, get personal and reciprocate their insights with improvement.
But first, use Zoho Survey. It comes with 25+ different question patterns, with features like skip logic, and piping with customizable themes. You can collaborate with your team to prepare the questionnaire and share them instantly with contacts on your email or social media list. You can analyze the data with customizable reports to visualize response trends and make well-informed decisions.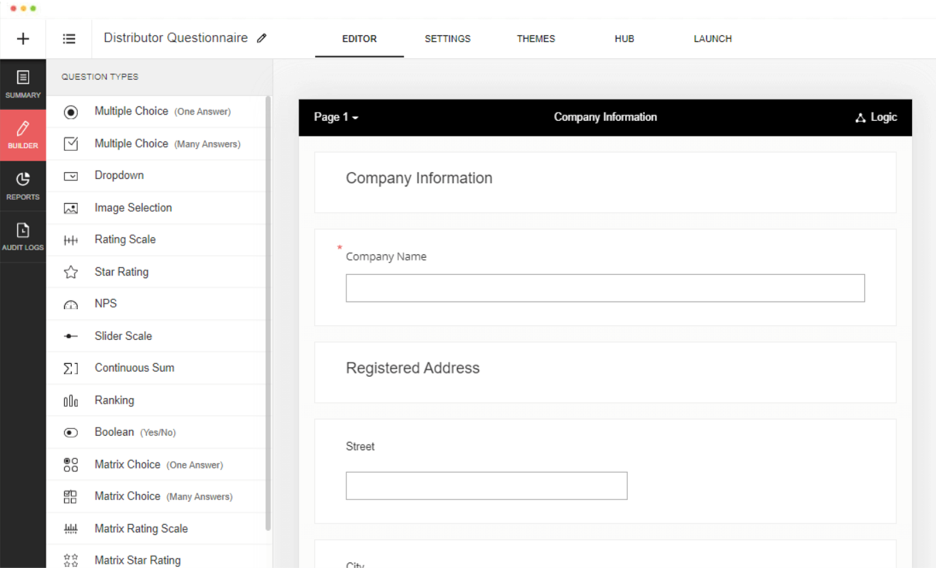 Zoho Backstage
Since your business concerns learning, most of your enrolments, I'm sure find it monotonous– all training and no fun. Why don't you make it more interesting for them? Host events with Zoho Backstage. As training providers, you can organize webinars, and workshops or run conferences to make them more impactful and interactive for your learners with this application.
In short,
The inbound marketing model is a highly valued strategy for maximum lead generation. This blog was all about inbound marketing tricks and the effective tools that you can implement to ace them. But the most important trick of all is to stay relevant. Understand what your ideal buyer wants at the moment, reassess how your services can benefit them, and then start marketing. That's what it takes!
Was that too much to gulp down? No worries, reach out to our expert team to get started!