6 Steps To Market Your Professional Service Business With Zoho One
Sep 1, 2022
Raise your hands if you think that marketing for a professional service business is slightly off the main street. It is, after all, unlike any other vertical industry.
Marketing today is a legit game-changer for brands. While the list of reasons might run down frenzy, I have precised it for your quick understanding.
It increases the credibility of your company,
Gives you a competitive edge as it raises your brand awareness.
Helps you with customer engagement and their purchase decisions thereafter.
Helps in maintaining demand and reputation and staying updated with market relevance.
Professional service companies offer expert consultation to their clients for the latter's business growth and development. Therefore, most of these companies operate in a business-to-business (B2B) model. Businesswire says that this market is all set to reach a whopping $8,082.4 billion by this year– great job you all!
Now, coming back to the point, since you mostly deal with B2B opportunities, you might depend on direct or outbound calls or messages with your prospective clients. Whatever might be the case, I'm sure you already have identified the traditional marketing tactics that suit you best.
However, with the endless scope of digitization, the marketing belt has also expanded. Let's take an example. Do you maintain diary entries or spreadsheets anymore? Kudos to those who do. But the majority doesn't. Similarly, depending on your business-card marketing, you might be missing out on many opportunities. Our prospects are more likely to look you up on Google, and evaluate your firm with their business goals to progress further.
Seems a little tough, does it? No biggie, here are 6 easy steps to market your professional service business with Zoho One. Let's dive right into them!
Create Specialization
Before you get started with your business game, you need to move forward with a two-fold strategy. First, you must carve out your niche or your area of specialization. Second, you need to think like a customer before pitching your service.
Marketing for a professional service company seems a little more nuanced and complicated as your services are incredibly versatile. So you can't particularly pinpoint an area of assistance as you have so much to provide for all kinds of businesses. And perhaps this is your niche. You love dissecting other businesses' problems and making unique solutions for them. This is where your prospects recognize your value and evaluate how doing business with you can benefit them.
Therefore, specialization helps you define your firm and distinguish yourself from the competition. If your customers have hundreds of substitutes for similar services, there's a good chance of missed opportunities. So, you need to understand a slice of your marketplace and leverage it as your USP feature.
Design A Website
The first thing that people do when they hear about a company is Google search the website landing page. Websites represent the virtual storefront of your business. Just like you would polish your office to attract prospects, you must craftily design your website with a catalog of your wide range of services. You need star-stellar content to situate on your website, such as customer success stories, your future goals, and so forth, to engage your audience. But mind you, since your website is about to be visited by thousands of people, you must use a friendly tonality to be more approachable.
And only then can you expect a considerable number of visitors to your website and leads thereafter. How? Simple, embed contact/ web forms. So that whenever a prospect gets interested in your services, they can submit these forms via the website portal. And bingo, you get a new lead captured in your CRM system.
That plus, you can also use Zoho SalesIQ. Just like you would extend a helping hand to a prospect when he/she enters your store, this tool does the same thing. Except it is an omnipresent channel that greets your prospects 24*7. It is a virtual assistant that serves your website inquiries with canned responses. You can easily build this live chatbot with responses so that your prospects can select their questions and answers from the given options. And don't worry, you can easily switch to a one-to-one interaction if it's required.
And don't worry. Whether you acquire your leads via webforms or live chats, Zoho CRM always captures them in newly created lead records. So that you easily retrieve them and evaluate their potential to take the process forward.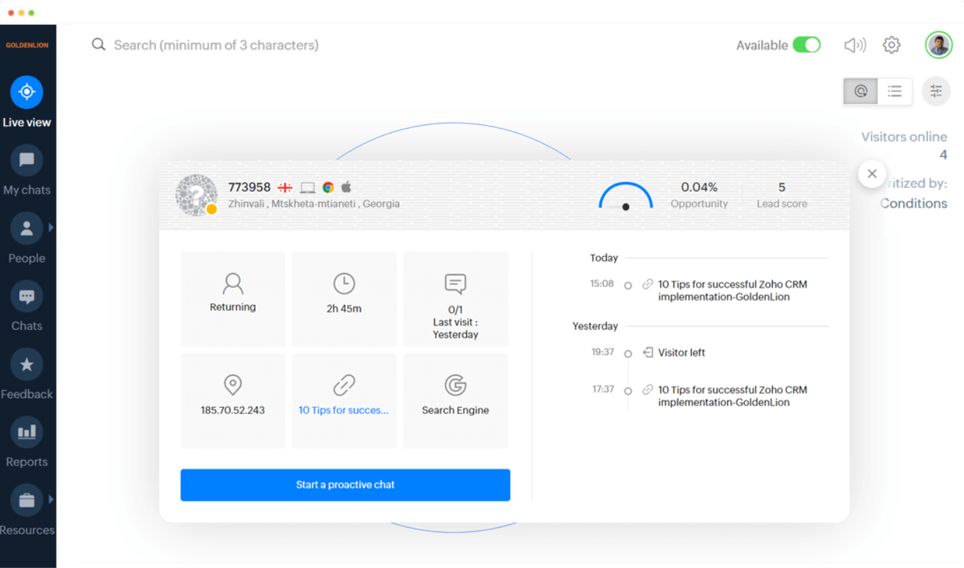 Wing Social Media Platforms For Global Connectivity
You will agree that the pandemic has ushered a lot of changes into our lives. We are becoming immensely dependent on digital platforms to learn and grow our brands. And the impact of social media marketing is unfailing. It's almost like a window to the largest addressable market.
It is a huge scope to engage purposefully with global audiences and stay relevant and attuned to their requirements. And you'll see your quality lead generation numbers notch up and above in no time. Platforms like Facebook, YouTube, Twitter, LinkedIn, Instagram, etc house thousands of prospects.
How can you connect with your potential audience? You can spread engaging content such as blog articles, images, or videos across several channels to tell your story or your offered services. Additionally, as B2B leaders, you can maximize your reach through your teammates who might have hundreds of contacts. Now, this was only an idea. I'm sure you'll brainstorm other strategies!
Zoho Social helps you a great deal in managing your posts. It helps you predict the best time when most of your followers/ audiences are active. You can even schedule your content pipeline with an intuitive calendar to timely publish your posts across all social media channels. Want to implement social listening? This tool has got that too! You can add multiple listening columns to your posts to monitor everything relevant, what your audience is talking about, and interact with them in real time.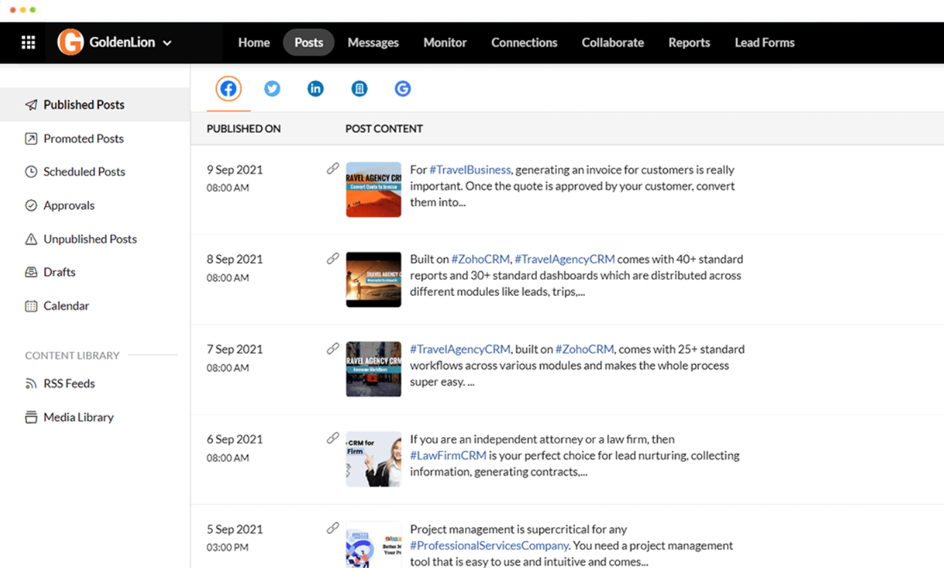 In case, you are stressed about how to attract your audience at a glance– use DocHipo. It is free graphic-designing software that comes with a humongous range of customizable templates. Here, have a look!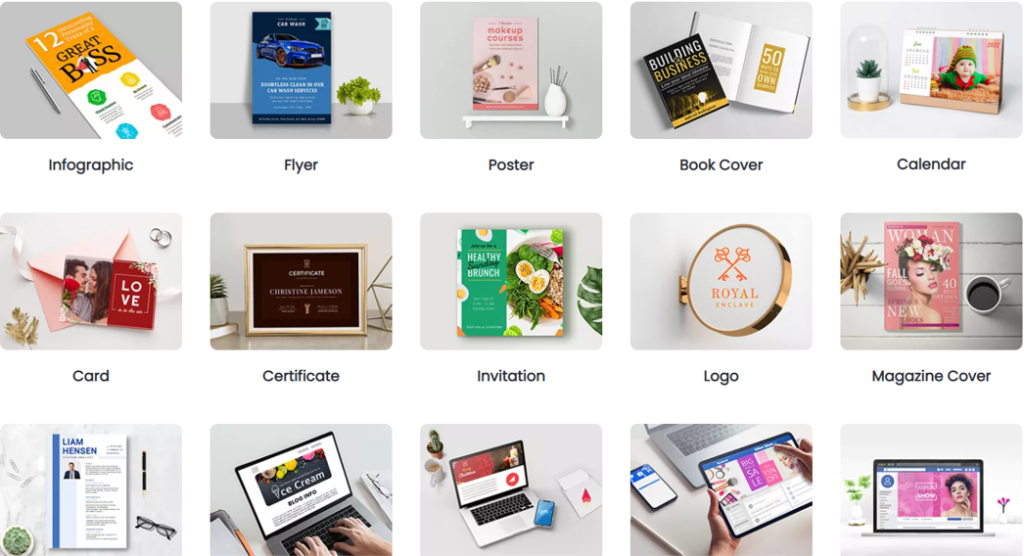 Email Marketing
No matter how far the digital marketing strategies extend, one thing is for sure: email marketing is still important. You know it's not always possible for you to communicate with your prospects and existing customers in a one-on-one interaction. It's illogical. Plus, your targeted audience might feel overwhelmed if you go on pitching your services now and then, right? No, we don't do that.
But the consistent connection is also important. So what do we do instead? Opt for email marketing. It gives you a tremendous opportunity to keep your prospects posted about your latest services, seasonal offers, and so on. That too with time intervals.
Need someone to cut some slack? Here are Zoho Campaigns. It is an email marketing software tool that helps you dynamically personalize your email content for people on your email list. You can make the content more engaging with surveys, GIFS, visuals, etc, and set up an email drip series to keep your prospects hooked. This toolkit even ascertains the optimal open time of the majority of your audience and triggers auto-responders to increase CTAs.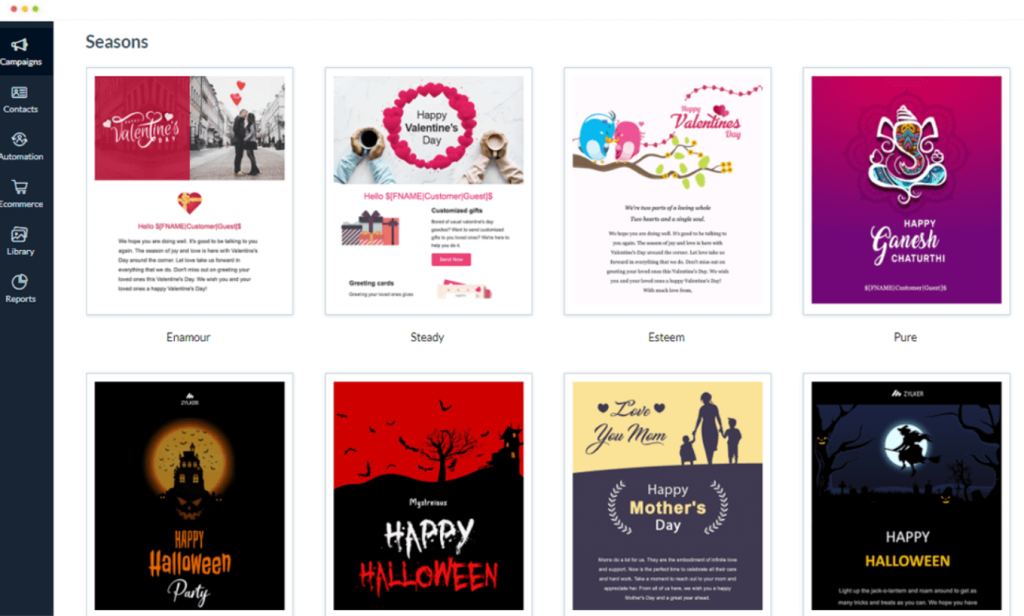 Put Your CRM Data Into Action
We all know that building solid relationships with customers is the proven strategy that businesses rely on. But this happens to be essentially true for the B2B market. Since you serve your customers with your expertise, you must stabilize your foundations with them.
Cut 1: Now, suppose you're dealing with thousands of customers (if not today, then tomorrow for sure!). Is it possible for you to maintain your relationships with all of them? Of course not. Your customer might feel neglected and your numbers go south.
Cut 2: Enter Zoho CRM. When you integrate your business with this CRM software, you should know that you have completed half of your work. Why? You can have automated workflows, and business processes, and get real-time analytics– the scope of work it covers is like a horizon. But most importantly, it helps you focus on your customers' journeys.
Zoho CRM collects all your customer's information in a centralized database. It has everything streamlined and organized so that you can detect your customers' requirements and preferences. For instance, if you have a customer looking for a customized application for his/her business, you can re-target your marketing tactics and offer complementary services. And since you have each of your customers' informed documented, there is zero chance of errors.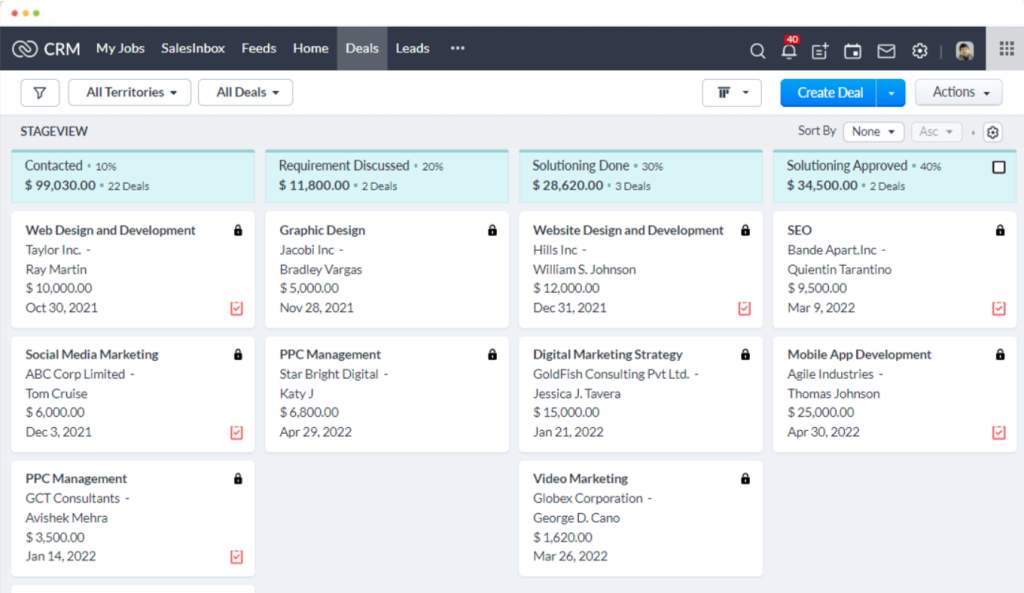 Get Your Feedback
I'm sure you will receive exceptional feedback from your customers once you have delivered your service. But don't sit back and pat yourself for too long. Instead, use them for your marketing strategy. And even if you receive some bitter ones, use them for your business's betterment. Incorporating feedback into real-time action can give your business a huge edge as your customers recognize your improvement efforts. While customer feedback can come in different forms, like social mentions or reviews, the most effective one is the survey.
Zoho Survey comes along with 25 different question types, skip logic, and piping with customizable themes to suit your style. You can also invite your teammates to collaborate and edit questions that might help you to understand how your customers perceive your services. This tool helps you spread your surveys with all the contacts on your social media/ email lists and collect them easily.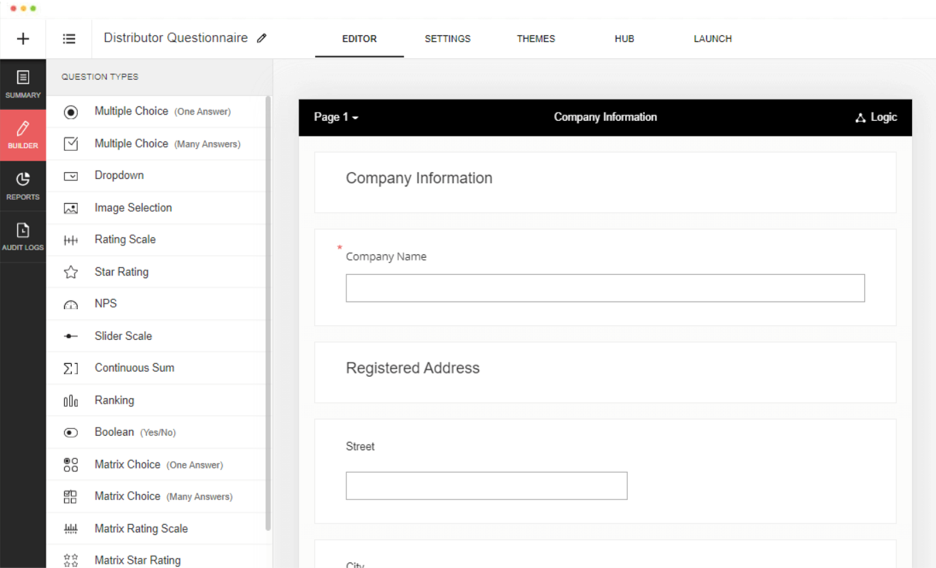 Implement Zoho Analytics
The way technology is advancing with every passing day, it is almost impossible to cope. However, data analytics is something that you can rely on for your business growth, and this includes your marketing strategies, too.
Zoho Analytics is a software tool that helps you minutely scrutinize your datasets, unearth hidden insights, and track customer behavioral patterns and emerging trends. This tool turns your insights into comprehensive reports and dashboards to trace business metrics, predict future trends, and identify outliers. You can connect this toolkit with sources like files, third-party apps, cloud and prepare the data that you want to analyze. In addition to that, you can generate automated insights with the AI assistant to do cognitive/ what-if analysis and take smarter, well-informed decisions.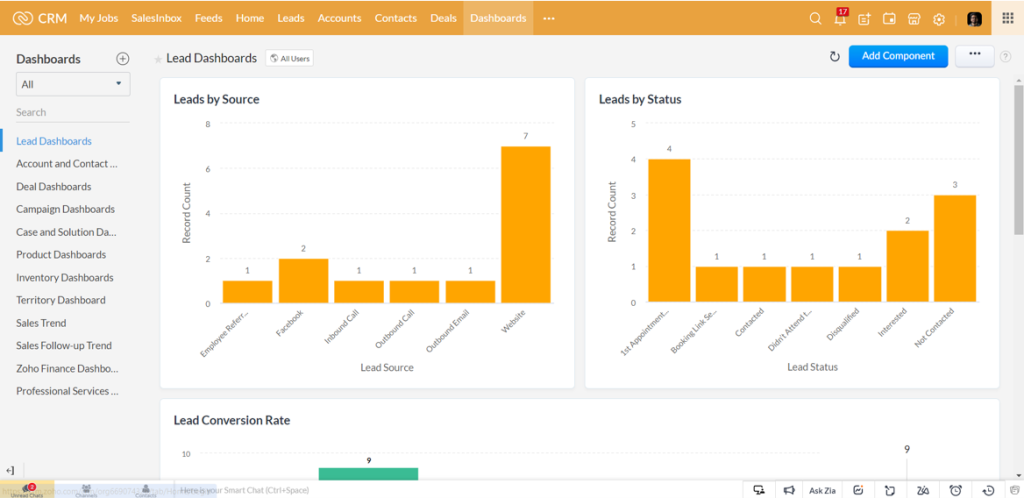 Wrapping Up,
You're probably outdoing yourself since yesterday. And you're preparing for a better tomorrow. But without marketing your services, you cannot keep up with the competition no matter how you perform every day. And the only goal of marketing is to generate maximum leads and convert them into future opportunities.
So go ahead and use these 6 compact steps to promote your firm and take it to new heights of success. It's what you all deserve, after all. Click here to get started, folks!