Marketing in the Time of GDPR: Time to Re-Think Marketing
Jun 28, 2018
In our last blog, we talked about how outbound marketing is not so dead after all, even after GDPR implementation. True as this may be, there remains many complexities and shortcomings that are making life harder for outbound marketers in EU countries.
How? Well, marketing with purchased list has become near impossible!
Firstly, before purchasing the list you have to make sure how the list was created and whether everyone on the list have given their expressed permission to be contacted by your company. Yes, they need to know your company by name and a vague consent to "you might be contacted by our partner companies with offers" is not enough. And, you and I both know how difficult it is to ensure it in today's business climate.
Considering the fact that GDPR authorities can get hold of you anywhere in the world (the extended territorial scope, remember?) and make you pay a penalty that is most possibly the heftiest you've ever paid, you simply cannot take a chance on this!
So, what's the way out? Should our marketing activities be limited to expensive traditional advertisements on television, outdoor media and newspapers? Well, traditional media is expensive! Like a lot! Moreover, it is near impossible to calculate ROI for it. All things considered, traditional media maybe a good game for multi-million dollar businesses, but it surely is not as effective or as feasible for small and medium businesses.
What's the solution?
If you have been primarily doing outbound marketing, completely switching over to inbound, all of a sudden, is not quite easy. I get that! That is why, you need to try out the hybrid way- a blissful marriage between the inbound and outbound marketing!
GDPR stops you from reaching out to potential customers; how about luring them in?
I know, it sounds all witchy; like the Snow White and the Evil Witch witchy! But, hear me out, I do have a point, promise!
What is it you do, every time you need some information about anything under the sun? If I'm not too wrong, you take out your smart phone, pull up the browser and run a Google search. Whether we are looking for an electrician or want to know more about the latest AI tech, we search the worldwide net. The search engine promptly pull up relevant web pages and we get the information we need. And, that's how, my friend, you lure the customer in!
This is what inbound marketing do. Instead of going to the customer with a sales pitch, you bring them in though search engine, by offering information they are seeking. And, while they get what they came for, you impress them and ask for their consent for sending marketing communication. Once they leave their contact details and give you consent, you do what you do best; market to them!
Here's what you need to keep in mind to succeed in hybrid marketing in the times of GDPR:
Create killer content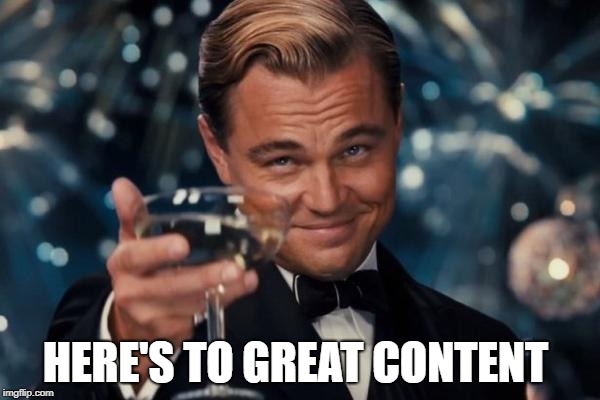 I know, its cliché! But, like most clichés, this is 100% true. Content is what you are offering to your prospects in good faith. It must offer the answers that the visitor is seeking and while doing so must impress her thoroughly. So, here's some parameter you need to check before you publish your content:
Relevance
So, you are searching for the best cloud CRM that you can purchase for your business. You see a search result with interesting headline and meta-description. But when you land on the page, it's about cute puppy pictures. Don't get me wrong, cute puppy pictures are totally my thing (and the reason I surf internet). But, I sure won't appreciate it when I'm looking for a business solution! Result, I'll bounce back as soon as possible (mind you, bounce rate is a crucial factor for search engine ranking) and if I'm in particularly bad mood, I might as well report the page to Google. And so would your visitor. Well, you may not deviate this much when it comes to relevance, granted! But, you mustn't deviate at all. Time is a precious commodity that the visitor in investing in your website. You better make it count!
Quality
No matter what kind of content you are creating, you cannot compromise on quality. Be it a blog, video, infograph, podcast, data sheet, case study or content in any other shape or form, quality is the Holy Grail. And by quality, I don't mean the look and feel only. It's about the knowledge you are offering. First and foremost, focus on that. Don't create content for content's sake.
Have something real to offer. No matter how great your blog looks, if it's full of fluff, none is going to be impressed. And your life as a marketer in the post GDPR era depends on impressing your visitors. Well, that does not mean you have a free pass for uploading grainy pictures and jumpy videos. Focus on overall quality of your content and publish when you are sure of it. A simple question that I ask myself before publishing any post is: if I come across this post in some other blog, would I trust the writer? Would I trust the writer enough to send me marketing communication that are relevant and helpful to me? If the answer is yes, objectively and honestly yes, I go ahead and publish it! You can try this too!
Accuracy
This one is completely related to quality. Trust is hard to build and easy to loose. One inaccurate data may cost you the hard earned trust. So, ensure accuracy at any cost. Verify each fact and figure that you offer through your content. If you cannot, don't put it there. Simple!
With these three parameters in mind, you can create high quality content that is relevant to your visitors. The temptation for creating content stuffed with keywords may be great, but remember, you are writing for humans, not for search bots. Simply bringing in the visitor is not enough. You have to make it worth their while for them to want to hear from you in future. A piece of content stuffed with keywords won't cut it!
Be very careful about the consent you are receiving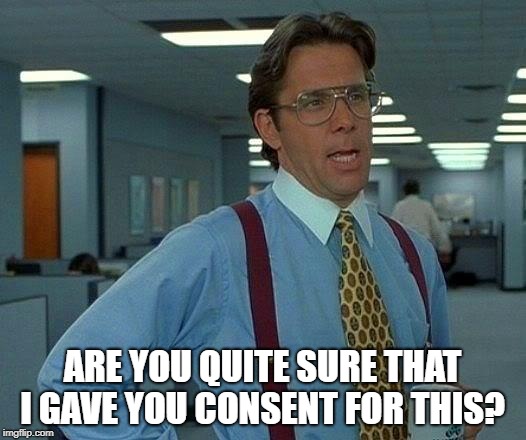 Here's the thing, marketing under GDPR is super-precise! And consent has to be expressed and without condition.
One of the tried and tested tactic of inbound marketers has been to offer a downloadable material that is useful for the visitor. The material can be an e-book, a white paper, a bunch of templates and so on. The materials are usually gated. Meaning, one has to subscribe to the mailing list for getting their hands on it. Well, this strategy is of no use anymore; at least in EU countries!
Article 7 of GDPR states that consent must be freely given and without any condition. So, if your visitor is putting down her email id for downloading an e-book, you have the permission to send her the e-book on her e-mail, but not contact her regarding any other marketing materials.
This is why you need a double opt-in; a clear consent given by the visitor for contacting her regarding offers and updates about your business. Of course, not everyone will give you that. But, on the plus side, the ones who give you the consent are genuinely interested in the products and services you offer.
This is why, content is so crucial for marketing after GDPR. It is the only way of convincing your potential customers that you can add value to her life.
So, you've got consent, what now?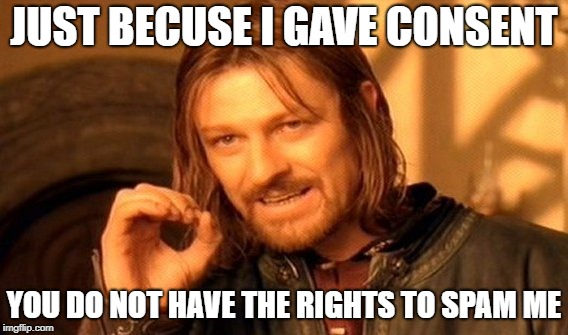 Tighten the belt, and market like there's no tomorrow? Not really! Remember your potential customer can withdraw her consent at any point of time. Let this knowledge discourage you from bombarding the contact with super-salesy emails every day. I get it. You've earned the contact after going through genuine hard work and you want to make the most out of it.
But, post GDPR marketing calls for great discretion. In case the contact requests an opt-out, you have no other way, but to comply. So, ensure that it does not come to that.
And the great thing is, you actually know what interests the contact. Depending on the page she landed on or the product or services she showed interest in, you already have an understanding of her requirements and preferences. Using this insight to market relevant products and services will do a great service to your conversion rate!
PPC campaigns
As mentioned above, traditional advertising is pretty costly and often offer no way of calculating the ROI. But that does not mean, you'll have to depend solely on organic traffic to your website for revenue. Pay per click (PPC) advertising campaigns are crucial for success in post GDPR marketing. And the good news is, running a PPC campaigns with Google Adwords is pretty easy. You can simply target a relevant keyword, set a budget and start running the campaign. As the name suggest, you pay the service provider for each click that you get. In case, you don't get any visitor, you are not spending anything.
So, here's a few points that'll help you in running a PPC campaign:
Targeted campaign
Sure you can run a PPC campaign for generating awareness. But, when you are spending money to get footfall on your website, you better get some revenue out of it! PPC campaigns are run on keywords. For example, if you are a real estate agency in New York, you may run the PPC campaign for 'studio apartments in New York City'. Through this particular campaign, you might want to market the studio apartments you have available. This way your campaign would only come up when people are searching for studio apartments in New York and the clicks (which you are paying for) would bring in relevant traffic.
Focused landing page
Landing page is the web page where your visitor lands after clicking on your PPC advertisement. Now, you can definitely use any page from your existing website as a landing page; but, creating and using a dedicated landing page has its advantages. How? Your website contains a lot of information. You may work with several products or services. And your website have all these services listed. When a visitor lands on a website page through a PPC campaign, there's always the chance that she'll get diverted by some other page or content of your website and after spending sometime browsing, she'll leave without completing the purchase or filling up the lead generation form.
And, as per guidelines of marketing under GDPR, you simply cannot contact the visitor, even if you have her e-mail id through live chat or some click bait downloads. This is why, it is best to go for a separate landing page that talks about the particular product and it alone.
A focused landing page removes distractions and improves conversion rate many times.
Go for a medium to low competition keyword
You can easily search keywords using Google Adwords' keyword planner tool. Ubersuggest is another great keyword finder tool that is available for free. While searching for keywords, it may be tempting to go for one that has maximum search volume; but remember, competition is going be high on those ones too. This means the cost per click will be higher than normal. Going for a keyword that has medium to low competition can be a great way to start with.
Set smaller budget in the beginning
If you are new to PPC campaigns and are learning on the way, then setting smaller budgets for your first campaigns is wise. This way, even if things go wrong or you end up choosing the wrong search criteria or keywords, your loss will be limited. Once you are confident about what you are doing, you can run campaigns with bigger budgets.
Strengthen your organic SEO
It might sound strange, but the PPC rate you pay depends a lot on the age of your domain, bounce rate, domain authority etc. So, the better your website perform organically, the lower the PPC rates goes. If improving ROI is what you are looking for, then improving your organic SEO is a must.
Conclusion
Traditional outbound marketing is difficult after GDPR. But, in this age when information is literally available on fingertips, does the typical cold calling and spam mailing really work? Isn't it time already to look at marketing from a whole new perspective? Isn't it time to make marketing more about the customer? All GDPR has done is to accelerate this transition. It is really time to adopt the hybrid marketing approach, combining inbound and outbound seamlessly.
In the next blog, we'll discuss how Social Media Marketing can be your knight in shining armour in the times of GDPR. Stay tuned.