Reduce Your Customer Churn Rate With Zoho One
Mar 22, 2023
Customer churn is not the happiest measure, folks. But it is one of the critical metrics of your business which presents you with the truth of your company's customer retention rate. Even if you have a flawless product/ service to offer, expecting 100% of your customer base to retain for future business is simply unrealistic. But there are several ways to minimize your churn rates to the maximum.
Let's start with understanding what Customer Churn is and how can you calculate it.
Customer churn is the number or percentage of customers who have discontinued subscribing to your services or using your products. It leaves a deep impact on your average growth rate, revenue balance, and company valuation.
You can calculate the Customer Churn Rate (CRR) by dividing the number of customers you lost during that time – by quarter or month – by the number of customers you had at the beginning of that period.
CRR = (number of customers at the beginning of the time frame – number of customers at the end) / number of customers at the beginning * 100. For example, if you start your quarter with 400 customers and end with 380, your churn rate is 5% because you lost 5% of your customers.
Why Is Customer Churn Rate Important?
A no-brainer point in business is that you know you are going to lose customers over some time. So why is it so important to keep track so minutely? Losing customers also require acquiring new customers. It's almost futile if you don't focus on retaining your customers and put efforts into acquiring new ones instead. It causes company stress, consumes a huge amount of your resources, and costs you more. Retaining 5% of your customers can lead to 25% of company profit as they are likely to spend 67% more on your company's products and services.
What are the common causes?
a. Wrong Customer-Product Fit
For making a business successful today, you need to stay relevant. It is about innovating and offering your product/ service to a customer base that finds it to be relevant to their needs and that they can buy at a fair price point. So the possibility of churn rates begins with the relevance of your products. If your target audience does not connect or resonate with them, chances of churning are inevitable.
b. "Churn and Burn" Sales Strategy
It's not only the quality of your services that determines the company's churn rate. Each department or individual in your organization is in control of it. And honestly, the "churn and burn" sales strategy hurts the company.
Let's say you're at the top of your marketplace competition and you want to expand it further. So you hire enthusiastic salespeople. Now pitching to customers (online or offline) requires you to keep a balance– you don't want to oversell or undersell your product. You simply want to make an impression and recommend them to use your product so that they can decide on the quality and repeat business.
So you should not board sales reps who ferociously seek leads who have little knowledge about the target audience and the benefits of your products. It is not about casting the wider net but understanding ideal customer persons (ICPs), onboarding, and focusing on customer experience (CX) strategy. Result: a business model with recurring revenue.
c. Customers not achieving their expected outcomes
What customers have universally looked for is value-for-money products. The overselling strategy might backfire. If your products fail to meet their expectations or do justice to the money they spend on them will naturally lead your customers to lose steam.
d. Lack of engagement
In today's digital world, you need to invest in marketing your products. Your potential customers have thousands of options, but you don't. A significant shift in a customer's response to your business occurs when you drive engagement with them. For example, let's say you run an OTT platform subscription business and you have a customer who uses it less frequently than he/she once did– this lack of engagement can lead to churn.
e. Proactive Support– NIL
Nobody wants lousy customer service. You must provide 24*7 customer support so that your clients can easily reach out to you whenever a problem arises. Considering today's self-dependent era, you wouldn't have to hear a lot of concerns to resolve. Only one out of 26 dissatisfied customers will raise a complaint, others might simply churn.
How can Zoho One apps help you counter these causes?
Zoho One is an all-in-one platform where you can get a suite of 40+ effective business applications that you can use under one subscription. I'll discuss the major applications that can work as the best fixes when it comes to reducing your churn rate.
Zoho CRM
As I mentioned earlier, recurring revenue results often depend on how you build relationships with your customers. CRM software is solely designed with the intent to build and maintain solid foundations with them. Right from the beginning, when a potential customer interacts with your website or other marketing platforms when you implement the CRM, it automatically collects all the acquired intel and creates a lead record. Here, you get a streamlined overview of the lead so that you can follow them for conversion.
Once you successfully convert the lead, the CRM instantly creates a contact, account (for B2B parties), and opportunity records under your client's name. These records are interconnected and all the information is pre-flown and molded as per the perspective record. Therefore, the software presents you with a 360-degree holistic vision which helps you identify the correct customer-product fit.
Even, to counter the second problem root, Zoho CRM works super-effectively. While hiring the right people for your sales team depends on your judgment, you can trust this application for customer onboarding and experience. This CRM sends an automated welcome email and helps you create and assign several follow-up tasks to your teammates after it captures a lead. You can build a strategic communication flow to onboard your customers with product-walkthrough on marked dates on the intuitive calendar. It reminds your tasks so that you can check in with your clients.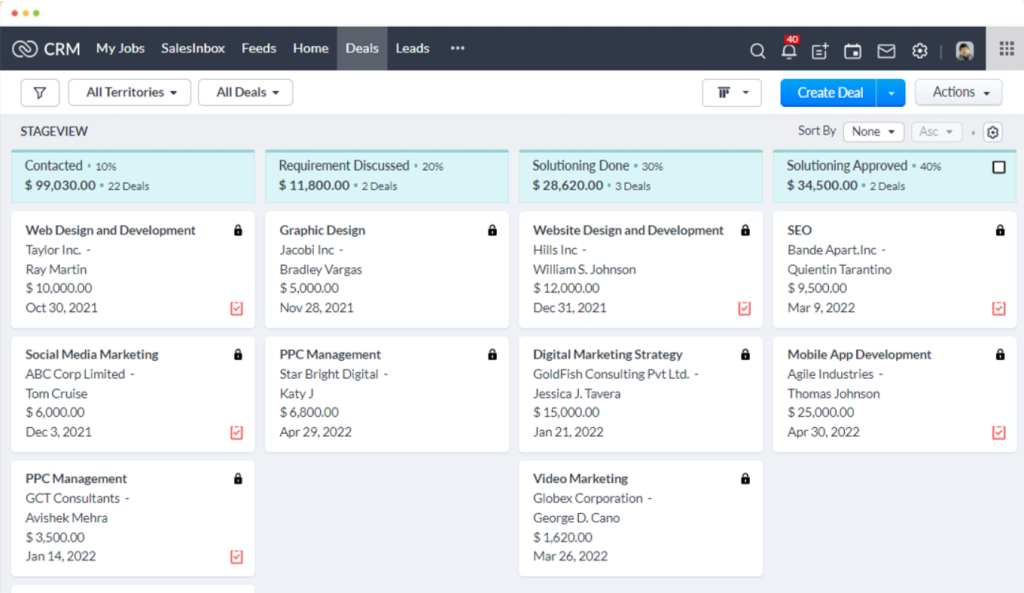 For Engagement
Customer engagement is a crucial part of a business plan. You can use Zoho Marketing Automation in this regard. It is an end-to-end application that helps you manage all your marketing activities across multiple channels. You must have several mediums for product/ service promotion where you generate enormous amounts of leads. Now, this application helps you with multichannel marketing. Be it email, social media, or SMS— the conversation continues even when there's a switch. While lead generation entirely depends on how your preferred channels perform, this app efficiently manages your leads. Right from capturing them to helping you nurture them with automatic alerts.
The key takeaway here is that you can track your audience's behavior. This includes the number of sites they've browsed through and how much time they are investing on your page.
Deliver Engaging Emails
Email marketing sounds almost like a tradition in the business world. It is one of the most cost-effective ways to engage your audience. Zoho Campaigns comes with effective email automation and dynamic personalization. You can extensively interact with your audience via polls, GIFs, surveys, autoresponders, and so on. It even helps your proficiency by identifying which version works best for you. You can also trace the time taken by each contact to make a purchase and adjust your email frequency according to their engagement level.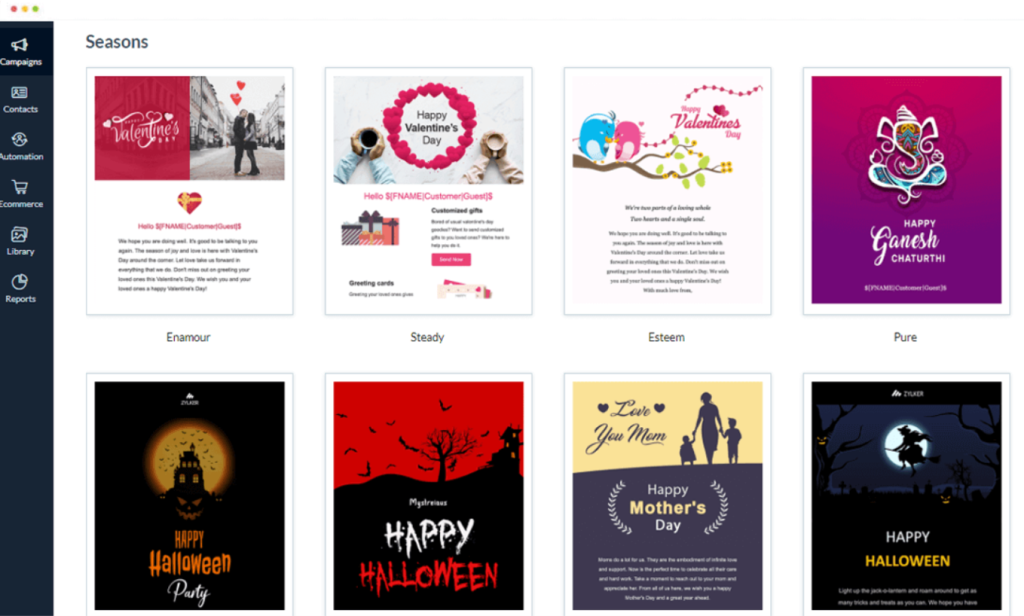 Zoho Social
We understand that you have a lot to do. Social media might be the last thing when you're working. But it is an incredible medium to reach out to a larger audience for promoting your business. Zoho Social helps you make a domineering online presence with scheduled posts. You can easily build up a content pipeline with an intuitive publishing calendar across your social channels. So that your audience can always stay tuned. You can also monitor your online page performance, respond to queries, increase interactivity, and stay updated with everything relevant.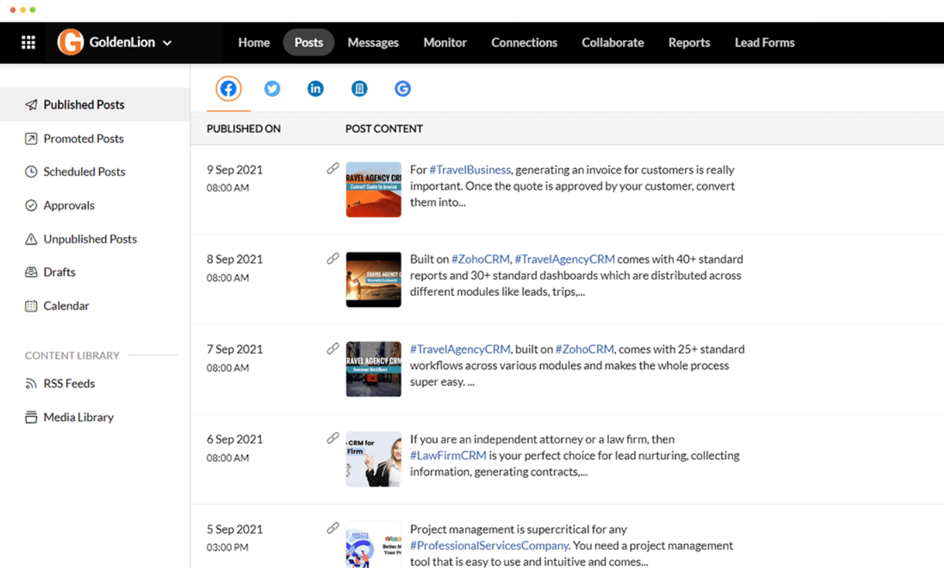 Zoho SalesIQ
It won't be necessarily wrong if you count Zoho SalesIQ as the future of marketing. It has an omnichannel approach that proactively initiates conversations with your potential customers and answers their queries. Well, to build a chatbot you need multiple responses. You can derive powerful insights from the data available on SalesIQ to ascertain your customers' areas of interest.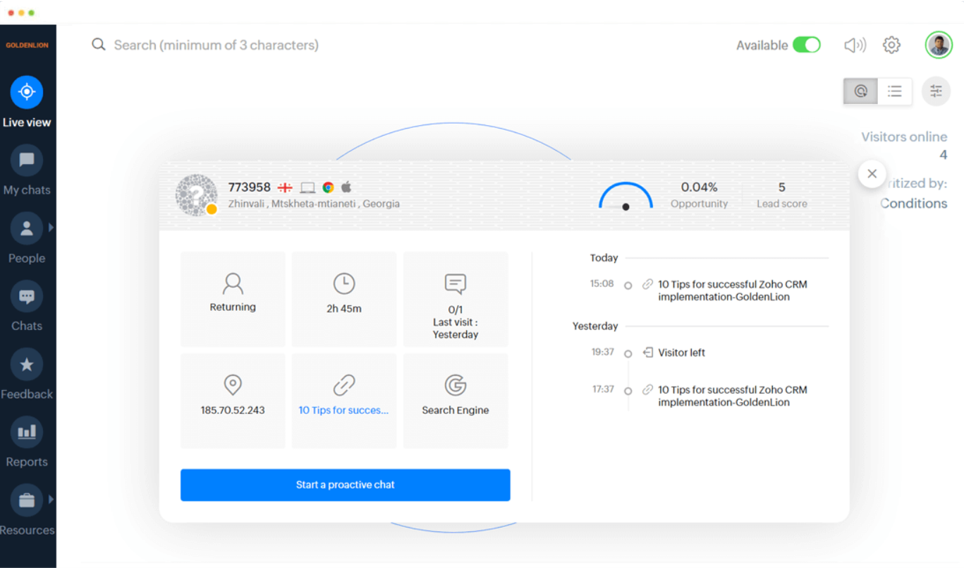 Zoho Survey
You have provided a great service/ product to your customers, that's for sure but that's not the end. Now it's time to get their feedback and insights in return. Zoho Survey has been designed to experience effective survey creation. It comes along with customizable survey templates that can suit your brand vitality and style. We have over 25 questions and features like skip logic or piping that you can share with your customers via email or social media campaigns in a few clicks. This application helps you keep the survey data confidential and safe.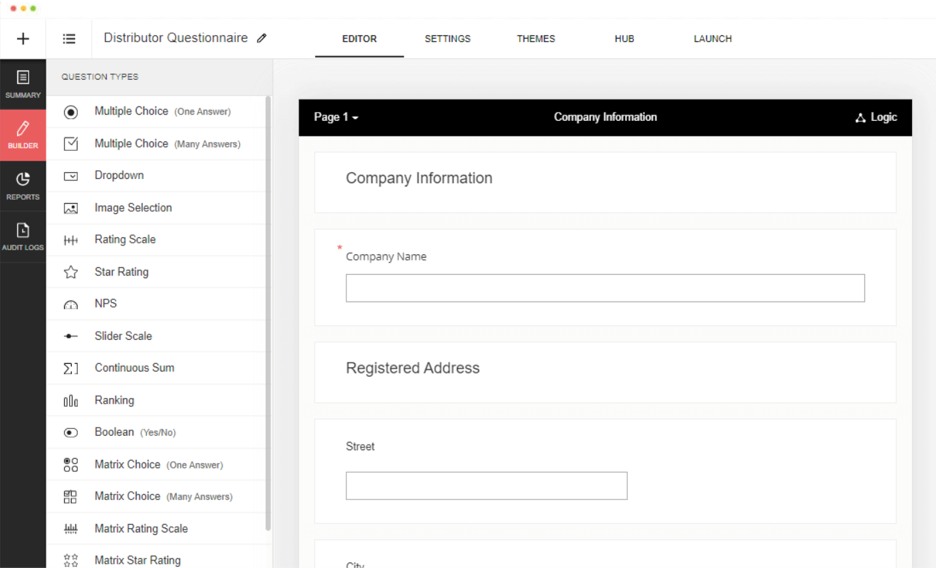 Zoho Desk
Want to repeat your business with existing customers? Sure you do. And here's where ensuring customer support and building their loyalty come into play. Zoho Desk is the industry's first context-aware help desk which helps you deliver consistent and quality support to customers. You can build a robust self-support feature that helps your customers solve their problems independently. Plus, you can manage your support processes systematically with timely ticket resolution. This keeps you efficient and your customers happy.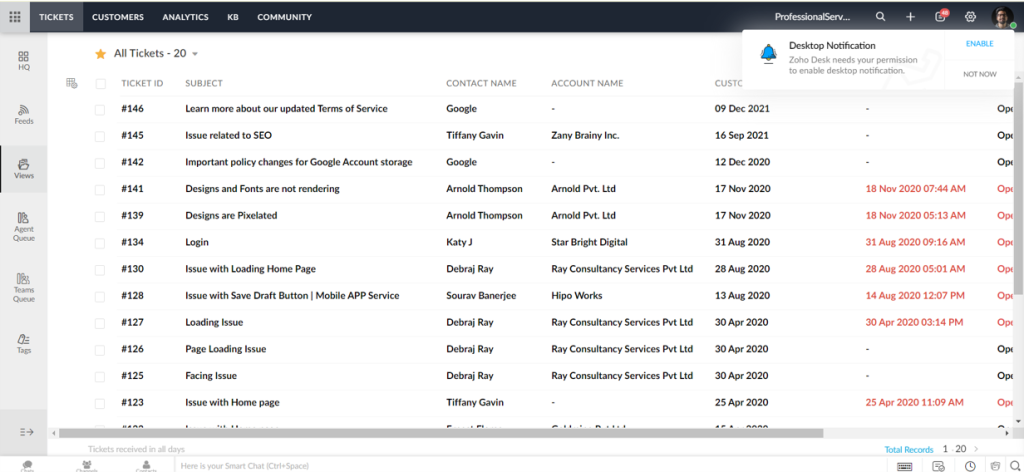 Zoho Analytics
Zoho Analytics is one powerful application that keeps track of your overall business performance. It helps you transform your data into comprehensive and readable insights. You can sync with numerous files or business apps to prepare augmented, self-served manageable data analytics to assess your current customer churn rate. This application helps you analyze on different scales including emerging trends, and cognitive and 'what-if' kinds. Try and integrate this software with your business to make informed decisions and sell smart!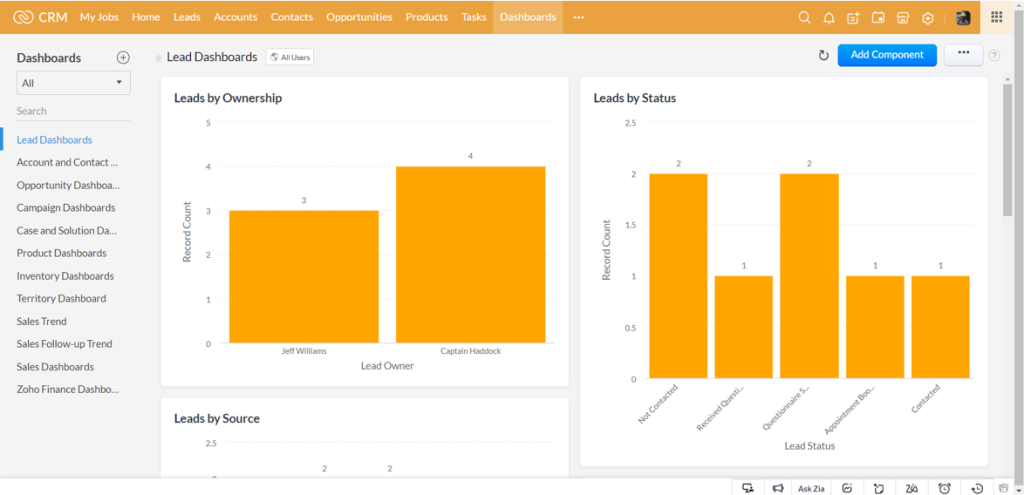 Bottomline,
Churn rates should be the biggest fear of a businessperson. So you need to focus on delivering a great customer experience. I hope this article has outlined a clear picture of how you must take action to reduce your churn rates. To get more information, schedule a 90-min no-obligation consultation with our experts!