Team Up Your Sales And Marketing Strategies With Training Provider CRM
Dec 23, 2022
Name two sides of the same coin in business. And you'll say marketing and sales. It's a common fact that sales and marketing departments work individually like they are their boss and organizations do not even realize it. Needless to say, each sector of a company must have the same shared objective and that is to generate leads, increase sales, and thereby, revenue and profitability.
One of the key factors that often lead organizations to fail or be unable to reach their best potential is inter-departmental conflicts. The absence of communication between these two departments might lead to disrupted operations that can result in decreased profit numbers and losing customers. But when you're backed up with Training Provider CRM, you are advancing your business with the help of shared work management software. So that the marketing and sales departments can enhance their efficiency and track their outreach strategies. Why do you need CRM-driven strategies? Because customer behavioral patterns might often go unnoticed or become more complex to identify. 
In this article, we will delve into how effectively Training Provider CRM can help you align your sales and marketing departments to achieve the bigger picture of your business.
Create Personalized Experiences 
Long gone are the days when you thought customers need you and a certain established 'run of the mill' kind of approach was enough. But this doesn't work anymore. Our potential customers have become fickle, demanding and not to forget, the hundreds of options they have available. So even though, they are interacting with a business, they want to have a uniquely personalized experience. Training Provider CRM software is specially designed to build and manage relationships with your customers through personalized experiences.
When it comes to your sales and marketing team collaboration, you can easily store and trace down all interaction touchpoints in a streamlined manner. So, the CRM essentially creates a 360-degree holistic view of your customers. For instance, you can create and tailor your follow-up activities to suit individual clients' behavioral responses with the help of this CRM solution. Based on the previous follow-ups, it detects the best time for communication.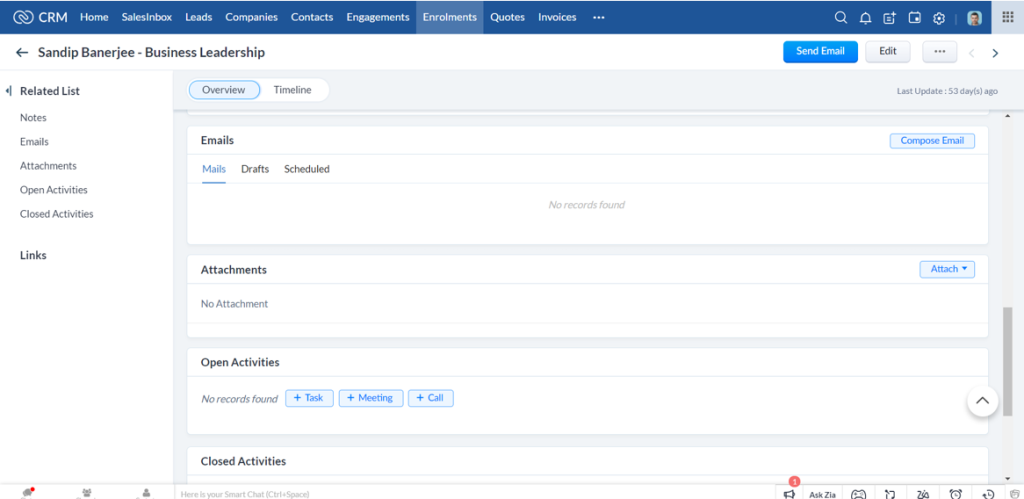 On the other hand, you also get advanced with a sales pipeline that is tailored as per your industry nomenclature. Why is this important? Because the CRM orchestrates your client's real-time journey so that you can deliver personalized experiences through marketing and persuade them at each step of the journey to close-win the engagement.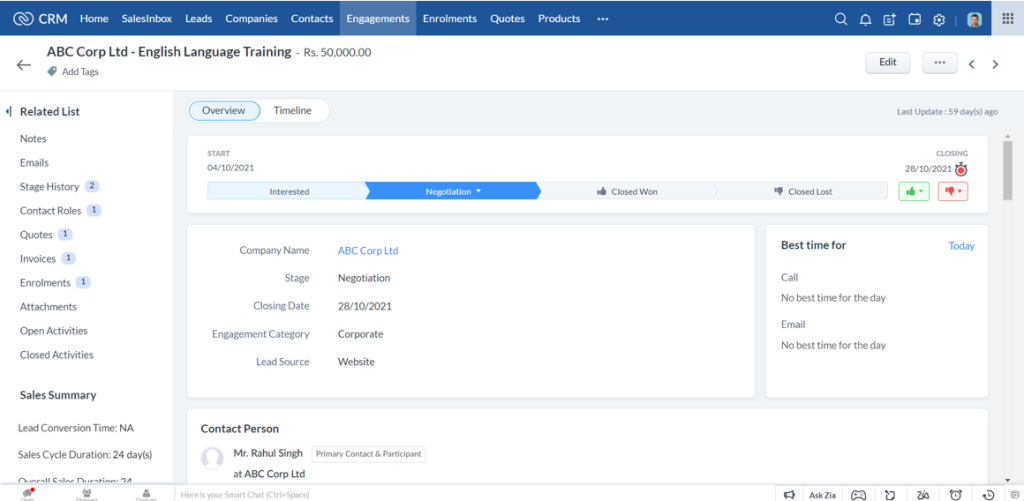 Align Your Sales And Marketing Teams  
Your ultimate goal is to connect with your audience, build relationships with and maximize revenue generation. For that, you need your team's collaboration. Let's say, a prospective customer lands up on your website browsing through different training courses or engages with relevant content. In most cases, generally, the marketing team initiates the customer relationship.
Pro tip:  A solid lead-generating tactic is the Zoho SalesIQ– a live chatbot that proactively initiates conversations with your website visitors and answers their queries with canned responses.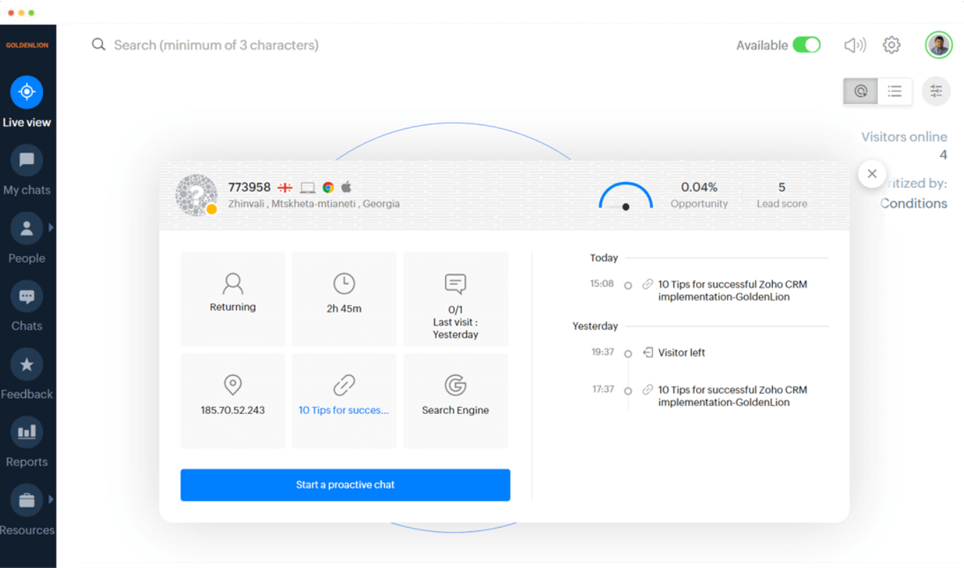 Now, if you integrate this tool with the CRM, the latter readily captures the lead and situates all the information in a newly create streamlined lead record. And this passes the baton to your sales team as they are alerted and made ready to persuade the lead for further conversion. On top of that, as a leader, you can even route your leads and assign them to particular sales reps with a better probability of successful opportunities. 
Focus On Productivity 
If you want to pull more numbers, you have to focus on your productivity and growth. Just because you're able to generate thousands of leads at a go, that does not mean that all of them will transition into opportunities. Quality outweighs quantity, remember? And you need to work smart to be more productive. That's why you must filter out your leads with the BANT (Budget, Authority, Need, and Timeline) parameters. Depending on the gathered information in the CRM, you can check whether your leads achieve these benchmarks to move forward in the sales funnel.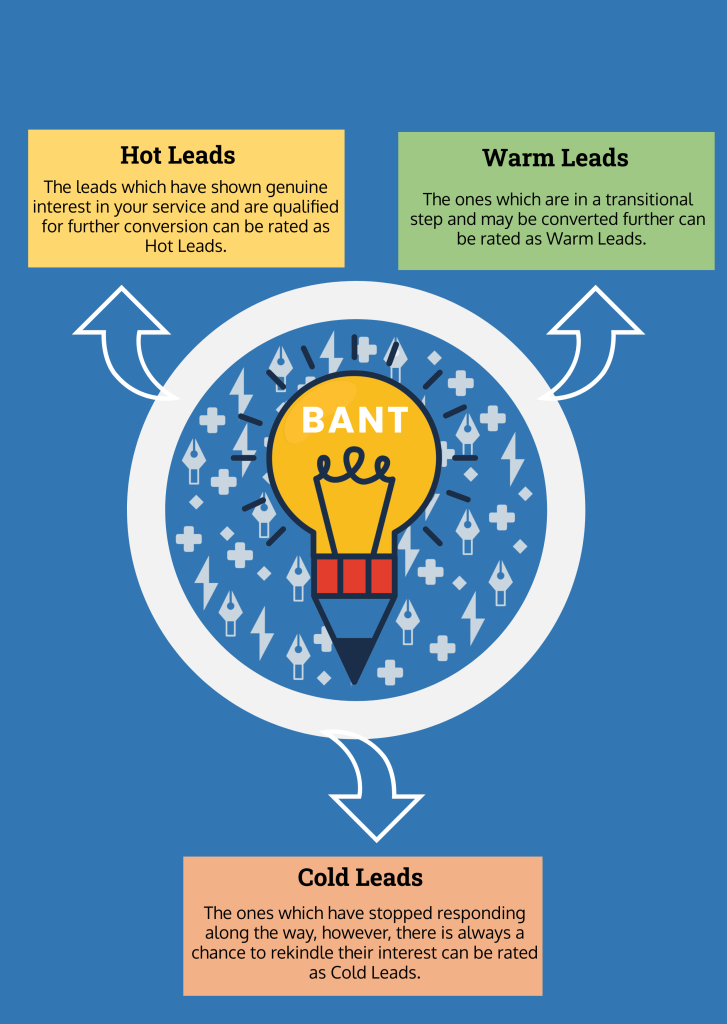 Even as you implement a CRM, you can integrate several third-party applications to create a unique ecosystem where all your databases stay organized and connected. The key advantage would be that your teams can invest comparatively less time browsing for information and focus on activities to make fundamental differences, such as attracting leads, nurturing them, and closing maximum engagements. 
Get A 360-Degree Vision Of Your Customers
There is a reason why organizations prioritize the 'Know Your Customers' strategy over everything else. And it's more than just remembering their name and some of their business details. Training Provider CRM brings you a comprehensive customer management strategy and helps you build robust long-term relationships with your customers. It documents a complete journey, from beginning to end, of the customer with touchpoints at every stage.
Let's say, you have a lead converted into a contact, account (only in case of B2B opportunities) and engagement, the CRM readily creates records accordingly. Therefore, if you get inside a contact record, you can view all the contact-oriented information, including the CRM-detected best time for communication. Scroll down a little and you'll see the related lists from which you can directly switch to the linked engagement. Now, in the engagement record, you can view the stage of your client on the sales pipeline and the other related information placed in a neat streamline. Most importantly, on the timeline page, the CRM records all the interaction points to present you with a holistic view of your customers.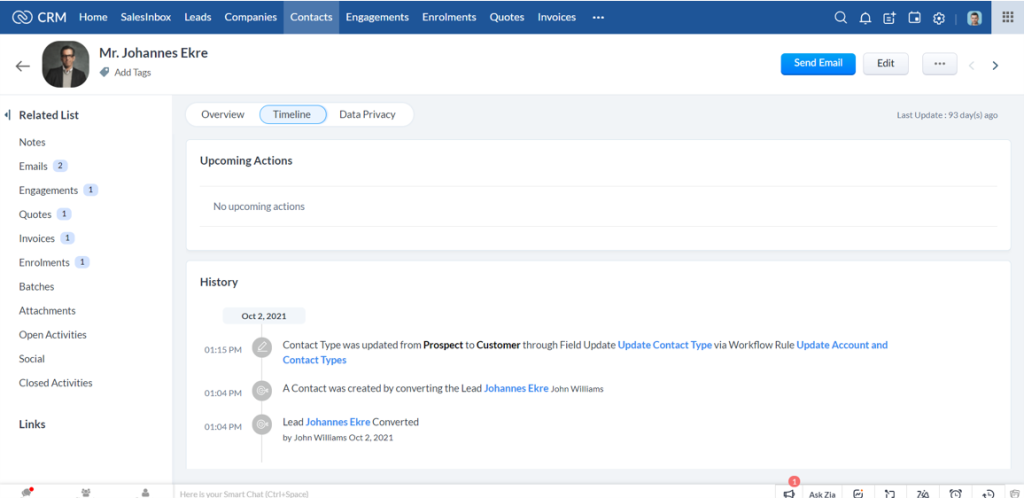 Sell Smarter Using Actionable Insights 
The most critical part that your sales and marketing departments need to handle with utmost diligence is data. Because it drives your business. Data-driven real-time insights that Training Provider CRM benefits both sectors. The easily accessible standard reports and dashboards help both teams to gain more visibility across the company's opportunities. You can even leverage these datasets for leveraging lead and opportunity rating models (such as BANT parameters) to identify promising customers for conversion and purchase. It even helps you detect the practices that work best for you so that you can concentrate on them to increase your ROI rates and become more proactive in your outreach, through email communications, or social media platforms.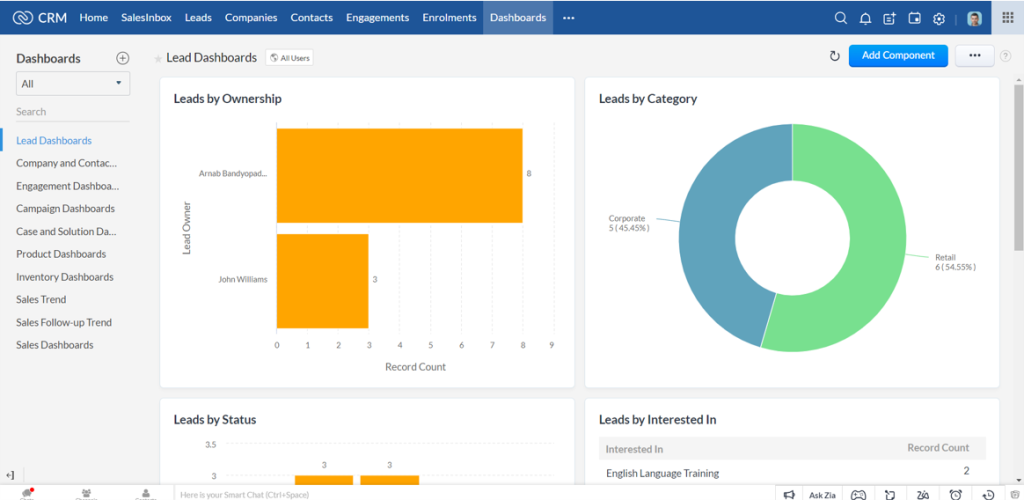 Bottom line, 
Consider teaming up sales and marketing departments as a significant part of your job because it really is. That's how you will achieve your business goals. And the features of cloud-based solutions like Training Provider CRM makes it way easier for you as they are super-effective. Grab this opportunity to take your business to the next level today. Connect with us now!