Things To Consider For Building A Grade-A Website
Jan 11, 2023
Ready with your business plan? Great. What did you start it with? 100 points if developing a powerful website is your first concern. Because when it comes to marketing and branding, regardless of any industry, a domineering digital presence impacts massively on your business success. And website landing pages are the first point of interaction with your targeted audience. Hence website is the deciding factor of the make or break for maximum lead generation. Let me tell you the quality of the website including design, content, and appearance collectively impacts results.
Let's start with website design. As you know, most consumers now use their phones or smart devices to research a product or service on Google. So they end up landing on your website. Therefore, the design of your website becomes the center/ medium for providing an immersive satisfactory online experience to your audience with optimal usability.
As a consumer when one searches for a product, he/she usually doesn't go to the third page on Google results, the first two pages suffice them with adequate information. So you see, long past are the days when websites needed to be designed in specific classified or sophisticated layouts. Yes, the look and feel of your website add points to the visual appeal but it essentially needs to implement favorable search engine optimization techniques to rank higher on Google search results. Here is a comprehensive guide to developing a powerful website.
Effective Elements That Can Help You Gain Maximum Outreach
Knowing which elements are best for effective website design is the efficient way to determine how you want your website to be displayed to the user and incorporate your business goals, marketing objectives, and branding. Here are some major elements that can help your website gain more outreach and views with extensive customer growth. Let's get started!
User-Friendly Tonality
Remember, you are presenting your services to your audience. So you must prioritize them while designing your website. Since they are coming from various parts of the world, your website must be easy to navigate so that it can help them engage with the shared content and interact effectively. You can highlight what your company is all about, the benefits that you offer, and other informative content which must be decipherable. User-friendliness on a visually appealing design is a great inbound strategy to influence search engine ranking and maximize lead generation rates.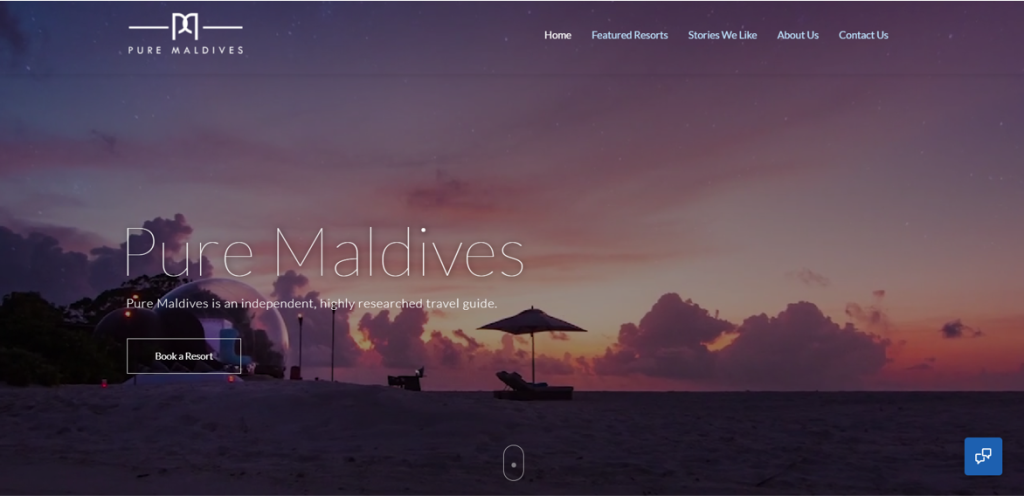 Work On Website Layout And Appearance
Web designs are art. Creating a positive first impression through your website design is the key to getting more visitors and more leads thereafter. It takes about 50 milliseconds (ms) (that's 0.05 seconds) for users to form an opinion about your website that determines whether they want to continue or not, which will further determine customer retention. Your website visitors want to get a clear picture of the offered benefits so your website needs to be intuitive, familiar, and easily accessible. You can put your logo so that your audience can recognize your brand from the search engines.
Color Scheme
Think about it. Your website is the first point of interaction with your potential customers. A user-friendly interface with familiar features on visually appealing colors helps you evoke emotional stimulation that results in higher conversion rates. Color plays a crucial role in content navigation through the website. This includes the hierarchy of the content format that focuses on the key information and calls to action. Approximately 8% of men and 0.5% of women are affected by some form of color blindness. Therefore, using high-value contrasting colors ensures accessibility to visitors for reading your content.
Mobile Responsive Design
Mobile internet is taking up a lion's share of the total web traffic. And why wouldn't it? You reach your pocket and there you have access to the whole world. Consequently, businesses are building or overhauling their websites with a mobile-responsive design. It helps your website automatically change or reshape its content to fit the device while mobile visitors are reading it.
How To Optimize The Website Platform?
Google has officially launched 24 years ago in 1998. There have been major successive shifts in trends since then. Competition became cutthroat and website optimization is a crucial part of the discipline. Here are some factors that you can concentrate on to build traffic and boost website rankings.
Highlight your value proposition
Websites put forward the core of your business– the value proposition, a unique identifier that raises your competitive advantage stake. It is a concise statement that communicates what your services bring to the table and why should your customers choose you over others. . Therefore, it should always be displayed prominently on a company's website and in other consumer touch points. It also must be intuitive, so that a customer can read or hear the value proposition and understand the delivered value without needing further explanation.
Make Your Website SEO-Friendly
Most of us, when we look for an idea, an answer, or a piece of product information, start our research by asking search engines. Google has 3.5 billion searches per day. Organic search traffic is considered to be an integral part of ROI rates for 49% of marketers. To put it in simpler terms, SEO (Search Engine Optimization) is a set of technical and content pieces that helps you align your website with the ranking algorithms. It helps you make improvements to the site's content and structure so that it can be discovered by people searching for what you have to offer. You can start by researching seed keywords that your ideal customers are typing on the Google search box and highlighting them in your high-quality content.
You can use tools like Yoast that helps your website rank higher on the search engine results page by optimizing your website's content and keywords for both search engines and visitors. It evaluates your page readability and other metrics and provides feedback through pointers to help you boost your SEO. Even its premium version provides powerful internal linking tools and tons of valuable features.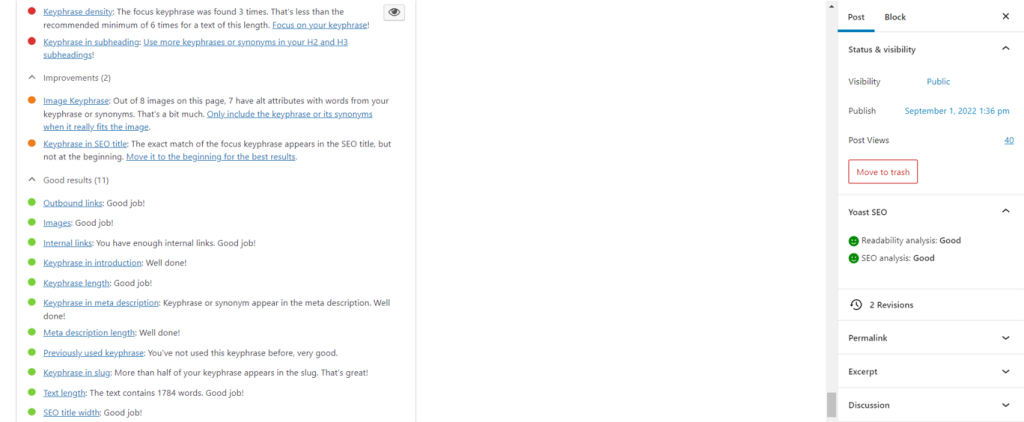 Speed Optimization
Speed optimization of your website is yet another best practice. In such a fast-growing world, you are surely not going to expect people to wait for your page to load. Research says that if a website page takes more than 5-10 seconds of loading time, you can expect up to a 40% of bounce rate and lower conversion chances. A recent study by Portent, a B2B brand shows that the site loading in 1 second had three times higher conversion chances than loading in 5 seconds.
Therefore, you must avoid fancy flash terms and items or large filed videos, and heavy images in the layout to make your website lean, functional, and user-friendly.
Include A Pre-Designed Web Form
Long past is the days when we used websites as a one-way street for communication, a static board that provided visitors with the company's information. Communication between you and your client mostly occurred outside of the website. And let's admit, it took a whole lot of time and effort to enter tedious data, not to mention the unavoidable chances of errors.
However, with the introduction of web forms, businesses found a powerful means to initiate communication and generate more leads. You can seamlessly embed a pre-defined customizable form that can cover all your initial details requirements for your leads. For example, their names, email addresses, needs or product preferences, and so on. And all of these details go straight to your sales reps or better yet, a CRM software that centralizes your database.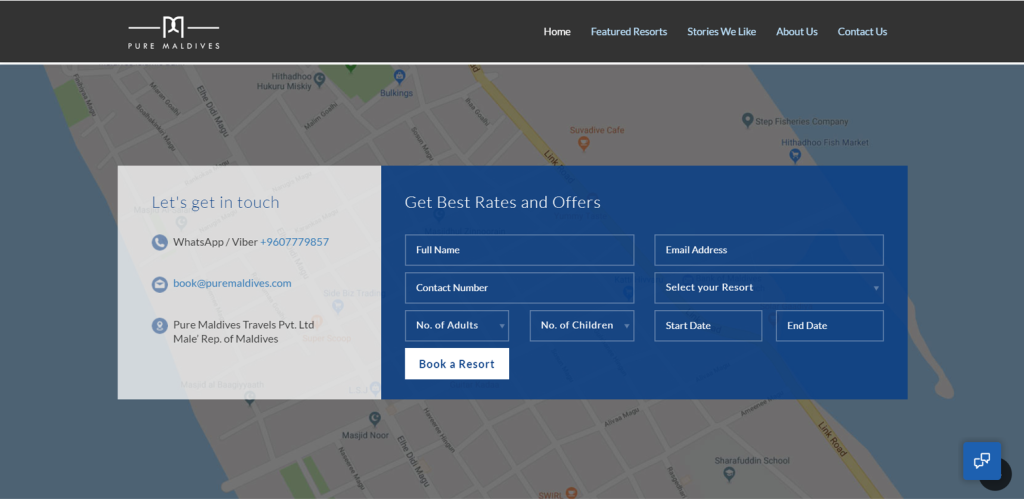 Embed A Live Chatbot
With thousands of hundreds of options available to our potential customers, they are looking for a purchase that is smooth, smart, and efficient. A smart technology that you can introduce on your website is Zoho SalesIQ. It is a live chatbot that proactively initiates and simulates human conversation on your behalf.
First, based on your market research, you can list the common products or issues that people are looking for. Next, you can easily build the chatbot with a general question and lodge several answer options in response to them. Now if you integrate your business with CRM software like Zoho, all these chat transcripts get automatically embedded into your lead records so that you can browse through them and pursue them for further conversion.
What Next?
You have read all about developing an optimized website and now you'll get into action. That's great! But then what? Websites speak for your business and they are also a part of your marketing strategy, correct? Now when you get enough leads, you will surely move ahead to the second step, which is sales. And that is where the functions of effective CRM software can be leveraged. Starting from web forms, and live chat transcripts, to leads, and opportunities to business intelligence and data analytics– every part of your business can have a central address when you implement a CRM application. As simple as that!
Want to know more about it? Connect with our experts' team for a free 90-min no-obligation consultation today!