Upscale Your Sales And Conversion Rates With Real Estate Developer CRM
Jan 31, 2022
Just like every business sector, the real estate industry has witnessed unprecedented challenges in the last two years. During April-June 2020, only 19,038 units were sold in the Indian residential market. The market has been a prominent contributor to the world economy and indeed, it cannot stand still for too long. However, being a flexible industry, it has the ability to reconstruct and evolve. Modern developers are looking out for ways to boost their sales and conversion rates. That is why we have come up with Real Estate Developer CRM.
The real estate industry is extremely customer-centric. Buying a property is buying an asset for most of your clients. It involves both monetary and emotional investment from their end. Therefore, to boost your sales and conversion rates, there is a host of methods that you get with Real Estate Developers CRM. While managing sustainable and long-term relationships with your customers stays at the top of your target list, let's discuss the other steps in depth.
Streamline Your Daily Tasks
As a real estate developer, you must have countless clients to deal with and innumerable buildings and units to manage. So it becomes utterly impossible to monitor every hook and crook if you do not integrate your business with quality CRM software. With Real Estate Developer CRM you can supervise the most crucial metrics from the homepage itself. Whether it is about your deals in the pipeline stage, lead generation in the current month, or the productivity of your salespeople, you always gain real-time insights. Moreover, you can view a series of daily tasks in a streamlined manner. You can check the activity type, related deal, task owner, and its current stage as well. What's more, you get instant reminders if you have a task that is yet to be completed.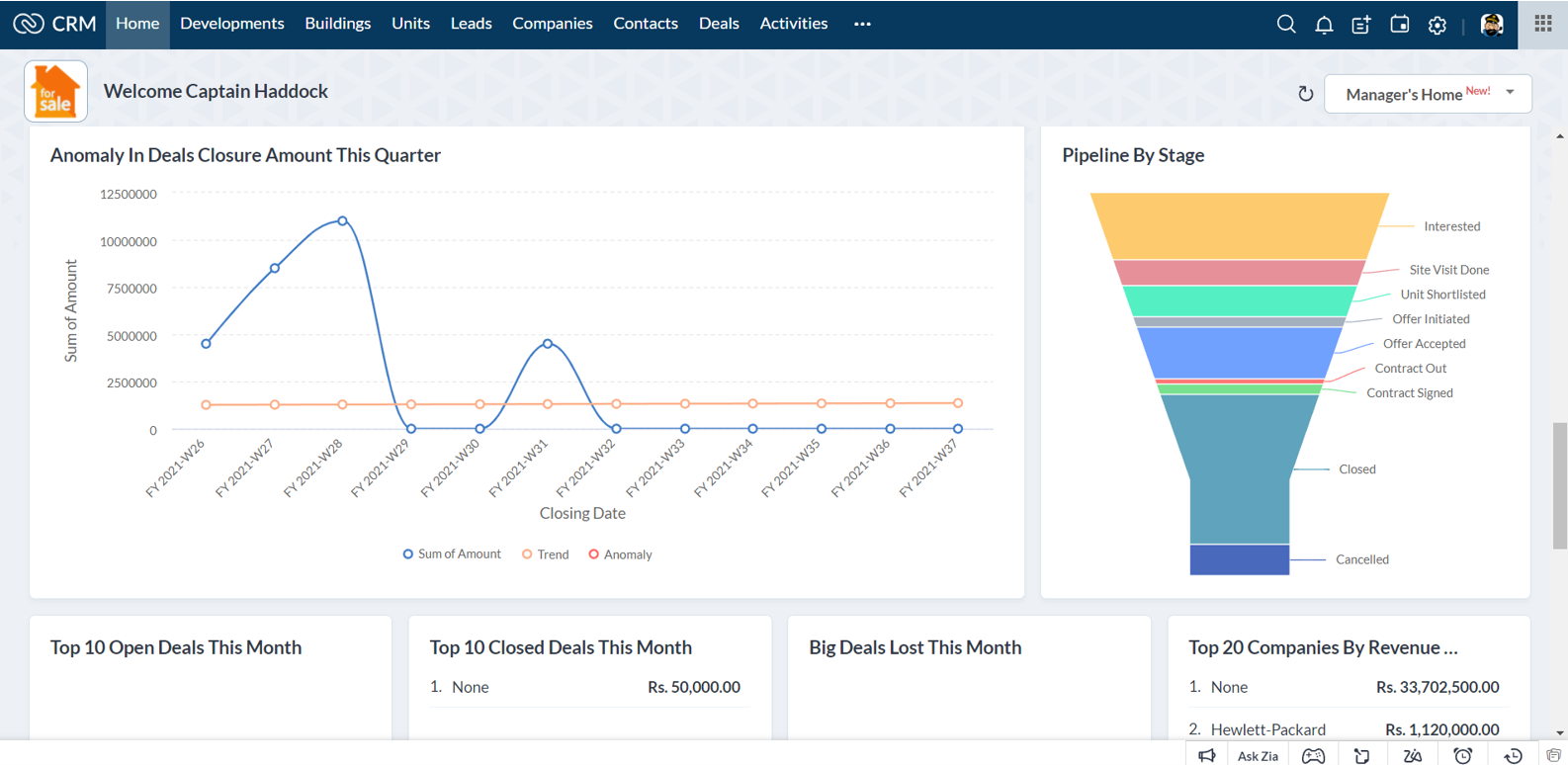 Capture Your Prospects With Real Estate Developer CRM
Of course, you must have several mediums to generate your business leads like websites, social media platforms, business cards, newspapers, email marketing, etc. However, we must remember that generating leads and capturing them is a bit different. Real Estate Developer CRM does it all when it comes to capturing leads seamlessly. For instance, if a potential buyer browses through your website, seems interested in your property, they can submit a 'contact details' form if you have it embedded on your website. The system readily creates a new lead record, housing all the acquired details, and even notifies your team. All these details are documented in a streamline (business card details, detailed information section, and related lists) so that you can evaluate their merits following the BANT parameters and convert them later.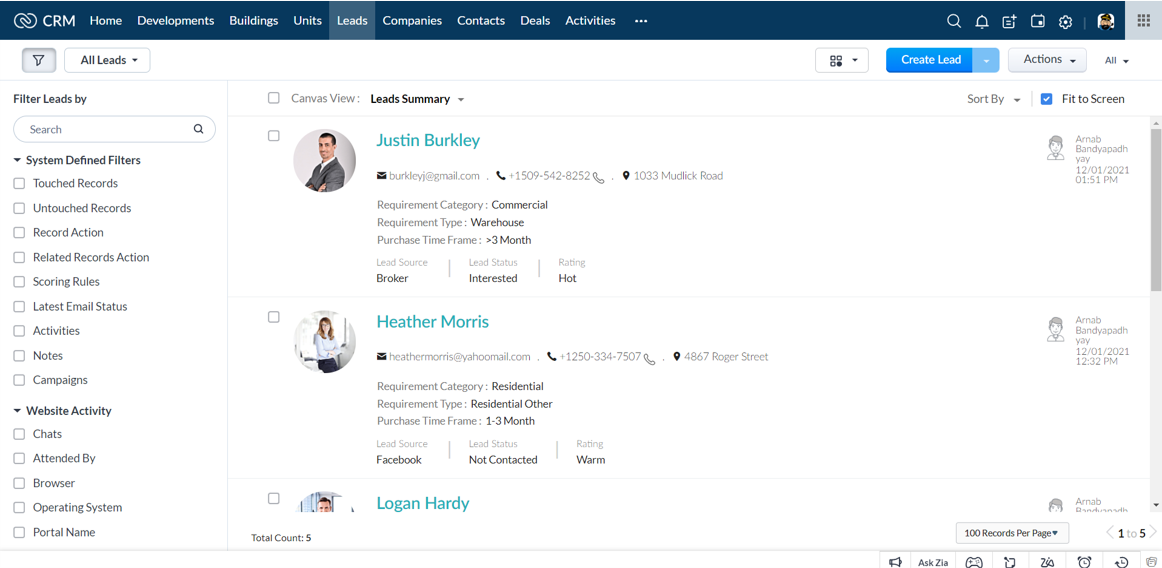 Organize, Allocate, And Nurture Your Leads
The moment you receive a lead inquiry, CRM for Real Estate Developers instantly notifies the entire team so that one of them takes it forward. You see, capturing numerous leads at one go is not the finishing line for you. You need to nurture the potential buyer to convert into a contact, company (in case of B2B opportunities), and a deal. To do that successfully, you need to have an organized workflow so that you can do the task yourself or delegate amongst your team members. You can create and allot multiple follow-up tasks, schedule meetings or calls for your teammates. You can also set reminders, pop-up notifications, sync with your calendar to set deadlines on their behalf. All you need is a one-click mention so that they get instant notifications. This way you can keep things organized, delegate your workload without even mentoring them personally.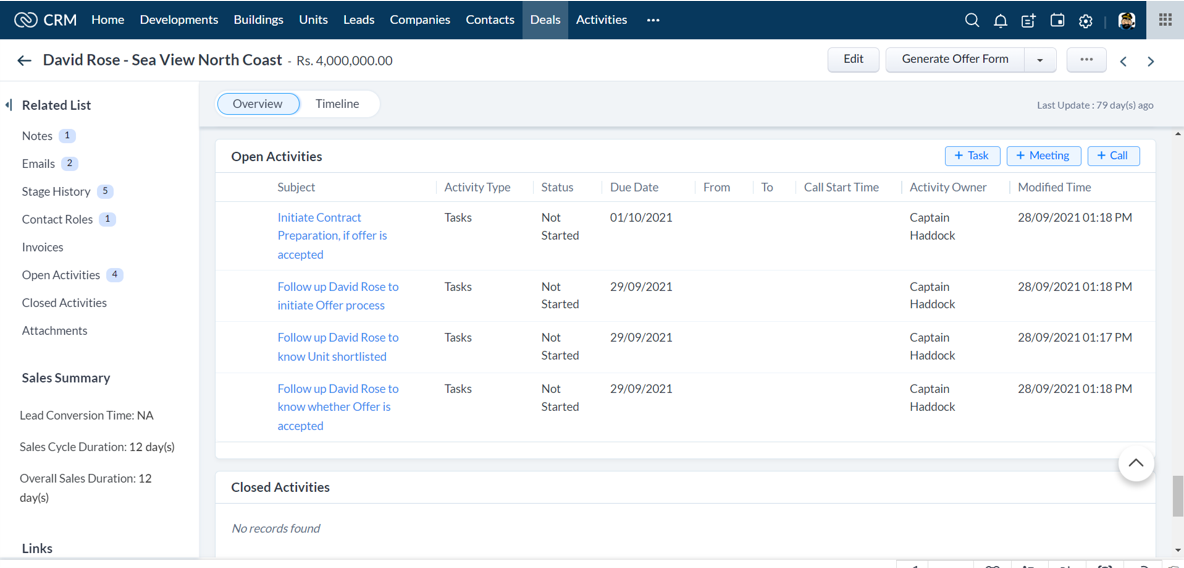 Prioritize And Close Your Deals Faster
We know that a mighty developer already knows how to multitask and work smart. Even if you're new to this field, Real Estate Developer CRM makes it super-easy for you to prioritize your leads and close more deals at a faster pace. Now, not all people who inquire about your projects will gradually turn into your customers. Therefore, you need to evaluate your leads' merits following the BANT parameters (Budget, Authority, Need, and Timeline), and prioritize them accordingly to win the deal.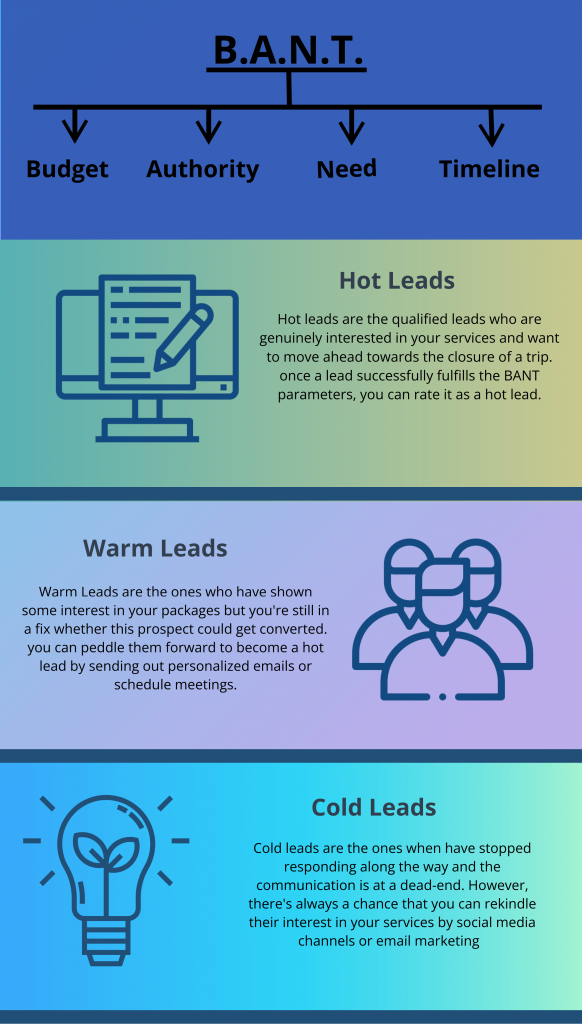 Build Strong Relationships With Your Customers
Customers are the ultimate key to your success. Building solid relationships with them and maintaining the same, has time and again proven to be extremely effective. Now we understand that you have a lot of customers to deal with, and managing them all simultaneously is almost exhausting. But with Real Estate Developer CRM, you are good to go. This effective CRM solution records all your customers' preferences seamlessly.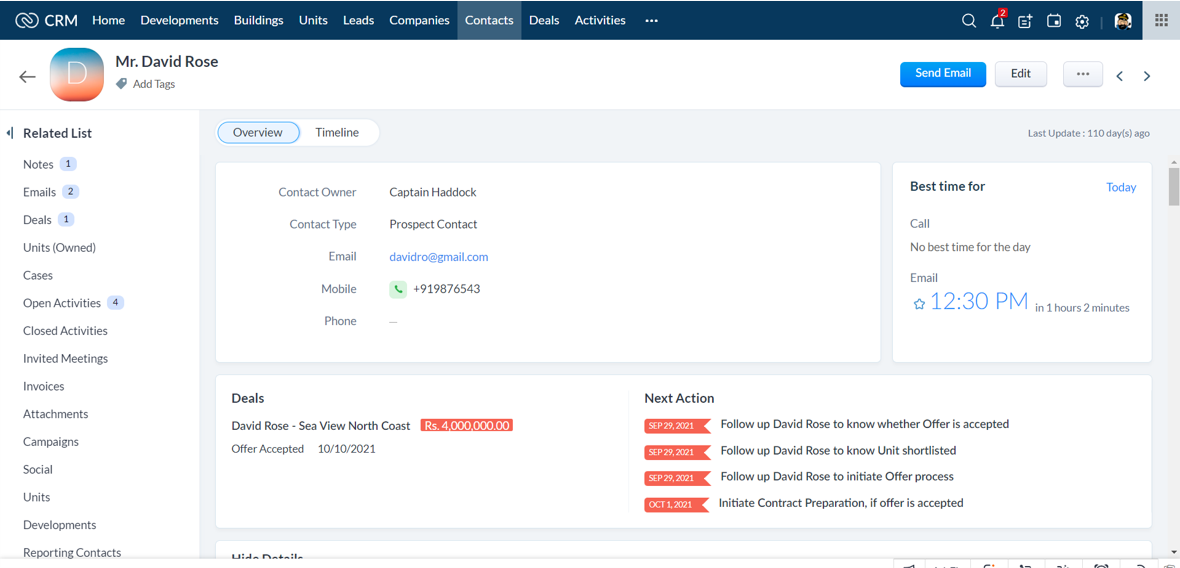 When you successfully convert a lead into a contact, company, and deal, your CRM automatically creates new entries under each respective module. It efficiently manages your customer databases and places related information inside the specific records. So suppose if you get inside a deal record, you can view the deal-related details. Even on the timeline page, you can see the previous actions, upcoming tasks, or probability chance so that you can resume the process. Such an automated holistic view for each of your clients saves tons of time and improves client communication.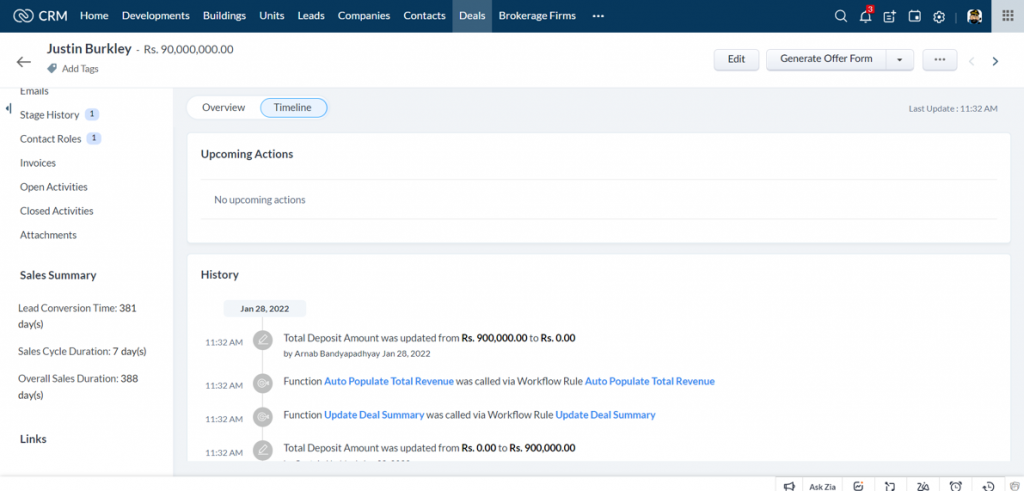 Assess Your Current Stage In The Deal
Once equipped with this CRM for Real Estate Developers, you can efficiently assess the current stage of the sales pipeline. Being a real estate developer, you have to deal with numerous customers along with their myriad preferences. However, you need to monitor them imperatively to excel in your service. This CRM solution comes with a ready-made pipeline that is timely auto-updated after the previous level completion. So you see, you don't even need to wonder what your next step will be as your CRM automatically takes you to the next stage. How cool is that!
Manage Your Offers With Real Estate Developer CRM
As a real estate professional, you already know that in most cases when you table an offer for your property, your customer puts forward a counter-proposal. And such a situation is not limited to one deal. You might have numerous clients in hand and innumerable buildings and units to tackle with. Therefore, it becomes utterly impossible to keep track of each deal. With Real Estate Developer CRM, you can keep a diligent tab on your offers. And the moment you finalize it, your CRM will automatically populate the property price in the overview section and update its current status. Later you can send it out to your customers via email, right from the system itself.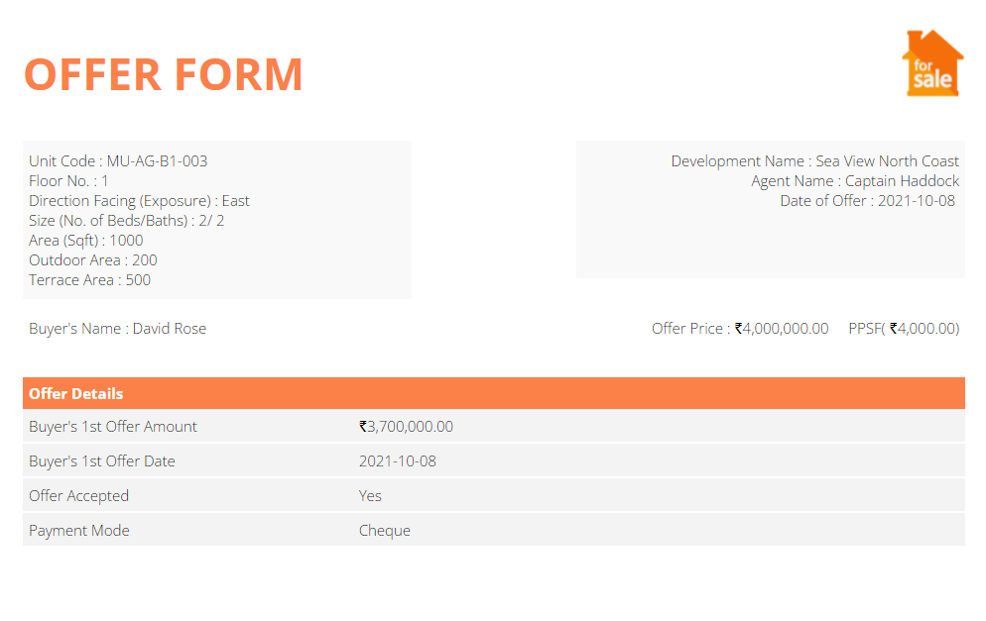 Generate Multiple Contracts With Real Estate Developer CRM
Worried about how to make multiple contracts at one go? Don't worry, Real Estate Developer CRM has got your back. It efficiently pulls out the relevant information from the deal record and merges it with a pre-defined contract template. As the sales process is relatively longer, the system even flags checklists while generating a contract to ensure whether the necessary details of your clients are available. So cool, right?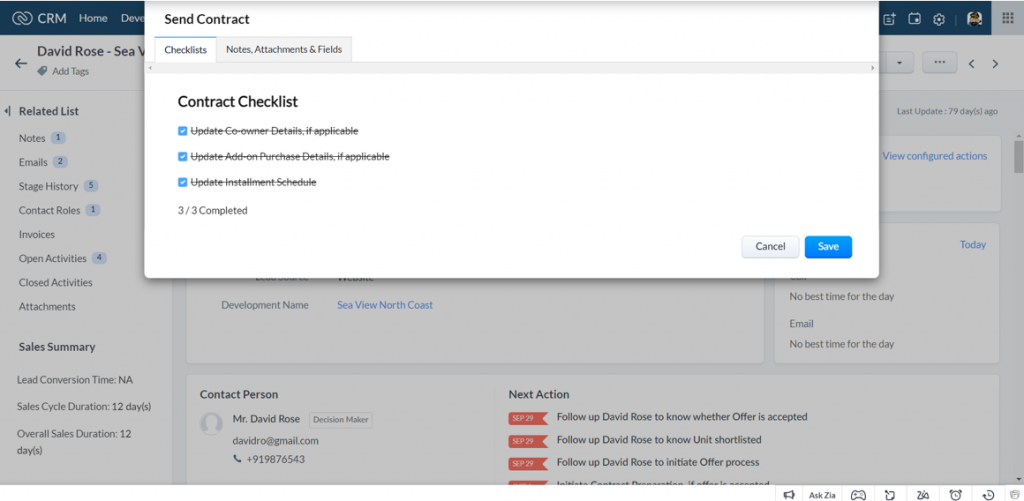 Increase Profitability With Third-Party Brokers
Being a developer, you might have innumerable buildings and units to your name. And a 'one-man-approach' is not a viable option for today. So you need to involve third-party brokerage agencies for your ultimate win. Hiring them can dramatically improve your sales rates. For example, if there's a potential buyer who is looking for a property in the Mumbai location, your brokers can recommend your project if it's available.
Now, we understand you already have too much on your plate, and managing your brokers is an added pressure. With this CRM for Real Estate Developers, you can efficiently record your brokers in separate profiles. In a specific record, you can document their information details and previous deals as well. This helps you detect the most efficient ones so that you can distribute your properties amongst them and increase your profitability.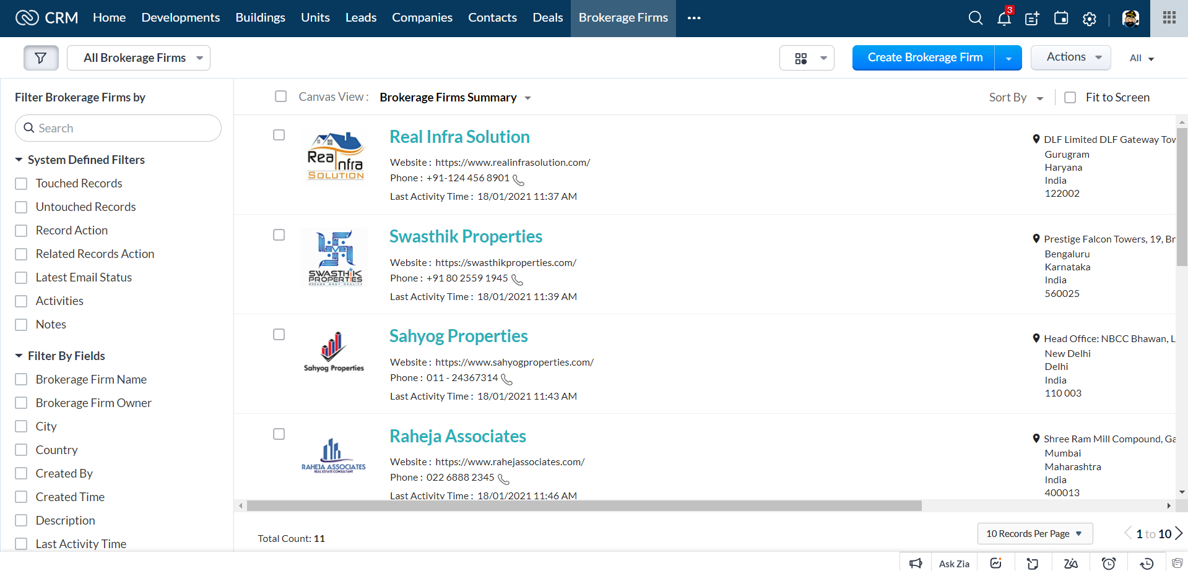 Actionable Insights With Real Estate Developer CRM
We have saved the best functionality for the last. Real Estate Developer CRM comes with the stacking plan report which is a visual representation of your buildings. It displays the availability status, floor number, the number of bedrooms and bathrooms, the area, and the price. So if you're going to pitch your properties to a client, you can click on the Stacking Plan button and a colorful window appears before you.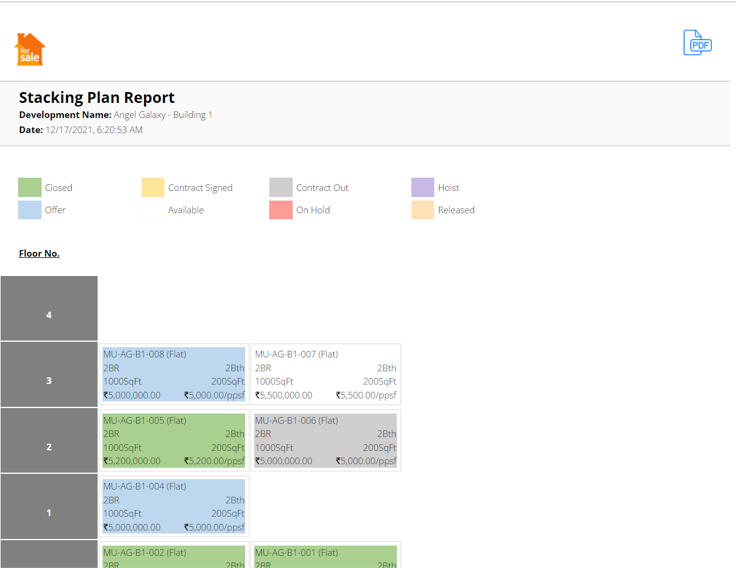 Other than this, our CRM for real estate developers comes complimentary with a series of reports and dashboards which help you comprehend your business growth in an aerial view. This dynamic duo can dramatically improve your sales rates when implemented correctly.
A typical report looks like this-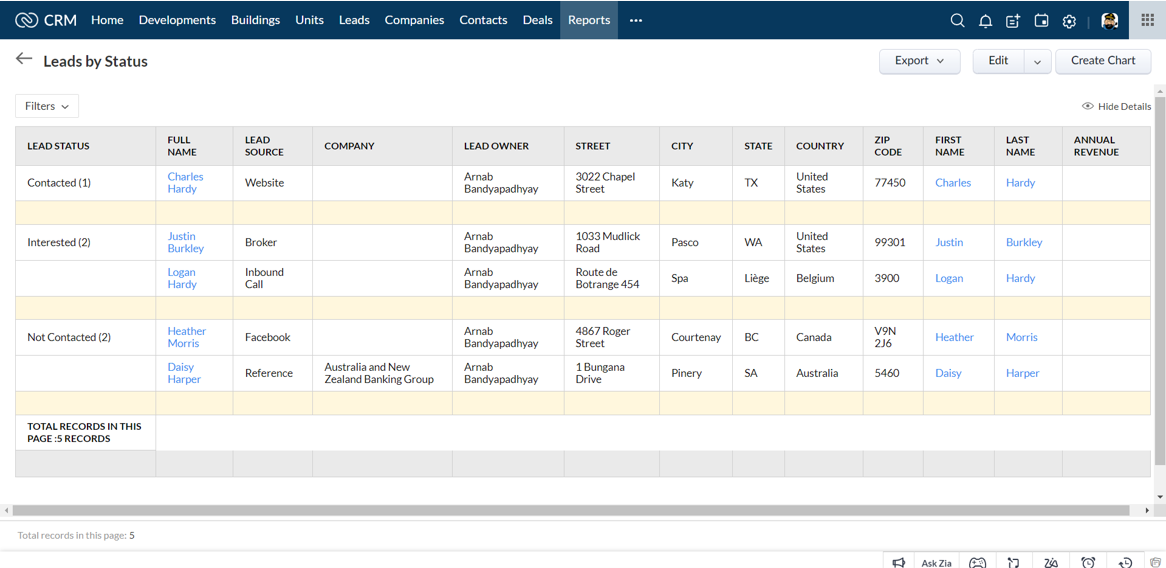 Time for a colorful dashboard-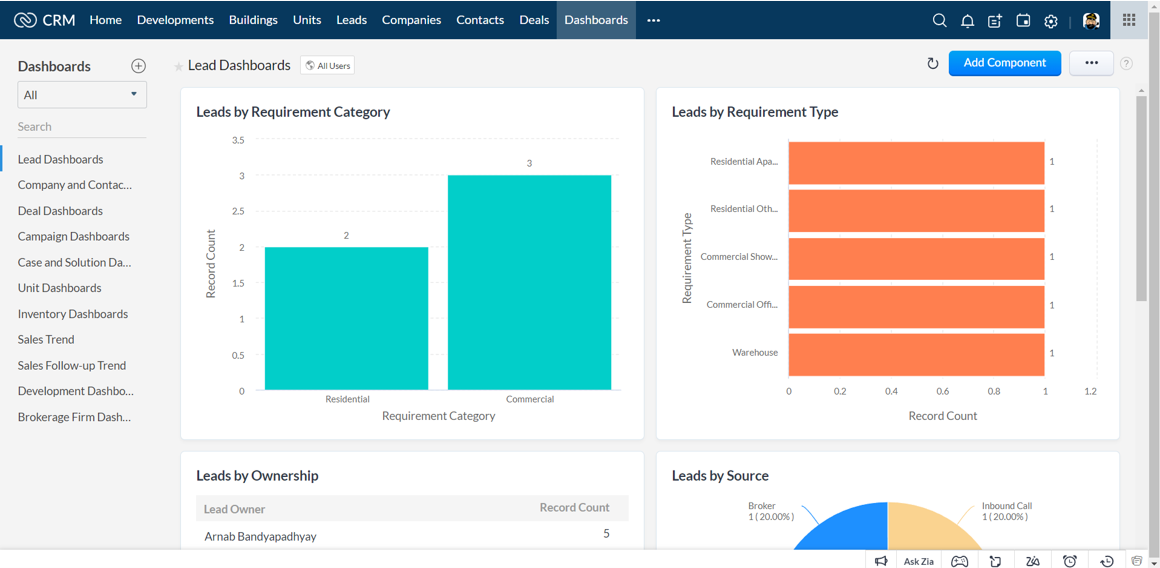 To wrap things up,
We know that a competent real estate developer like you is always in search of ways to grow your business. Boosting sales is the most effective strategy to achieve that goal. And what's more ideal than Real Estate Developer CRM for this purpose? It strengthens your strategies and runs them with 10x power. 
Click on this link and don't wait up. Good things are coming your way!