Use Real Estate CRM To Build Marketing Strategies For Your Business
Feb 14, 2022
This is an era of the virtual world. Here media marketing works as the ultimate strategy for building a strong business foundation. And when we speak of the virtual, of course, social media comes foremost in our minds. According to SearchEngine Journal, 4.55 billion people across the world use social media as a marketing medium. It is even 9.9% higher than last year. Certainly, it is the most cost-effective platform which lets us raise our brand awareness, drive maximum website traction, and expand our business at a comparatively faster pace.
Now the question arises, how can real estate agents build their marketing strategies? And how can Real Estate Agency CRM help them in boosting their efforts? Along with the plentiful flexible features that it comes with, our CRM solution plays a catalyst in building brand promotion strategies.
But first, let's understand why media marketing is important for real estate agencies?
The internet has undoubtedly become an integral part of our daily lives with the massive uprise of smartphones. That is why it has turned out to be an essential tool for brands for accomplishing a credible position. Statista Research Development reported that nearly 93% of businesspeople invest in social media as an effective marketing strategy.
Therefore, it becomes imperative to connect with your audience globally and catch their attention to land up meeting new customers. According to Realty Biz News, Facebook, Instagram, Twitter, LinkedIn, Trulia, Zillow are the top 5 sites for property research. You can share your vision about the real estate world, publish time-sensitive content including virtual tours of your properties, or talk about the neighborhood. And just like that, you'll set immense website traffic.
Promote Your Brand With Engaging Visuals
Visuals are the best way to genuinely engage with your audience and help potential customers. Social media platforms like Facebook, Instagram are ideal. Here, as a real estate professional, you can share the construction dynamics of numerous properties, share their geo-location, etc to keep it explanatory. Of course, buying a property is like buying an asset. So your customers need to match their preferences, and only then can they move forward with it. Other than social media, with Real Estate Agency CRM, you can also publish pictures of your properties on your website. Though this is an add-on service, it is highly recommended as it saves time and labor from both your and your clients' end.
Want to know how you can share your property images and related information keeping it all aesthetically pleasing for your audience? Use DocHipo. It comes along with a wide range of customizable pre-defined templates that are subtle enough to catch the eye. Whether it is a newly listed property, the price range, location, promotional offers, etc while creating an enduring impression. You can clearly deliver your message!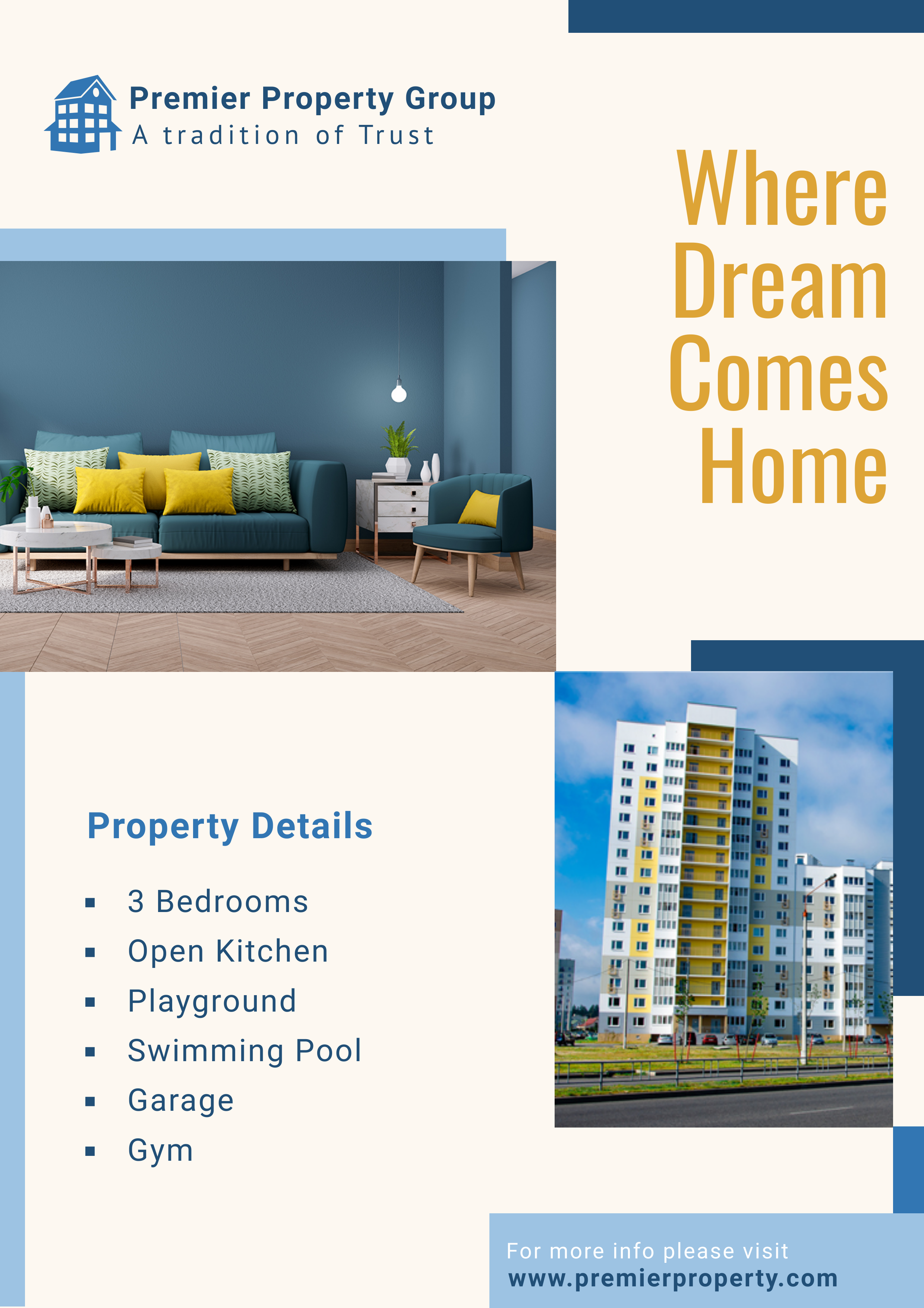 Interact With Your Audience Via Social Media
Social media demands you to be more interactive and communicative with your audience. Thus, the second mandatory step to associate with your audience is posting on your social feed consistently. You can strategically chalk out the frequency of your posts, improvise according to your audience involvement and act as a guide for your potential customers. So suppose, if you come across a lead who inquires about your properties, or approximate costs, you can quickly gather all the information, and get back to them. Listening to their inquiries, and reciprocating with properties that they might be interested in, ensures customer satisfaction and builds their loyalty. Real Estate CRM also documents the social profile links of your potential buyers so that you can easily reach out to them whenever you need them– how cool is that!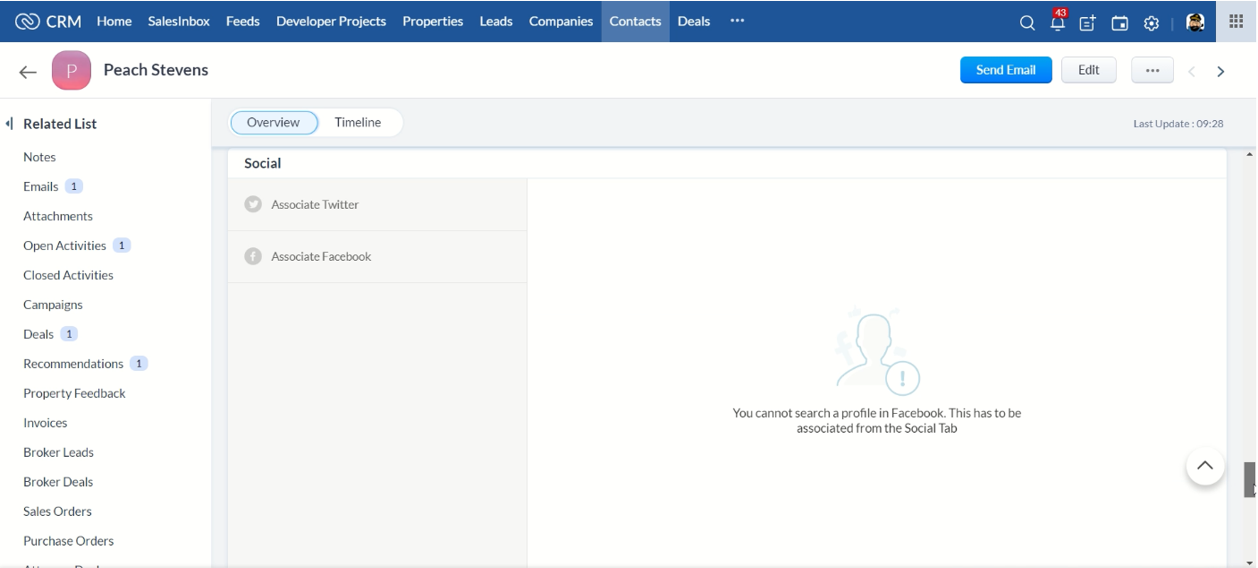 Quick tip- Property Recommendations With Real Estate CRM
Real Estate Agency CRM becomes extremely beneficial when there's a time crunch. Let's say you have a business lead who has inquired via social networks. With Real Estate CRM you can create a new lead entry, situate the acquired information in the record and trigger the 'property recommendation' button to see a complete list of matching properties. This feature saves you tons of your time and improves customer service.
Implement 'Social Listening'
Are you aware of the recent concept of 'social listening'? It helps you gather real-time insights and analyze customer data from different social media platforms to boost your marketing strategy. You get to know how they feel about your services, what they're looking for, and the emerging trends in the market. When you execute this strategy properly, you'll notice a substantial improvement in your business growth.
Target Your Audience With Email Marketing
Email marketing stands as one of the strongest tools of real estate marketing. It is an effective approach to connecting with the target audience. But to begin with, you need to establish the USP factor of your brand that makes you stand apart from the crowd. As you integrate with Real Estate CRM, you already have an upper hand in documenting your customers' preferences. You can make a list of your potential buyers and trigger email campaigns including properties that they might be interested in.
The best part is, you can get real-time insights as your CRM tool monitors every piece of information and records your clients' behavioral patterns. For instance, how many times your campaigns have been opened, the total number of likes and shares that your properties received, and so on. You can even schedule your campaign reports. Depending on these data analytics, you can adjust campaign frequency, make a clear list of prospects with greater engagement, and check your ROI rates.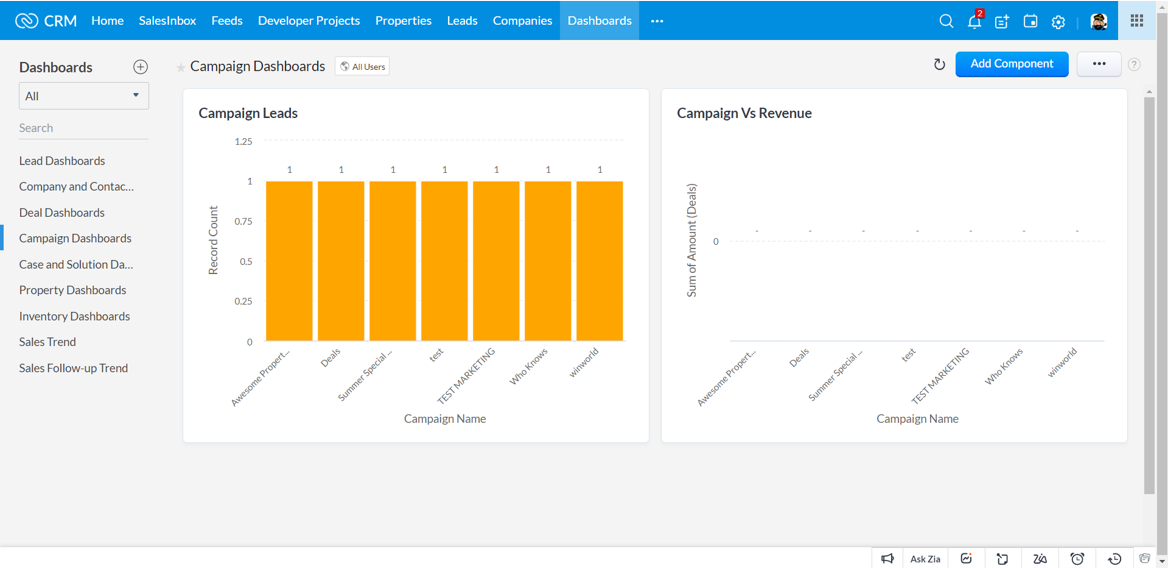 Reports And Dashboards
Real Estate Agency CRM comes along with a series of comprehensive reports and dashboards which help you track your overall business performance. These modules help you analyze whether your marketing strategies are working in your favor with adept efficiency. You get to know which platform has the most traction, throw a monthly comparison if you want so that you can improvise and innovate your marketing tactics.
To round things off,
You're already aware of the crazy competition in the real estate industry. As the market is starting to gear up, you need to carve out that special niche that makes your brand stand out. And what's more ideal than media marketing for spreading your word across the globe? It's a huge opportunity for you to generate quality business leads, connect globally, and expand your business.
Unquestionably, the main goal of marketing is to generate maximum leads and convert them into future opportunities. And this is where you need Real Estate Agency CRM by your side. Built on the award-winning Zoho platform, this software comes with abundant flexible features that help you in your business development. Click on this link for more information and grab this opportunity before it's too late!