An Actionable Guide To Value-Based Selling With Zoho Apps
Mar 8, 2023
The world has become more connected in this smart age. As a business person, no matter which industry you're involved in, you know your job is to sell your product. But that's not your only mission. Internet connectivity has broken geographical barriers and brought business prosperity, for sure. Still, on the other hand, you have to weigh the hundreds of options that your potential customers can have. This is why you must strategize value-based selling. It is about taking a consultative approach to sales and conveying the value of a product or service along the way. For applying such a strategy, you need to focus on persuading customers to purchase your product rather than advertising it.
What is Value-Based Selling?
It is an interesting strategy that helps your customers realize the value of your product so that they feel more connected. It benefits the customers throughout the entire sales process instead of being told about the features of the product. This approach helps you prioritize your customers first. As you understand what your audience needs, it will become easier to identify the value-based features and benefits to attract more quality leads.
Value-Based Selling V/S Value-Added Selling
These two strategies can be applied interchangeably but are relatively different concepts. In the value-added selling process, the sales rep attempts to provide the customers with the right value at every stage of the sales journey. On the contrary, value-based selling is a holistic approach that a salesperson takes to provide value to the customers.
How Do Zoho Apps Help In A Value-Based Selling Framework?
From the above discussion, it's clear that a value-based selling framework helps you boost your sales. Here are four critical elements in such a sales model and this is how Zoho applications effectively help you in this regard.
a. Introduce The USP
A Unique Selling Proposition or USP is the specific benefit of your product or service and makes it stand out from the market competition. Developing an informative website is the best method to highlight your USP for maximum traction. Your website should be designed aesthetically pleasing and informative enough to help the target audience navigate through your catalog of products. What your prospects are looking for is value. So to avoid maximum bounce rates, you must design your website thoughtfully, and make it intuitive, user-friendly, and frequently updated.
b. Conduct A Thorough Market Research
Conducting proper market research might just be the backbone of your product's success. You can strategize several methodologies to understand how your niche audience functions and grasp an in-depth understanding of their requirements. You can use Zoho Survey in this regard. It is an effective Zoho application that comes along with 25+ different types of survey questionnaires along with piping and skip logic with responsive design. You can instantly share these surveys with contacts on your email or social campaign list.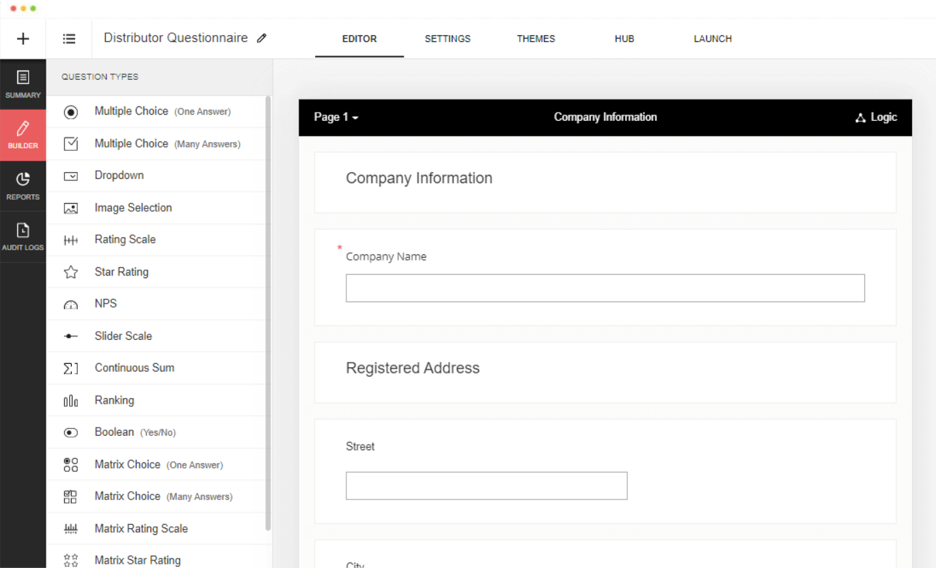 c. Focus On Teaching
Once you have your research results, you can articulate solutions to your customers' problems and impart that knowledge. For sales reps, it is undoubtedly a highly relevant skill to possess so that they can explain product benefits, offer alternative solutions and upsell or cross-sell products.
Use Zoho Social
Plus you have a virtual world for business. Leverage it to the fullest. You can feature educational content pieces on your website. Content can come in form of blogs, videos, e-books, whitepapers or case studies, and so on. These content pieces help you build brand awareness, a lasting connection with your clientele and educate them about your products. For this, you can use Zoho Social. It is a super-effective application that helps you schedule unlimited posts with an intuitive calendar. You can spread your content across time to ensure your feed is always updated. You can set multiple listening columns to help you stay tuned with all things relevant and respond to your audience.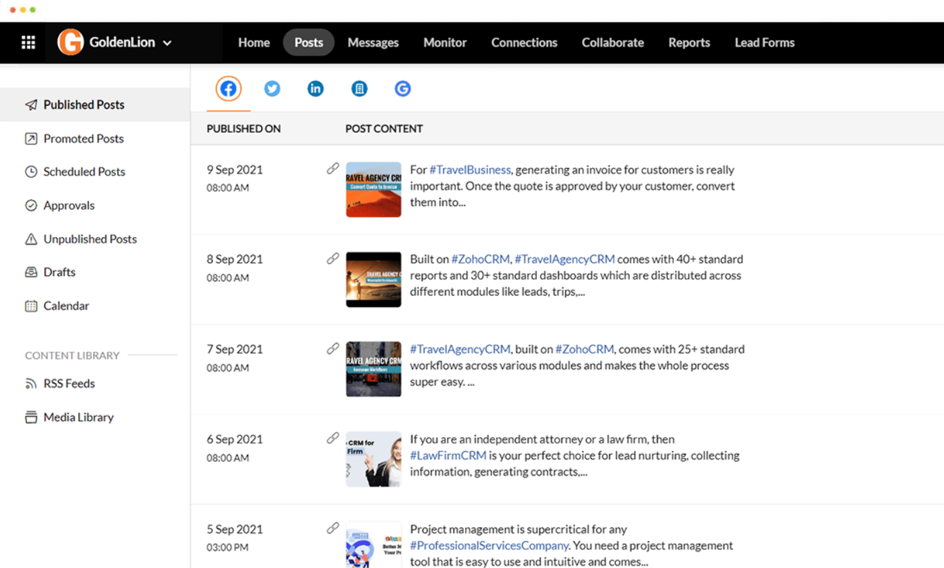 Implement Zoho Campaigns
For teaching your audience, you can even use Zoho Campaigns. As emails have always been one of the prime marketing strategies, you can extend an invite for your educational content or update your customers about your newly launched products. You can customize your emails with responsive designs and personalize your messages dynamically. The app also helps you set email drip series or autoresponders and trace your contact's purchasing journey.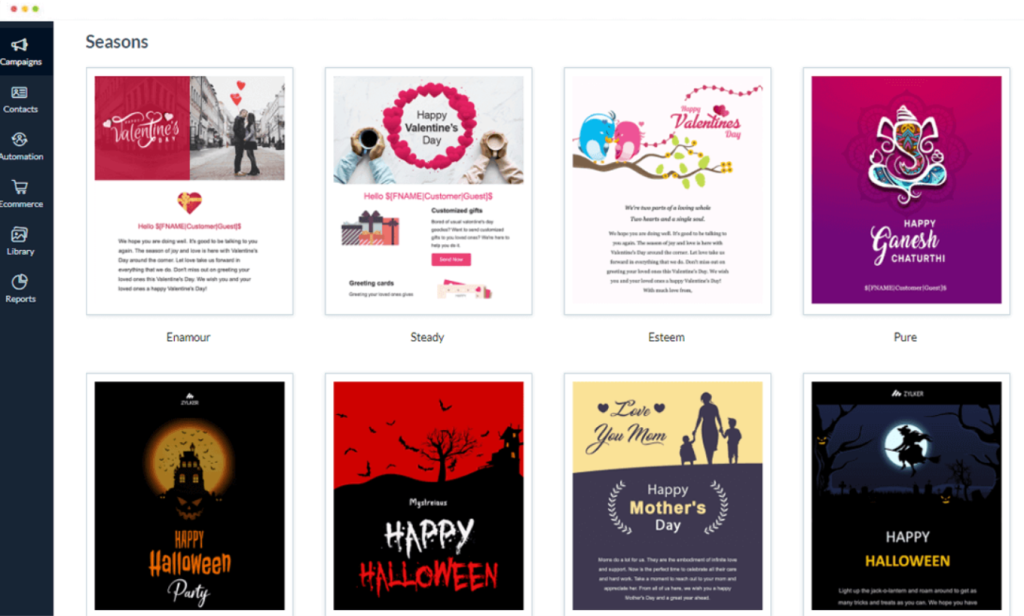 d. Use Testimonials
Testimonials are a surefire way to engage your prospects as social proof. As a business owner, it is obvious that you would want to highlight the best benefits of your products or advertise. But recommendations coming from your previous or existing customers establish trust with an unbiased voice. You need to be selective to feature your testimonials and showcase the best ones on your website. So you can use Zoho Survey in your post-sales interaction period to gain valuable insights and choose the best ones for your website testimonials.
Benefits Of Value-Based Selling And How Can Zoho CRM Help You Boost Them
a. Considering Customers' Needs
I am sure you are well aware of the customer-centric culture that modern businesses tend to foster. In such a sales approach, value-based selling also comes into play. Both these strategies are about considering your clients' needs. Each of your customers has unique requirements. An effective CRM application like Zoho CRM documents all these data in a streamline. Taking from the top, it effectively captures all your leads' information instantly when your marketing mediums such as websites or chatbots like Zoho SalesIQ generate them. All the captured information is streamlined for easy retrieval. It even helps you convert all the data about each customer in contact, company, and opportunity modules to present a 360-degree holistic vision of them.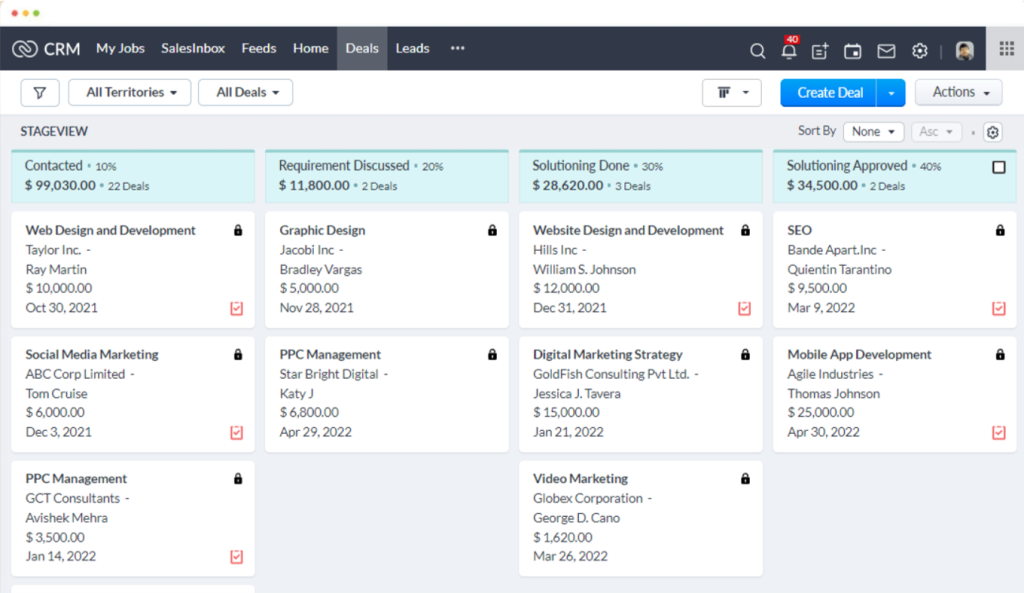 b. Guiding Your Customers Throughout The Sales Journey
Another effective method for value-based selling is guiding your customers throughout the entire sales journey. Personalization in a subtle sales pitch and guidance is a mighty trick to building long-lasting relationships with your customers. With Zoho CRM, you can build up a strategic communication flow and add distinct preferences for your customers in the system itself. As the head of the organization, you can create and assign several follow-up tasks for your sales reps on the CRM intuitive calendar. So that they get timely reminders of their task deadlines. You can even monitor the progress of these activities from the homepage and thus, the chances of slipping through the cracks lessen.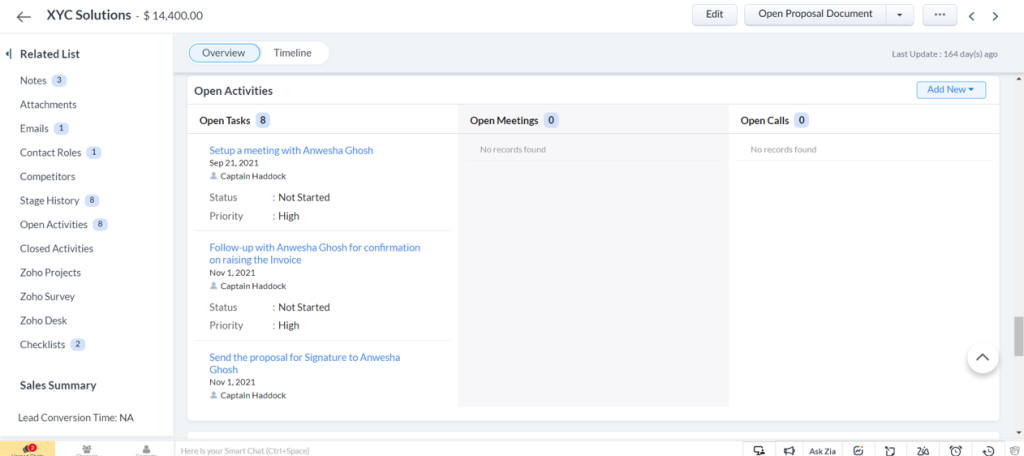 The best part of all is the sales pipeline. The system updates itself after each stage completion so that you can thoroughly nurture your clients throughout the entirety of their purchase journey.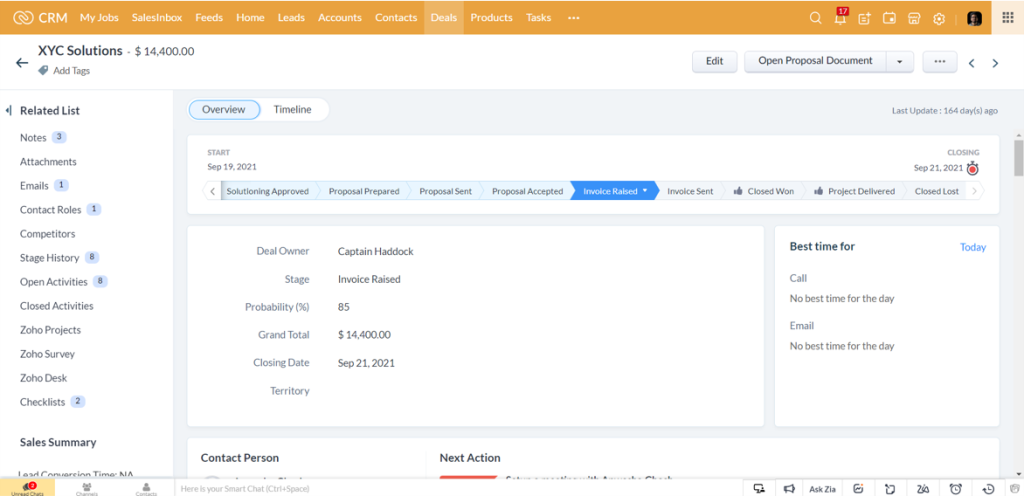 c. Fostering A Buyer-Seller Relationship
Adding value helps you build lasting and beneficial partnerships with your clients. Such an approach benefits both the buyer and seller parties and with Zoho CRM in place, it becomes even smoother. You can create an adaptive, customized experience as per your buyers' preferences. The CRM helps you build open communication and collaborate with third-party integrated applications to better manage your relationships. It helps you build trust and loyalty as you address their problems and offer them a unique solution.
d. Business Intelligence
Another major advantage of implementing this CRM is the super-comprehensive reports and dashboards. This CRM not only comes with a home page for critical dashboards but also several groups of standard reports and dashboards for your easy scrutinization. These are more detailed in structure and are updated with real-time information. For instance, let's say you have a dashboard on display and you need more information about it. Now if you click on it, the solution directly takes you to the related report. As simple as that!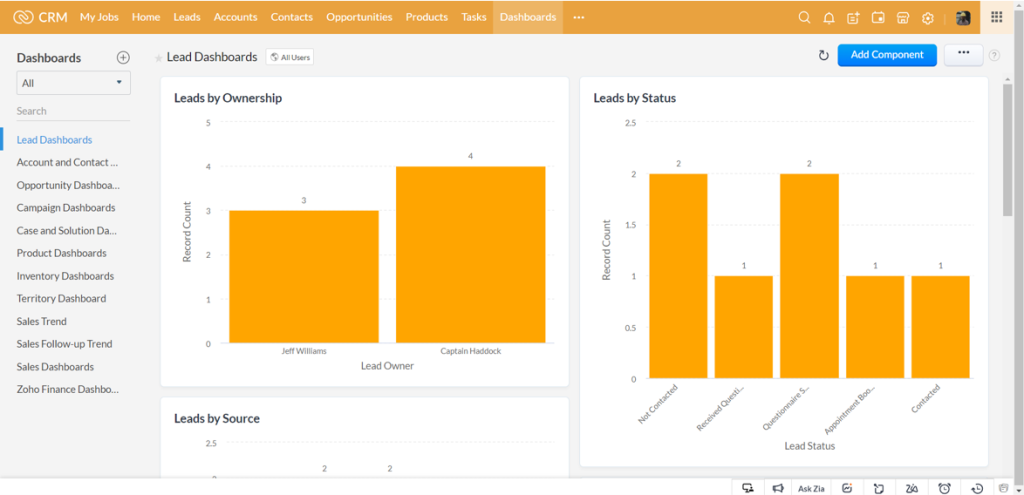 Bottomline,
In such a competitive business world, value-based selling can be a marked strategy that fetches you greater profits and brand credibility while creating solid relationships with your customers. This article was all about the major tips which you can use for success. Conducting proper market research, bringing out solutions in content forms for your audience, and asking value-based questions from prospects and existing customers can work wonders. With the right set of Zoho applications in place you can leverage all these tactics to their fullest potential. Want to know more about them? Head here for a free 90-minute no-obligation consultation with our experts!