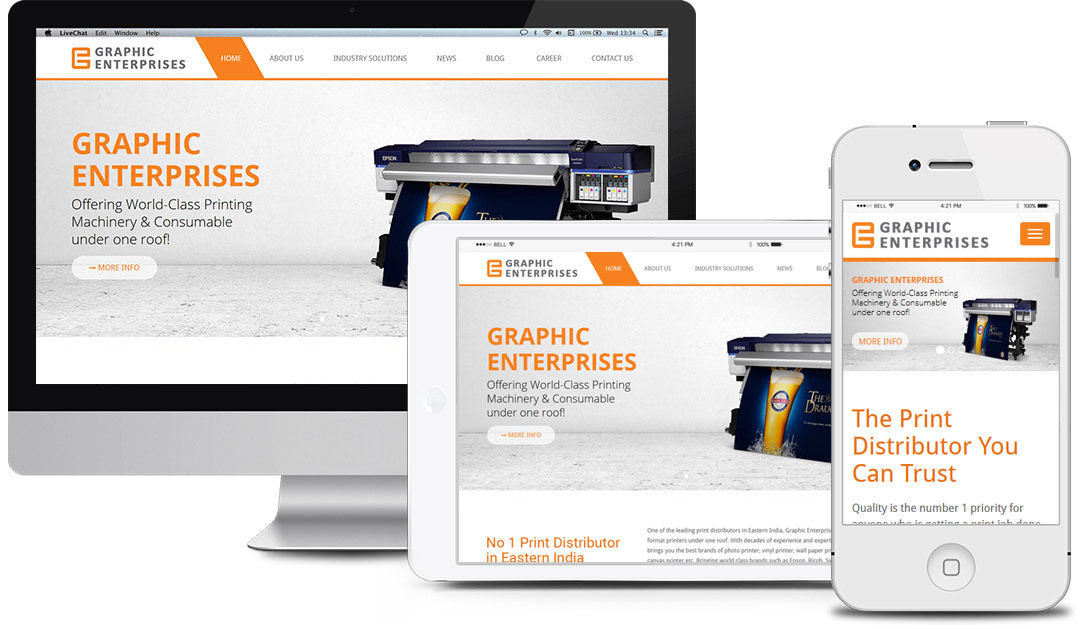 Graphic Enterprises
Leading Print Distributor of Eastern India
Despite being the leading print distributor of Eastern India, Graphic Enterprises had a completely out-dated website. The website was not optimized for mobile users and had quite a few blank pages. Moreover, the content of the website was not doing much to portray Graphic Enterprises as a market leader.
During the initial discussion, it was clear that the company was looking at creating a feature rich website that'll bring in more leads.
Thus, our experts created a chic website with responsive design. The website is fully dynamic and can be updated on regular basis through a robust content management system. To give a boost to the SEO efforts, each page of the website contains relevant meta tags, meta descriptions, headlines etc. The search engine optimized content is created to further help the website rank.
So, like Graphic Enterprises, if you also feel that your website is not capturing enough leads, then it is time to take a closer look at it. Click the below option, and request a no-obligation website review now!
Sorry, no posts matched your criteria.
TRUSTED BY COMPAINES IN 30+ COUNTRIES