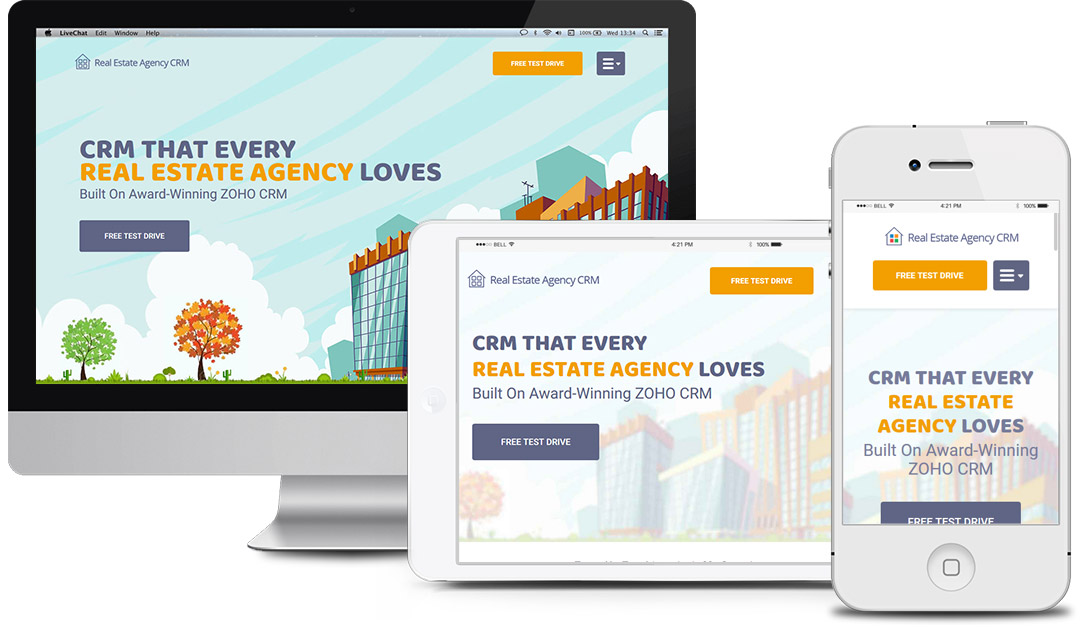 Real Estate Agency CRM
Customized CRM Solutions for Real Estate Agencies
As the name suggests, Real Estate Agency CRM offers customized CRM solutions to Real Estate Agencies around the world. The business was looking at creating a beautiful website with amazing user experience.
Real Estate Agency CRM wanted a website that will host several tutorial videos for the benefit of their existing customers and give out enough information to capture new leads.
Keeping in mind these requirements, our experts built a responsive website that features a beautiful design and user-friendly interface. The website contact form is integrated with their CRM system to ensure smooth lead capturing.
If you too are looking at increasing your website conversion rate and want to know how you can improve, opt-in for a no-obligation website review now!
I have just migrated to GoldenLion's Real Estate CRM which is built on the Zoho CRM.
I am very impressed with the GoldenLion Team and their commitment to customize their Real Estate CRM to work perfectly in line with my process and to get me up an running as quickly and seamlessly as possible.
I now have a 360 degree view of my contacts, properties and related interactions. The saving in time and increase in my productivity will give me a fantastic ROI on my investment with GoldenLion.
I now have a cost effective platform to scale my business to its optimal level.
Guy de la Porte,
Principal, Airport Property
Great communication. CRM system came out as requested. Will come back for future additional work. Thanks!
Dwaine Clarke,
President, GCT Commercial Real Estate
Perfectly customized Zoho CRM to suit our Real Estate use-case. Great job by GoldenLion team installing and helping us use it the right way. Thanks a lot, GoldenLion!
Ravi Duddukuru,
CEO, PORTIQO Tech Private Limited
TRUSTED BY COMPAINES IN 30+ COUNTRIES