Tips To Engage And Maintain Relationships With B2B Travel Clients
Apr 12, 2023
Irrespective of what industry you're involved in, your customer base is your biggest asset. A 2018 report by TrustRadius showed that buyers are looking for more in their business relationships. They want more listening, partnership, and engagement. The travel industry is no exception. Considering the fact that the industry has a humongous impact on the world economy, the ongoing trend is interaction with B2B customers to generate big revenues.
Corporate or B2B customers contribute a significant part of businesses. A nurtured B2B client base can increase brand awareness, loyalty, sales, and revenue. So to thrive in any corporate sector, you must get your marketing and communications done right just as much when you convert the lead and close-win it. So you see all the steps right from the beginning till the end of the sales process need your undisputed attention.
As travel agents, you are quite aware of the commonly practiced lead generation and sales activities. While most travel companies still rely on outbound techniques including cold calling or sending messages straight for audience engagement. The marketing and sales strategy domain as a whole has expanded its belt as the behavior of potential customers has changed. Here the new methods are applied. Read up, folks!
Table of Contents
Market Research
When you are getting into business, you need to know your clientele – what do your customers want and how can your services benefit them? For that, you need a thorough market analysis. You get an in-depth understanding of your customers, and their requirements and also analyze what your competitors offer. Such an extensive analysis and research will help you understand potential risks, and how to avoid or manage them with more informed decisions. You can use effective tools like Zoho Survey to conduct your research. It comes along with 25+ different questionnaire templates including skip logic, and piping. With these customized surveys, you can understand your prospective B2B customer base. When you are backed up with extensive market research, your business tends to grow 10 times more than other businesses that don't.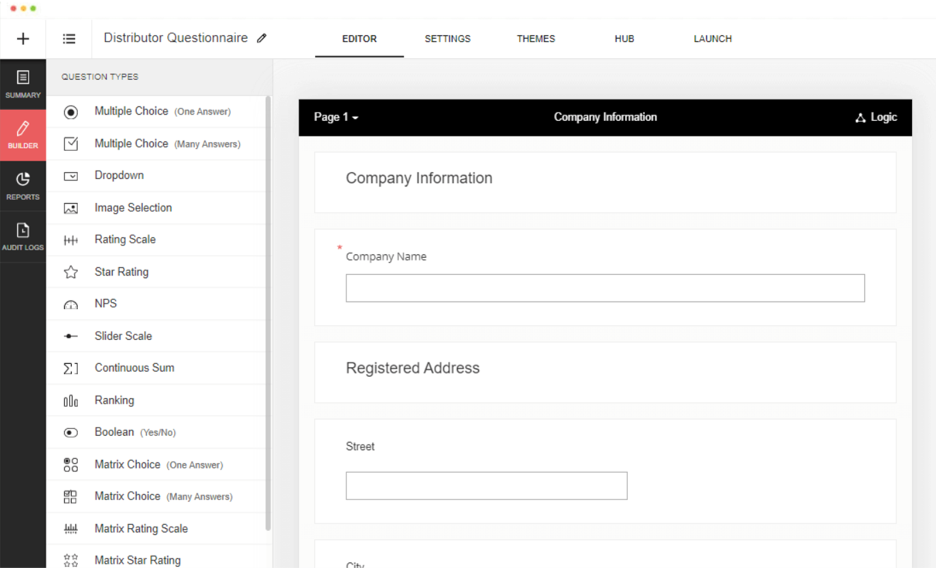 Niche Driven Strategy
When you're done with your market research, you might have already marked out a niche audience who can benefit from your business. Hence, a niche-driven strategy for your targeted B2B customers can help you network more effectively.
As you scope out your competitors in the market and set a Unique Selling Proposition (USP) you can craft a story about it, on your website. Think about it, the travel industry is a trillion-dollar industry. The fastest-growing travel companies are experts in tackling targeted niche audiences. Underlining the niche makes it easier for marketing as you can develop thought leadership, define your services. This is your chance to stand apart from the competition.
High-Performance Website
Your potential clients will never be able to know you or about your services, if you are not backed up with a high-performance website. Websites are the virtual front doors for your business. They have much more potential than being a digital placard for your customers. If you want to raise significant brand awareness, you must have strong online visibility. Your website is one of the strongest mediums for that. Reports show that more than 80% of prospective customers check websites to know about the business before interaction. Therefore, through websites, you can demonstrate your thought leadership and expertise to attract your B2B customers. You must create a mobile-responsive design that can make your website accessible on any device with a browser and make a refined customer experience.
You can implement an effective chatbox like Zoho SalesIQ which you can easily build up with canned questions and answers to capture leads. It makes your website interactive and maximizes your digital presence.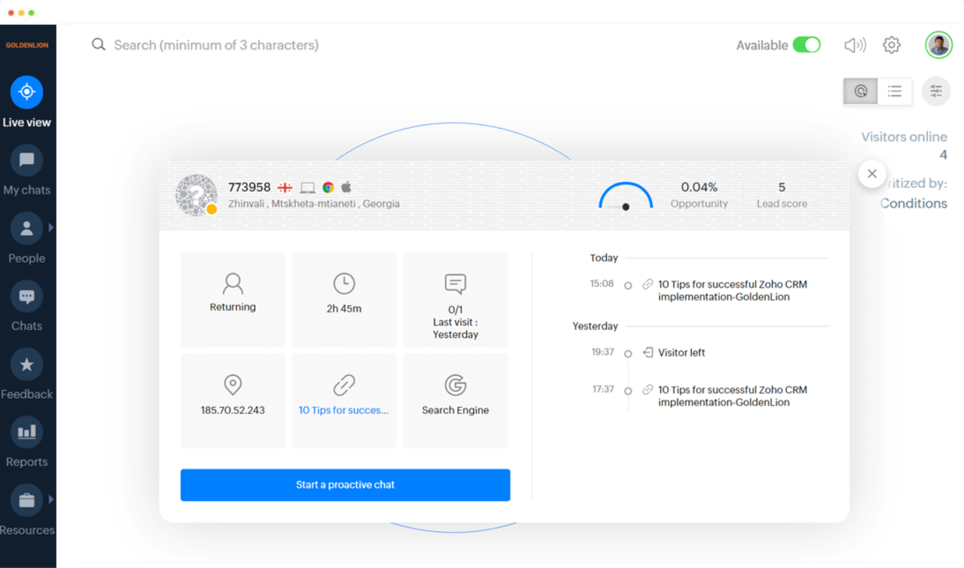 SEO-Friendly Website
Want a steady stream of B2B clients? Yes. But you need to reach them first. You must ensure that your website is visible on the initial pages of Google and that is why you need an SEO-friendly website. Let's say, a prospect is looking for a business tour in Mumbai and types "corporate trip in Mumbai". If you have the SEO keywords inserted on the website, you can appear in the results (after the sponsored ads).
SEO metrics might sound like a complicated domain. It is easier to understand when you categorize them into two parts On-site SEO and Off-site SEO. The former one helps you communicate and enhance the online reach of your website. The latter helps the travel website increase the travel brand authority and is widely recognized as a leader in their specific domain.
Maintain Relationships With Travel Agency CRM
Reaching your B2B clients through different marketing strategies is mandatory but that does not include them doing business with you. Today, the customer-centric approach is the buzz phrase that people are talking about. Travel Agency CRM is the ideal industry-tailored solution in this regard.
Starting from the lead capture capability, this effective CRM software readily streamlines all your prospects' information in separate lead records. It auto-fills the documented information in separate contact, account, and trip records when you convert the lead, in a single click. You can create and assign different follow-up activities and schedule them on the CRM calendar so that you can build a solid, reliable yet strategic communication flow with your clients. Most importantly, a ready-made yet customizable sales pipeline comes complementary with it, which covers all the action points you can require. Additionally, the pipeline updates itself with real-time information so you can always stay attuned to the opportunity. Now while these were only a few of the most crucial features of this CRM, there's so much more to know.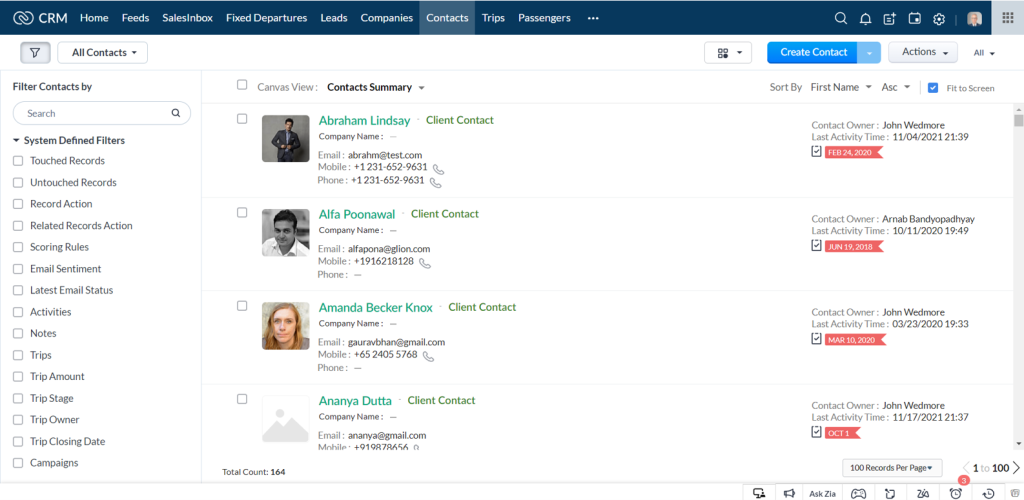 In last words,
Marketing strategies evolve with time. You cannot stand still and be comfortable as there is always scope for change. While these tactics will help you reach your maximum B2B leads for your travel industry, you can rely on Travel Agency CRM to help you close-win maximum trips and repeat business with them.
Want to know how well the process works, check out this video down below!
For more information, click on this link!