Zoho One for Professional Services: Everything that You Need to Run Your Professional Services Company
Sep 1, 2020
What does a client look for in a Professional Services Company?
The company's credibility to provide a seamless service and the company's knowledge of the niche.
The business of providing professional services to another business requires a flawless work process, which involves various stages. Discrepancy in any of these stages can lead to critical mistakes, tarnishing the company's credibility and reputation.
Hence, to avoid such mistakes and to enable your customers with a spectacular service-experience you need to implement a system that will ensure a smooth uninterrupted work process. To achieve that optimum level of work and performance you must choose Zoho One.
In this article, I will elaborate on the different work processes that constitute a professional services company. Following this, I will also explain why and how Zoho One is the best choice to ensure a systematic, smooth, and effortless multi-layered work process.
But, first…
What is a Professional Services Company?
A Professional Services Company is all about providing specialized services to the clients. These companies are based on several specialized occupations and try to cater to businesses of all kinds. They are experts in their fields and provide the best solutions related to their niche. Hence, their knowledge and skills are in high demand and the most trusted.
This unique yet intriguing industry is thriving. It is predicted that the professional services market is supposed to reach an approximate amount of $8,082.4 billion by 2022. I mentioned approximate because the sources suggest that it has the potential to cross that number as well.
What Sets You Apart
Any Professional Services Company has several distinct features that make them stand apart. Let me elaborate:
B2B Business Model:

Most Professional Services Companies operate in a business to business model. Hence you are offering your services to other businesses and aim to provide the best solutions to their specific use cases. Solutions don't come in a day, which makes your company committed to that business, establishing a constant rapport with them.
Relatively Longer Sales Cycle with Multiple Touch-Points:

In most cases, from the point your services are noticed by a business till it has been purchased, you have to coordinate and meet several times with your prospects. For instance, when you send a plan to your client (business), this plan is observed and discussed between different team members of your prospect company. The evaluation cycle continues until your prospect company is totally satisfied with the plan and asks for a proposal. Often it is a relatively long process where you have to create that "wow" experience for your prospect.
Project Management is of Absolute Importance:

After completing the sales and delivering your services, it is crucial for you to efficiently manage the project. Mismanagement of the project can lead to several repercussions, which will not be ideal for your company. Such as, you might miss the deadline; even worse, you might lose your hard-earned reputation. So systematic and proper management of the project is the most critical aspect for establishing a good image. Remember, in a professional services company, the journey never stops after the closure of the sales, it is just the beginning.
Post Delivery Support:

As I mentioned earlier, your journey with your client has begun and continues post-delivery. This is really important as providing constant support to your clients, post-delivery, enables a stronger relationship and repeat orders. Hence, providing amazing support is crucial to ensure your clients can fully utilize your services.
Unique Sales Opportunity:

In a professional services company, every project is different. Although the project type might be the same, the requirements will almost always differ. So, whether your customer wants to build a website or implement a CRM system, every new requirement will invite different and varied sales opportunities.
Detailed Proposals:

For a professional services company it is not enough to just send a simple quotation to your prospects. You need to table a detailed proposal that'll possibly contain your scope of work, timeline, and minute details of the project.
Hourly Billing:

Most professional services companies work on an hourly model. So the financial bills are based on the hours that the project implementation will require. Hence, there is always a probability for the total cost to fluctuate, depending on the time consumed. To keep track of the bills and the amount generated, having a proper time-sheet management is super crucial. Even more because, you also have to provide details to your clients of the hours used by you (or your team) on developing the required project.
In my experience, most professional services companies use 5-7 tools to manage their entire business process. If you too are in a similar situation, then the good news is, with Zoho One you can manage all these under one log-in.
In the next section let me tell you how…
How to Use Zoho One to Streamline Your Work Processes
For every professional services company, sales, and the entire cycle around sales play a very well-defined role. It goes through different stages, from presales, and delivery to post-delivery.
With Zoho One, you will get one platform to manage all these processes. Zoho One has 40 + applications that can be used to effectively manage various work stages.
What is more exciting than having different applications stitched to the main system, to give you an integrated solution?
This makes your job simple and gives you a 'wow' moment every single time you close a deal.
So, let's unravel the exciting process together and see how Zoho One can be used for each of these levers!
Presales
The process of pre-sales starts with lead capturing. Different clients will express their interest through various gateways. Popularly, leads are captured through inquiries sent via the website forms or the ever-friendly chatbots.
1.
Lead Capturing

:

So, to check my leads I logged into the Zoho CRM system.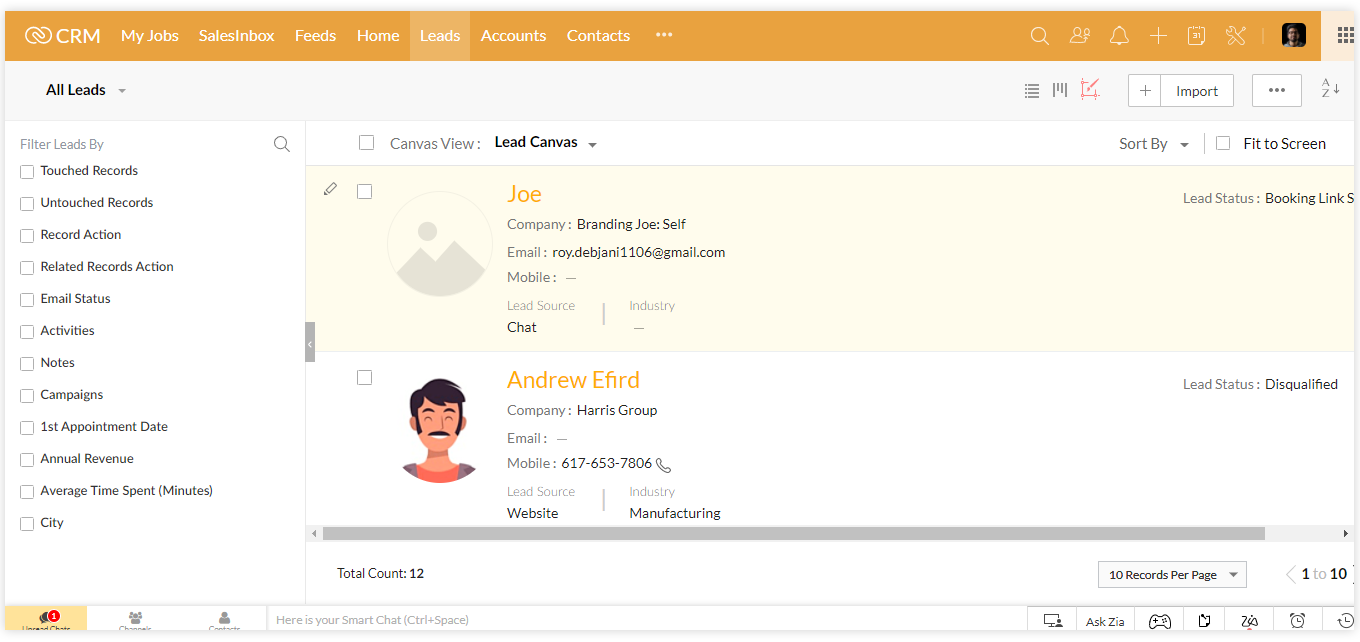 After clicking the 'leads' option, I can see the list of leads displayed in the system. So, I select the recent lead named 'Joe', who seems interested in the services that we have to offer.
Joe has a company called, 'Branding Joe: Self', and she is looking for a service related to website development. So, we sent her an appointment link to discuss her requirements.
Now to book an appointment, the system automatically switches to Zoho Bookings, which is integrated with CRM. With this automation your response time increases and saves man-hour.
Once Joe is "Interested" and you mark it so in the Lead Status, the CRM automatically qualifies her and takes her further in the sales cycle. Since professional services companies deal with a B2B scenario, so the system will create an Account (the business house you are dealing with), Contact (the person representing the business house), and Deal (the sales opportunity originating with the inquiry).
2.
Lead Nurturing and Appointment Management

:

Once the lead is qualified, then the next step of pre-sales is lead nurturing. Here the communication is taken to an advanced level, where the solutions are elaborated and perfected till the prospect is happy with it.

To conduct the meetings, this system directly uses another platform called Zoho Meetings, where you can interact with your clients. Interestingly, with this system, you can manage all appointments and will also get reminders.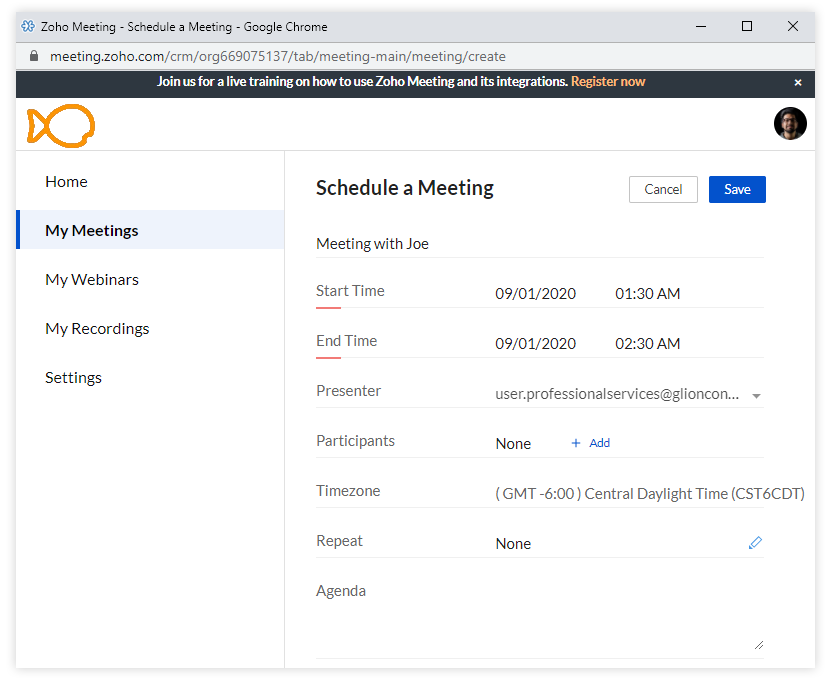 Once the sales cycle starts, the CRM system can be set to prompt you about your next action. This blueprinting feature guides you to your next stage, so you don't miss out on anything. While moving ahead, you are also given the option to keep notes.


Having a relatively long sales cycle in a B2B scenario, it is extremely important to keep notes on every touch-points. The notes will enable you to remember and keep track of the sales-stages that you are in with your different clients. With this kind of a customized CRM system, nothing falls through the crack. Also, this platform centralizes all the communication systematically, which helps you to evaluate and monitor the progress.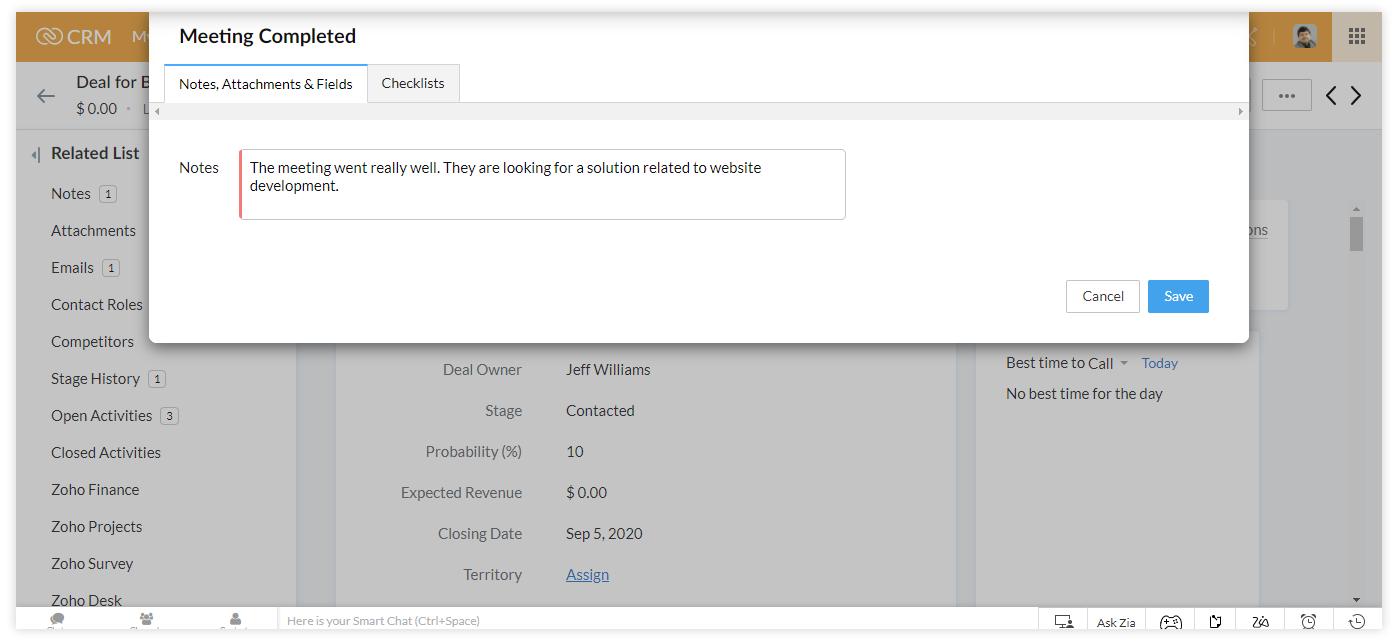 With the constant prompts from the system, along with the notes jotted down after the completion of each step, will make sure that nothing falls through the cracks.
3.
Sales Funnel Management

:

At that same time, you also have to manage the sales funnel by keeping track of the deal stages. In Zoho CRM, you can get details charted and graphed to constantly keep you updated about your leads.

4.
Generating Proposals

:

After your clients approve your solution then you have to draft the proposal. For that, you can use the Zoho Writer.

Whenever you have to draft a proposal, it takes a lot of time and labor. You have to put in the necessary information, details and so on. But, with Zoho Writer, the proposal is automatically drafted, quickly and easily, incorporating all the necessary information.

With just one click, the Zoho Writer, stitched with the CRM, collects all the data from the record level and automatically generates a detailed proposal.

Trust me, when you experience this, you will also bubble over with excitement just like we do every single time!
5.
Invoice

:

When the proposal is accepted, an invoice is raised and sent to the client. The invoice can also be automatically generated via Zoho Books, integrated in the system. Hence you can directly view the invoice from the CRM console itself.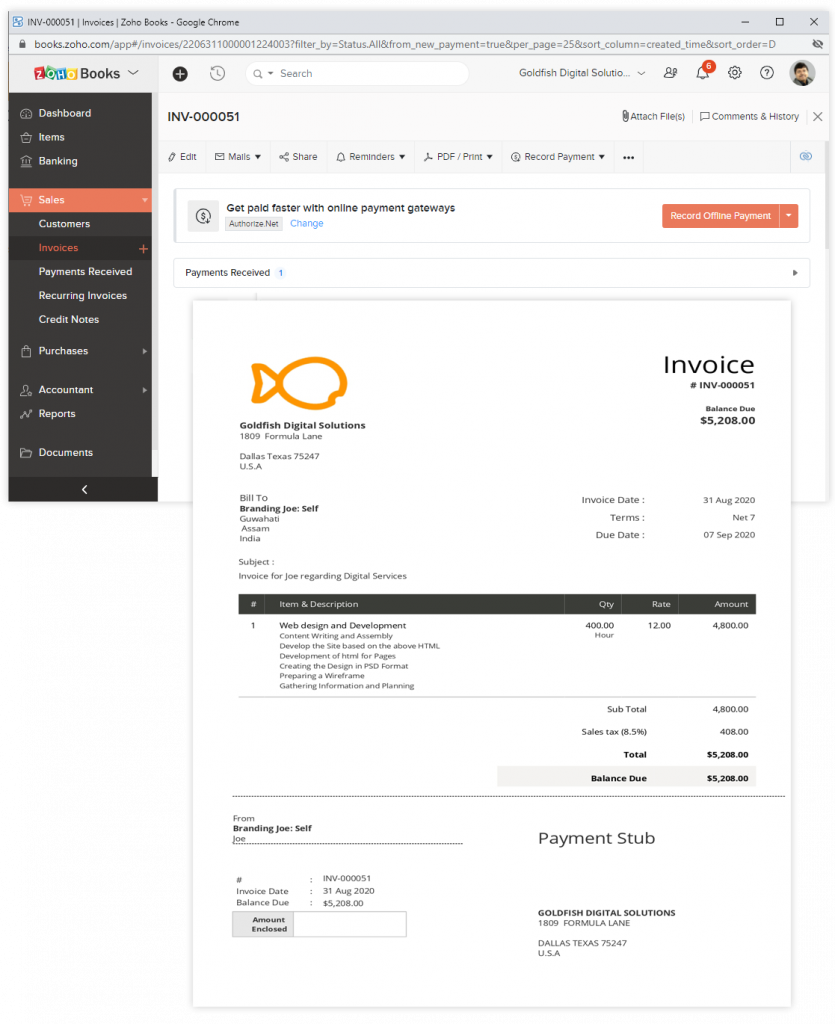 You will notice that the invoice provides all the essential details and makes the entire sales process quick and simple.
With this, we close the sales and move to the next stage that is delivery.
Delivery
After you have closed the sales, you now have to ensure that the services are delivered flawlessly. For that, you need to have a systematic project management system. With this, you have to track the tasks and sub-tasks for analyzing the project status. Also, most professional services companies work on an hourly model, for which time-sheet management is crucial as well.
With Zoho One, you can perfectly execute these functions.
So after the sales have successfully closed, the data is automatically incorporated in Zoho Projects. With this you can systematically manage the delivery of the project by executing the tasks, fulfilling your milestones. You can also assign the appropriate team members who will execute the task and keep track of the timeline.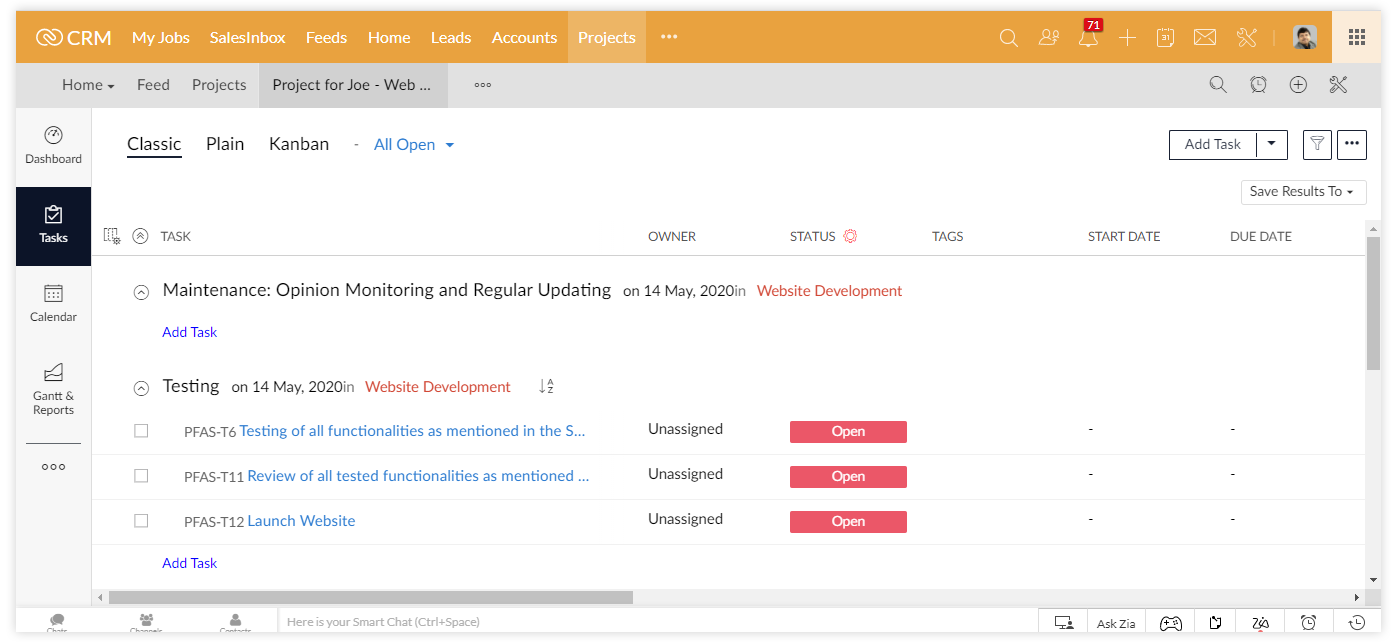 As you progress with the project, your CRM system gets automatically updated and shows the status of the project.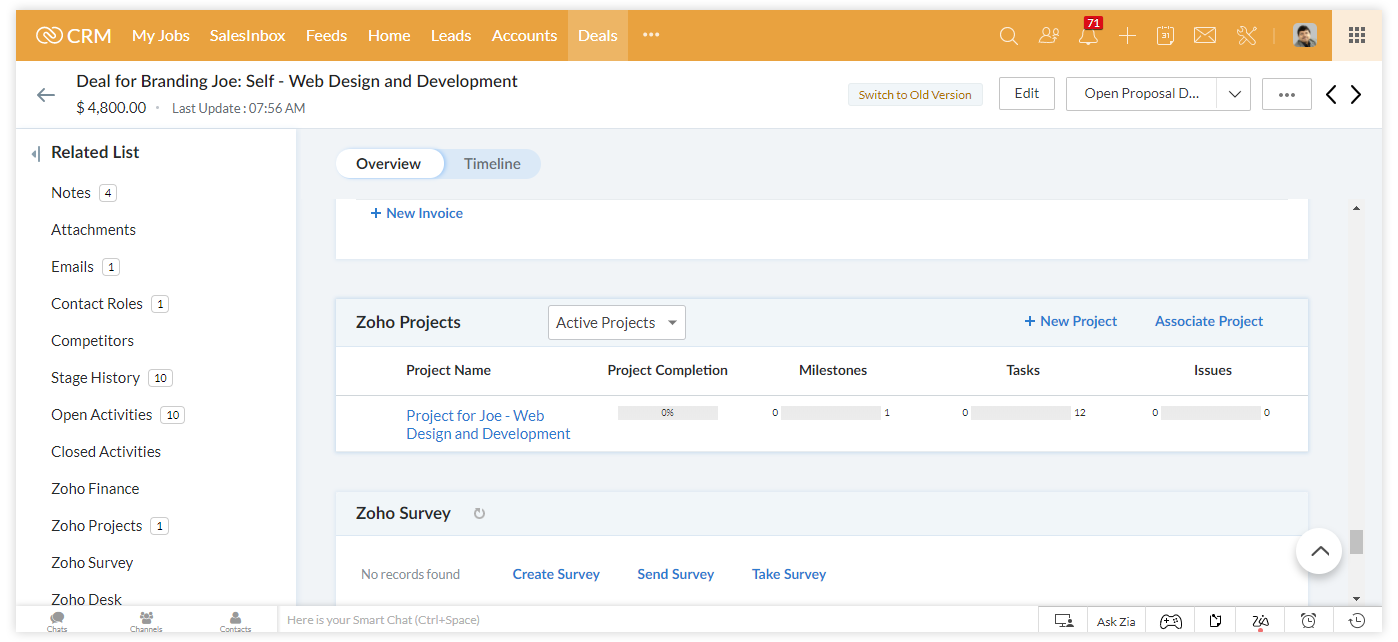 Now, let's move to the next stage, which is post-delivery.
Post Delivery
This stage may not appear very significant but in reality places a massive role in maintaining customer rapport. Post-delivery involves customer feedback and customer support.
1.
Customer Feedback

:

With customer feedback, you can detect the loopholes in your services and work on that for better performance. Also, you can give a very special feeling to the clients, making them feel that their opinion matters.

With Zoho Survey, integrated with the system, you can automatically send pre-structured feedback forms to your clients once the project is delivered. The client will receive a feedback request through their emails, like this: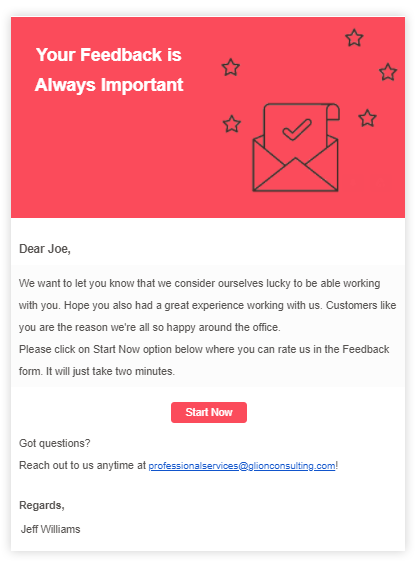 After your clients respond to the form, you will be automatically notified and can view the responses right from your CRM console.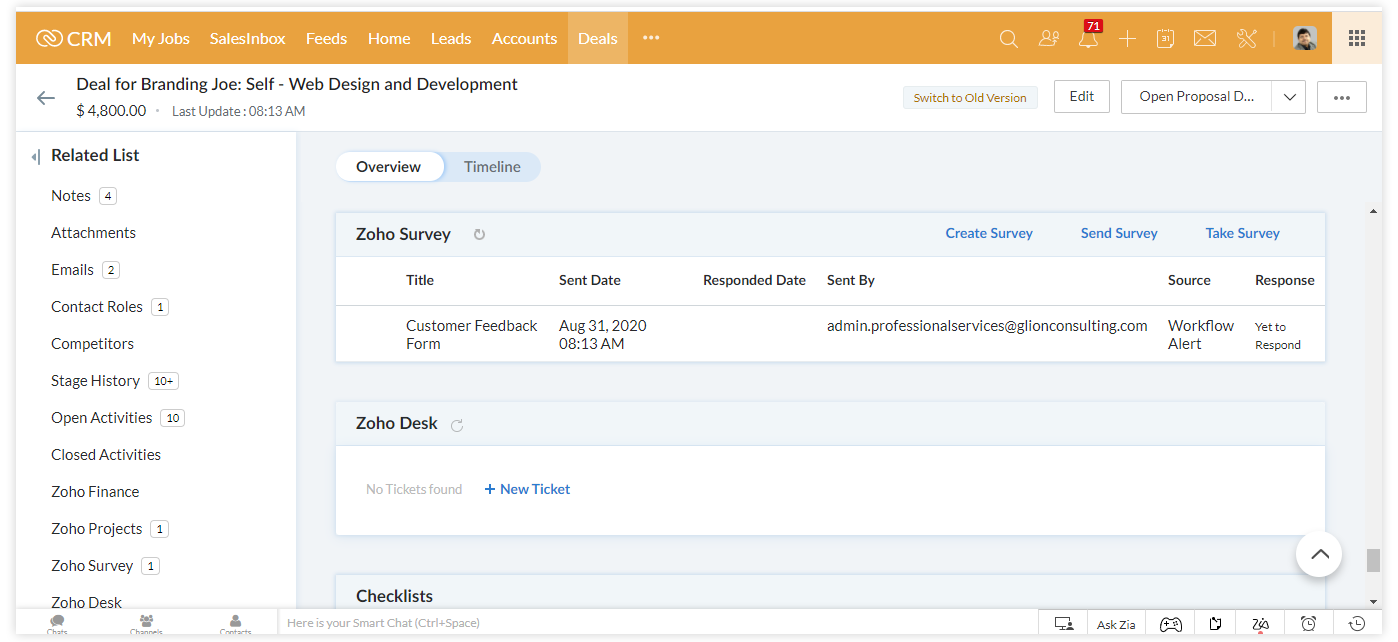 2.
Customer Support

:

Customer support is not only important but an ethical responsibility as well. All the more because, after you deliver your services, you have to make sure that it is running smoothly. This will make your clients feel supported, establish positive communication, and create opportunities for repeat sales.

The system uses Zoho Desk to provide amazing customer support. With Zoho Desk, your clients can inform you about any problems they might encounter while availing of your services. They can register their complaint through your website via the customer service portal, which you can access right from your Zoho CRM. You can see all the requests of the clients and can revert to them via the application.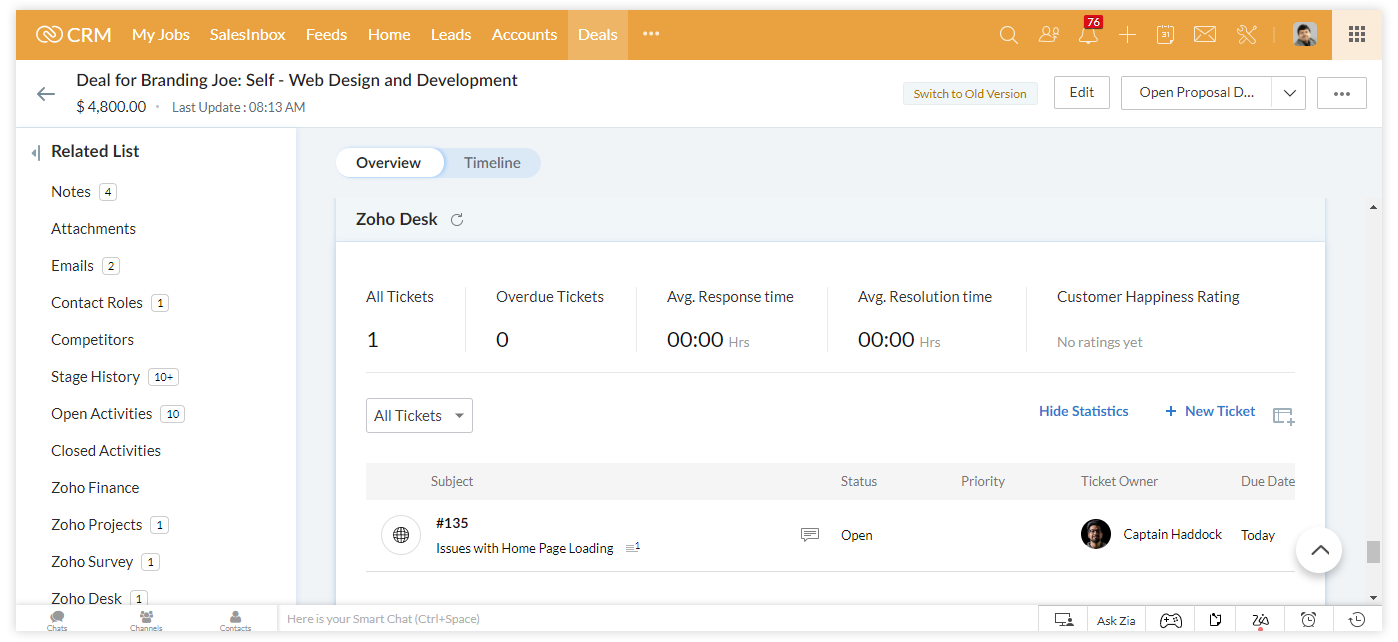 Community Outreach
Most professional services companies organize various events, which can be offline or online. Community outreach is a very interesting way to maintain a relationship with your existing clients and to attract more leads. At the same time, you can constantly inform your community about any new features that you have introduced within your system. You can also disseminate information to your target audiences and can generate inquiries.
You can use Zoho Backstage to organize and manage your events. With Zoho Backstage, you can easily create an events page/microsite that will have all the necessary information, and the option to purchase tickets.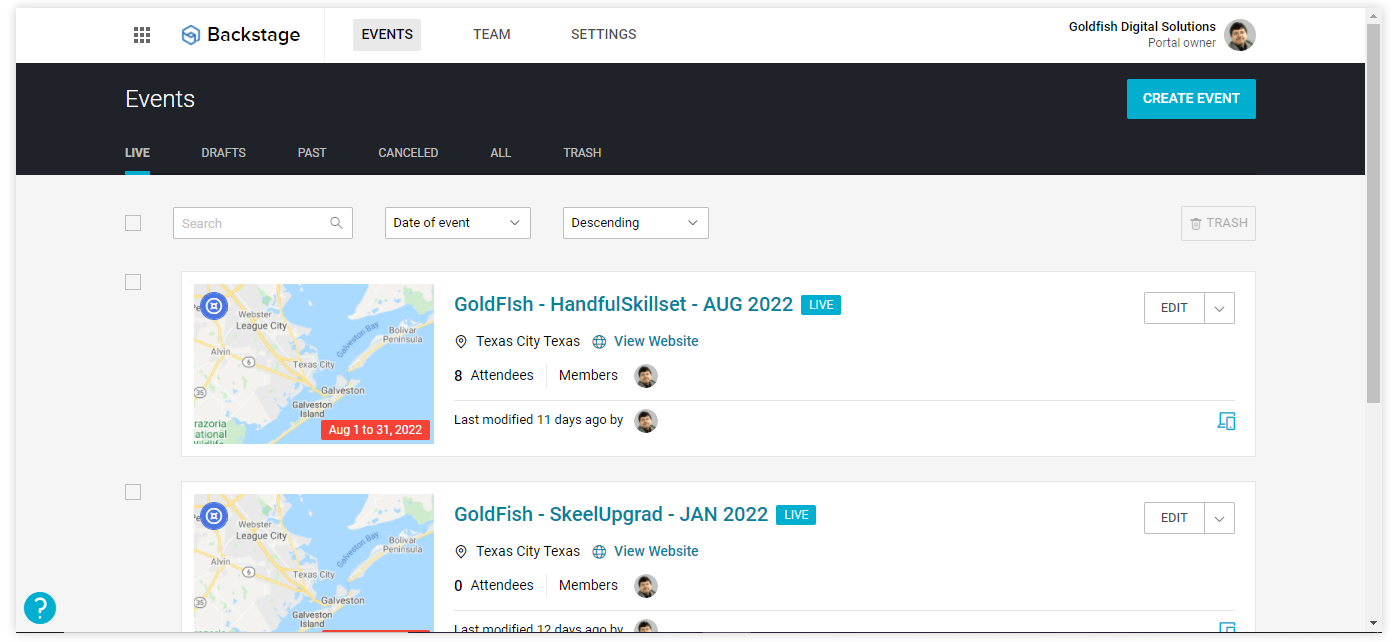 With Zoho Backstage you can keep track of the participants registered to your event, and can also store their data.
If you want to know more about why Zoho One is the best choice for professional services company, then check this video:
Last Words…
Like any other business operating in a B2B model, you have to take care of many intricately intertwined steps. It is not a one-way route because you constantly need to track and monitor the entire business process.
Hence, if you start implementing a powerful, integrated solution built on top of Zoho One, your work will be easy.
With Zoho One, you can easily switch to various applications from one console. At the same time, you can use powerful automations to save time that you can utilize for other crucial tasks.
If you want to know more, please feel free to Book a No-Obligation Consultation with our experts today!