Market your Travel Agency for the Upcoming Year 2021
Dec 16, 2020
Being a self-declared explorer, who loves to travel and live a gypsy-life, it is hard to cope up with this year. Especially because the pandemic seemed to have stopped every aspect of life, limiting us to our digital screens.
Fear ravaged the minds of the people, who were even scared to step out of their house to visit their local grocery store. 
So, it was obvious for people to avoid traveling in other places, more so because of the lockdowns and restrictions. 
Hence, it is evident that this global trauma has disrupted many travel agencies from earning revenues that can sustain them. It is forecasted that this year (2020), the global revenue coming from the travel and tourism sector will fall to 42.1%.
But, like Heraclitus once said, "the only constant in life is change"; the world seems to have started recuperating from this setback. This transition has started new travel trends, which is allowing all travel agencies to rethink and recreate their brand.
It is time now to redesign your itineraries, travel packages, and overall identity, and emerge like a phoenix. Above all, it is time for you to plan a perfect marketing strategy that will attract your customers towards your business.  
So, in this article, we will be talking about how you can market your travel Agency in this period of re-emergence. Also, we will talk about the best platforms to use when marketing your agency.
How to Market Your Travel Agency?
As the economy is gradually opening, it is expected that 2021 will bring new travel trends. 
With the borders preparing themselves to lighten up the restrictions, it is expected that in the next year people would travel to places that are less crowded and avoid festive seasons. 
Unlike the pre-pandemic period, when people would specially switch-off connectivity simply to take a break, now they would prefer to keep in touch with the latest news and travel instructions. They would also prefer meeting and traveling with the closest circuit rather than hoping-in with a big group. Popular destinations might be skipped for more off-beat, nature-based, isolated places. Moreover, most people would just prefer private transportations rather than sitting beside a stranger.
In short, sustainable and safe travel will be the motto for next year.
So, if you want your travel agency to bounce back in 2021, you need to plan and re-improvise all your marketing strategies.
Here I will outline 9 effective tips that will boost your marketing efforts and help you to ace your game.
1. Focus on Visual Marketing
Whenever we perceive the idea of travel, we instinctively start picturizing a series of images related to different destinations.
This is like a natural mental process of visualizing the images and the sites that give you the most pleasure. This imagination, fueled by the pictures and videos of different places, helps us to decide where and when to travel.
It's simply like an association process. When someone tells you, "Hey! Let's go out for an adventure", you immediately, start visualizing images of mountains and forests. Hence, when it comes to traveling then visuals play a very prominent role, making visual marketing an effective tool.
To market your travel agency visually, social media is the best option. Let me tell you why…
There are about 3.5 billion social media users worldwide. This means that you can market your travel agency via this platform to a huge audience base.
Now talking about the visuals, the best marketing strategy on this media is to upload videos of various destinations. 
You can simply create a video or a picture series of 5 or 10 beautiful destinations that are safe to travel to. You can also organize virtual travel videos that can enhance interest. Also In the current scenario, people would love to indulge in long road trips and visit various off-beat places. 
After all, seeing is believing. So, let your customers explore recent videos of the places that can establish trust and interest.
When using a video tool to engage with audiences, you must use charming visuals and attractive thumbnails. For that, you can sign up for this exciting platform called the DocHipo, and get tons of amazing document templates for all your creative needs.
Check this YouTube Thumbnail template: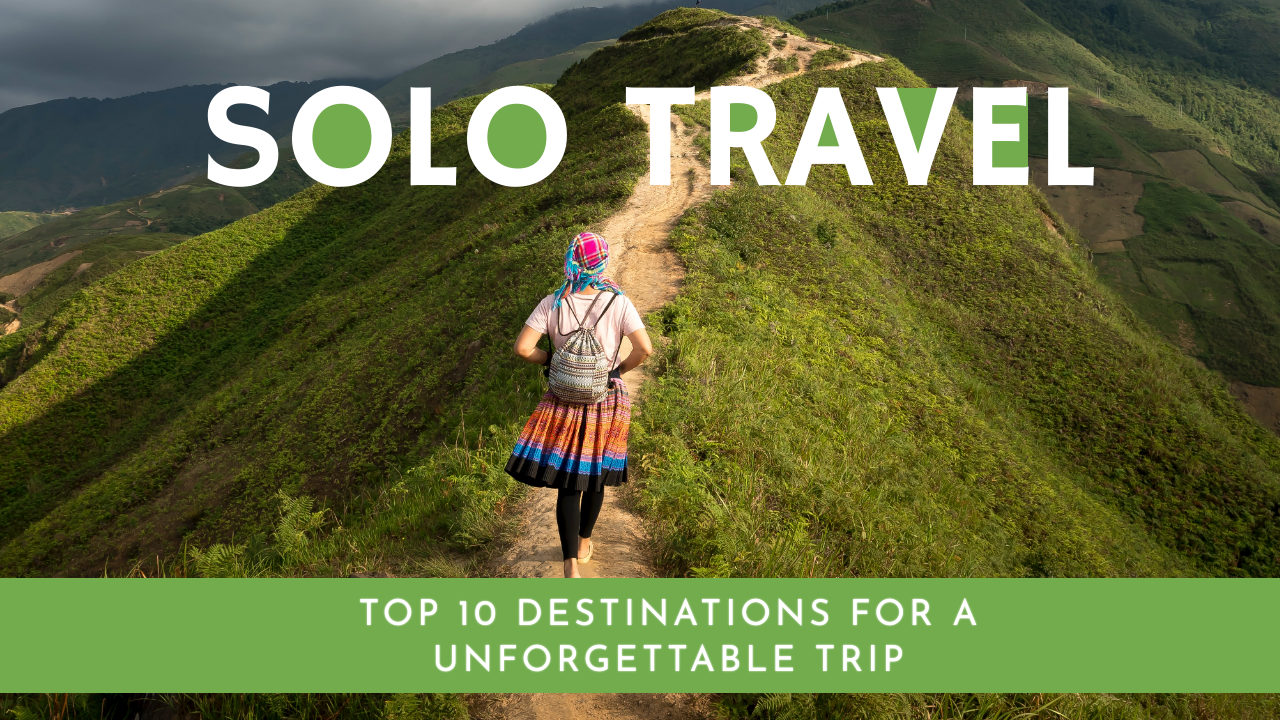 Check these post templates for Facebook, Instagram, and Twitter: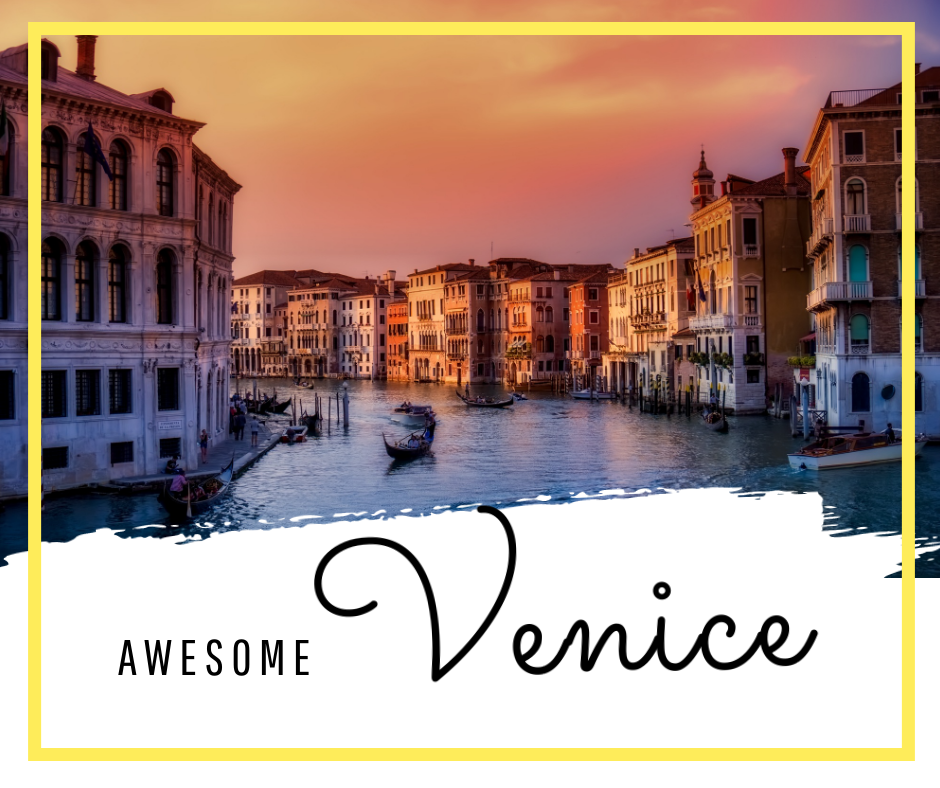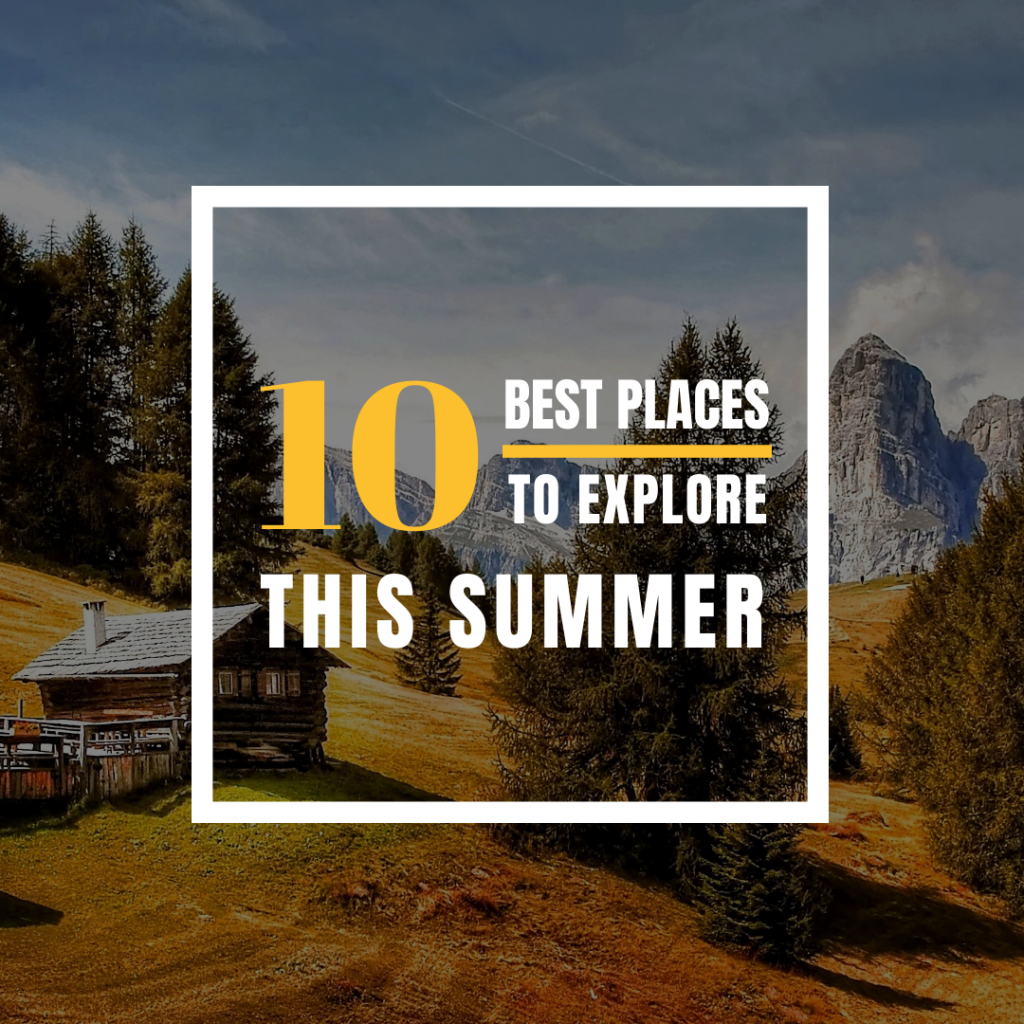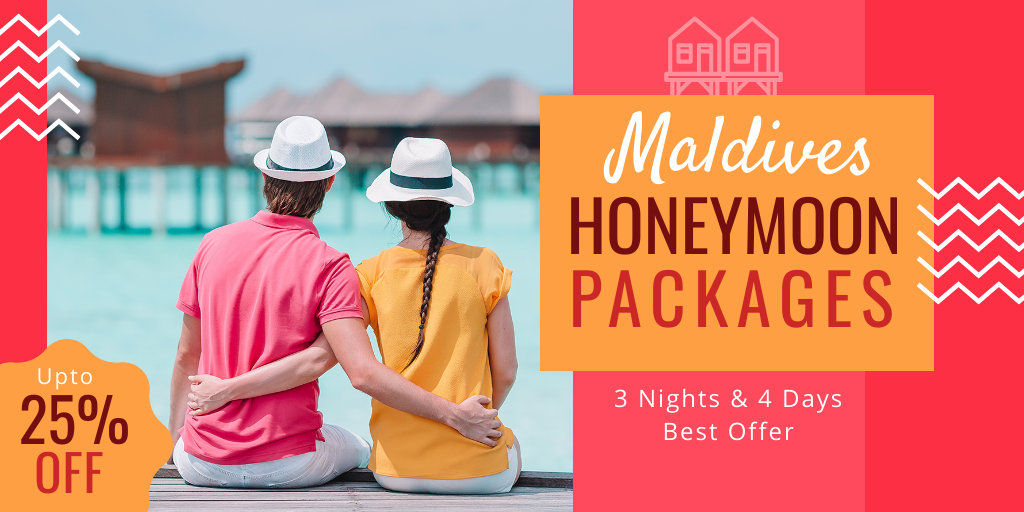 2. Focus on Safe Travel:
As mentioned before, the primary feature of 2021 travel will be based on safety. 
Now, it is obvious for people to be really concerned with safety issues. Hence, it will be common for you to receive repetitive calls and queries related to safety and hygiene.
So, you must proactively assure your target customers, how your travel agency is careful about their safety and health. It is important to win their trust, which only can be earned with a good marketing strategy that centralizes on safety measures.
The best way to do this is through email marketing campaigns. So, where ever you are looking at launching new travel plans and packages, you can use email marketing.
Applications like Zoho campaigns will help you create beautiful email marketing templates in a jiffy. With a gorgeous looking template you can entice your target audience and subscribers, and give them the motivation to start enjoying life again. 
Also, you can add beautiful email headers that can make your emails look bright and positive. For that, you can signup to DocHipo and avail tons of email headers that can make your email look stunning
Like these are some of my favorite email-headers:


3. Continued Engagement with Regular Newsletters
I am sure you have heard this saying, out of sight…out of mind. After all, people have a very small attention span.
So if you want to create a strong brand recall, you have to ensure that your customers remember you. Especially in this time, when your customers are forced to stay deprived of claiming their identity as a globe-trotter, you have to take your ground and remind them of their truest aspirations.
The best way to remind them of your travel agency is to create and schedule newsletters. Through these newsletters, you can share tit-bits about planning a fun trip without being affected by the virus. You can talk about different destinations that can give them a break from the monotony. Moreover, you can also update them about your company and the different packages that you have re-created.
With newsletters, you can continue to keep your customers engaged by fostering an environment of coziness and fun.
To create appealing newsletters you can use Zoho Campaigns: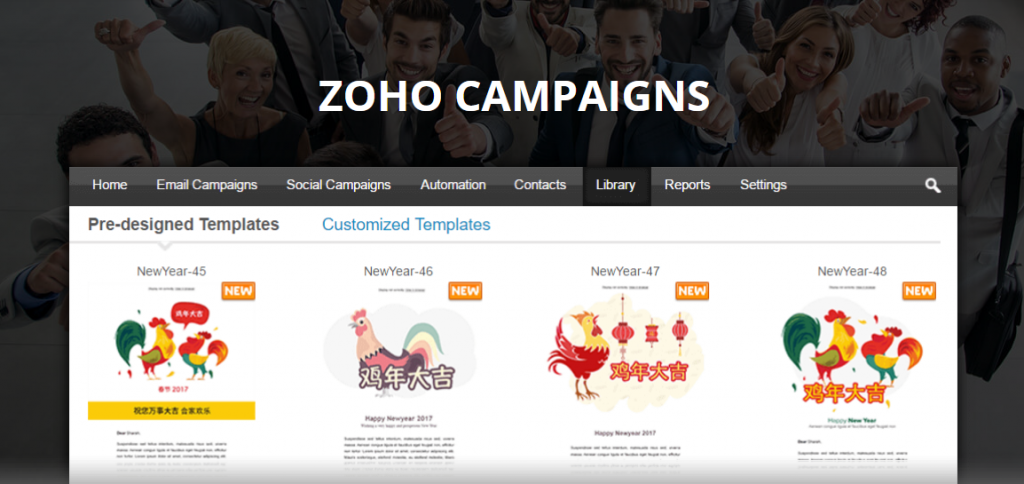 4. Customer-Centric Marketing
This is a very effective way to market your travel agency.
People love special attention. It is indeed wonderful when someone makes you feel special. This is also true with your target customers.
Hence, to give them that exceptional feel, it is important that your communication is in sync with their actual wishes and desires. A personalized message will always be more engageable to your customers than a generic one because he/she can sense that this message was specifically crafted for him/her. 
This particularity is always more alluring to a customer who is willing to accept a hand that has more information about their likes and dislikes. 
So, customer-centric marketing is a really effective strategy that will definitely give you a good result. For that, you can always use the CRM data, which will give you great details of your customer's travel preferences.
You can review and study all the information and create messages and personalized offers that your customers can connect with. 
For instance, if a customer has booked multiple trips to hilly destinations in the past, you can identify the pattern of their destination preferences from their travel history. Then accordingly you can tailor your offers and share across the details of similar trips that might interest them. 
So a Travel Agency CRM can help you execute this strategy flawlessly, making your agency your customer's favorite choice.
If you want to know how our Travel Agency CRM helps you to centralize data and use it perfectly for your marketing campaigns then check this video out:
5. Keep Your Existing Customers Loyal
Let's face it! In this new environment, under the current circumstances, acquiring new customers can be expensive. Hence, retaining your existing customers will continue to fuel up your revenue and enhance your profits. 
It is estimated that 80% of the profits come from your existing customers. No wonder, 32% of the executives feel that their existing customers are their priority.
The best way to keep your existing customers forever loyal to you is by offering incentives. Everyone loves to stay connected with a platform or a company that makes them feel benefitted. So, incentives are an excellent way to hook-up the right customers.
But, picking out that small base of loyal customers from a big pool of customers can be difficult. A manual process can make things time-taking and erroneous. 
So, to identify your existing customers, you can use the Travel Agency CRM. With this tool integrated with your entire business process, you can easily notice the loyal customers and continue to strategize irresistible offers and incentives. CRM has all the customer information stored to make your life easy and smart.
With this tool, you can also strengthen your bond with your customers by wishing them on their birthdays, anniversaries, and even greeting them on special occasions.
6. Take Customer Feedback
Taking customer feedback is an effective way to tell your customer that their opinion matters!
After all, your customers play a pivotal role in expanding your travel agency. 
Taking customer feedback can give you insight into your company's strengths and weaknesses. It will continue to inform you about the aspects of your agency that you must address for better performance. It will also help you to determine your true USPs, which can make your travel agency one of the best.
Moreover, positive feedback can be used to embellish your social media handles and company websites to attract more potential customers. Testimonials and reviews coming directly from a customer can make your agency and its commitments credible.
In this time of global crisis, it is important that you strongly communicate to your customers with materials that will give them the push to contact you. Feedbacks can be a positive source through which you can continue to improvise and win the trust of your customers.
7. Create a Stunning Website
Travel business is inseparable from its visual cues.
Everything about this industry is bright, exciting, new, exquisite, and tempting. So, you have to create a website that can capture these attributes and visually present them to the onlookers. Your website must communicate the fun that your customers can get if they book their next trip from your travel agency. 
So don't refrain from investing in a beautiful website. This investment will definitely give you the results, bolstering your ROI. 
If you already have a website, then upgrade it with the latest information and the changes that you have made to keep pace with the current situation. If your website does not look very good then redesign it.
You can also have a knowledge-base portal through which you can answer your customer's queries and provide information.
Make it as gorgeous, visually, as possible. Bring back the spark in your customers when they enter your website.
8. Focus on Content Marketing
In this time of drastic change, if anything can keep you sailing, it is the way you draft your content. Especially when it comes to travel and adventure, nothing can beat content marketing.
In this form of marketing, you create different types of content. Possibly, you can create brochures and travel blogs.
An interesting way to make your travel blogs engaging is to ask your customers to share their travel stories. It just spices up the content!
You can also create video content and add that to your blogs, which will heighten the overall visual feel.
Remember! People do a lot of research before making any kind of plan. Especially now people are more conscious of the information that they gather and the choices they make. This has led to a record of 81000 searches per second in 2020.
So, make sure you use the SEO trick and get yourself placed well in the search engines. 
Now if you are wondering how you can make your content look absolutely stunning then the answer here is DocHipo. At DocHipo you will get beautiful blog banners and graphic templates.
Let me show you a blog banner and graphic template: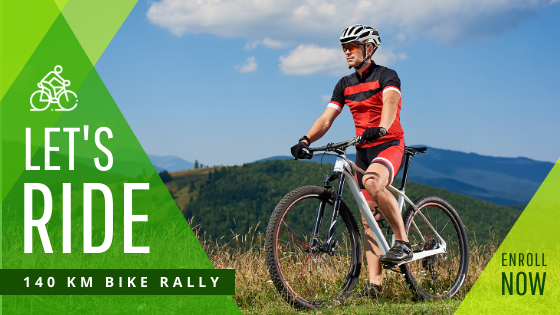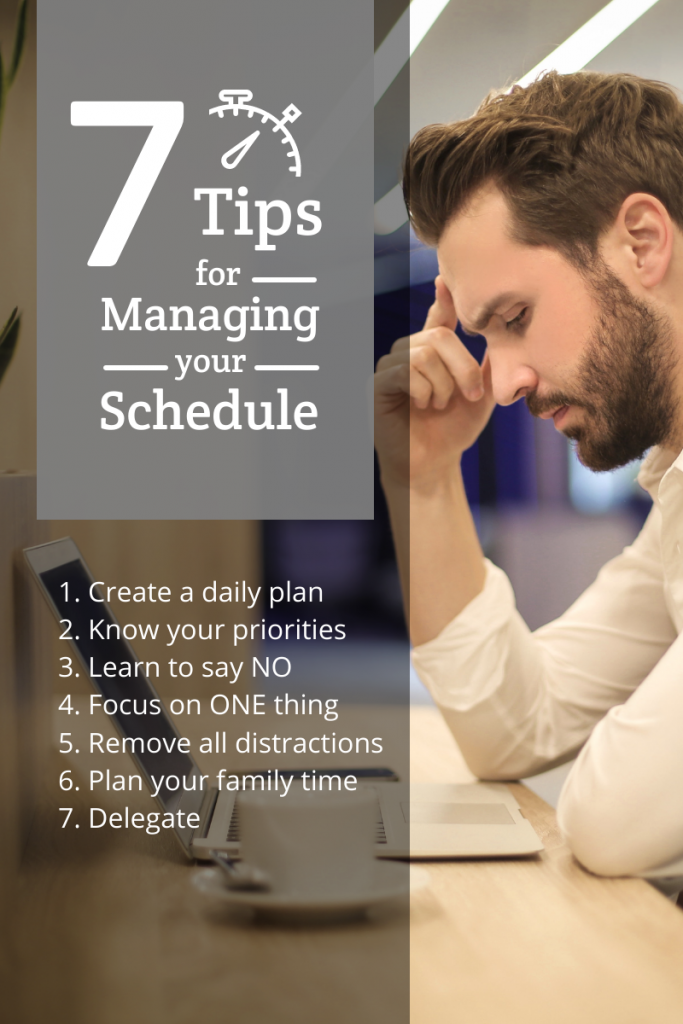 So make it fun to read and good to see.
9. Plan Your Paid Campaign Well
If you are looking at running paid advert campaigns, then plan your campaign well.
The first step into making an effective plan is to identify your target audiences. If you know your buyers well, you will know exactly how to sell.
Now, a paid campaign works in a tricky way, where per click induces a payment. That means where ever you place those ads, when someone clicks it, you have to pay to the platform where your ad is being clicked. Hence, if you spread out your advertisement broadly without focusing on your audience, you might end up burning a hole in your pocket. 
So, planning is everything here. Especially, if you are an inbound travel agency, you have to define your audience by their age group, their travel preferences, and every other parameter, which will make things easy for you and on your resources. This can also include the demography you are targeting.  
In this way, you can actually make your investment fruitful, without hankering over the fear of being unrequited.
To identify and understand your target audience, you can take the help of the Travel Agency CRM. You can analyze the data of the customers on the CRM, who have responded to your agency well.
So get your ROI boosted by using a Travel Agency CRM.
Conclusion
In this unprecedented time, it is natural to get all worked up about your Travel agency. But, 2021 seems to have a very positive vibe, which you must utilize to its fullest. Also, the possibility of getting a vaccination does bring back the joy and the Silverline.
So start planning your marketing strategies to boost your travel agency. 
The best way to market your agency is to first try with the visual style of marketing through social media platforms. Your campaigns can focus on safety and sustainability, with a promise to keep your customer secure and happy. You can continue to market this message via newsletters, email campaigns, and by providing neat incentives. You can bring back your loyal customers by focusing your marketing strategies on a more customer-centric approach. Also, you can color up your website and content with beautiful writings and stunning imagery. Finally, make sure you plan your paid campaigns well.
To successfully execute the marketing strategies you can use the wonderful platform of DocHipo and Travel Agency CRM.
At DocHipo you get all your creative needs and aspirations met. Especially in terms of marketing, DocHipo gives you a rich repository of document templates that you can use for all your design purposes. 
Also, the exciting news is DocHipo is offering a 40% OFF launch discount for the first year on the Pro Plan! This offer is available for a limited time (Offer ends 11:59 pm UTC 31 Jan 2021), and I don't want you to miss this! To redeem this offer, use coupon code LAUNCH40 at checkout.
With a Travel Agency CRM, you can centralize your communication and get all your customer data in one place. 
If you have any queries regarding how to market your travel agency then it is time for an expert consultation!