Starters For Survival In A Competitive Training Industry
Jul 12, 2023
The business world is getting more competitive, and so is the training industry. Most of them are barely getting by. So when you see a training company thriving with success, regardless of its size, you wonder about its secret.
How can the business survive in such a competitive landscape? What do I have to do to gain such success – what extra does my business need?
The fact is you have to fight the battle in the mount to develop your existence in the marketplace before you take a dip. Reports suggest that most business owners claim that the biggest challenge for running a successful training business is increased competition. Bloomberg says that 8 out of 10 entrepreneurs who start businesses fail within the first 18 months. Most of them are are not even prepared to compete with the big names in the market. But there's always a way out. For you, this is it!
Focus On Business Dexterity
No matter what you are offering to your target audience, your product/ service needs to be solid and has to be delivered with efficiency. Right from the start of the order to managing it till delivering it. This also includes business dexterity. You must be consistently knowledgeable about the latest market trends, emerging competitors, and technologies. To survive in such a cut-throat competitive training industry, you must be quick in adopting the marketing changes so that you can increase and retain your customer base.
Since you are about to increase and retain customers with ensured organizational agility, you can implement Training Provider CRM to systematize your business process. It extensively automates redundant manual tasks so that you can focus on areas that require manual labor and attention.
Highlight Your USP
Jack of all trades, master of none. You must have heard of this proverb. Apply it for your business.
All your competitors provide training to people. They have a wide range of courses to offer, just like you do. Then what motivates targeted learners to choose you over others?
An in-depth analysis of the market that you are interested in for business, helps you understand and point out what your audience can benefit from. This way you can differentiate your training services from your competitors. So you must carve out your niche, master it and deliver your services to retain your customers and raise your brand awareness to acquire more.
Work On Establishing Customer Loyalty
You cannot expect 100% loyalty from your customers. Even if you have unmatchable products or courses in your range and deliver them with brilliance, not even then. There will be some learners who would want to try new training courses from other companies. There will be others who have completed their courses as well. Does that necessarily mean that your customer base had taken a dip? Of course not!
This is where raising brand awareness becomes super crucial. First of all, if your target audience has no idea that you exist, how will they reach you? So you must develop a website with researched SEO keywords so that when someone types it in the Google search box, your landing page appears on the screen. Mind you, the web design has to be done artistically to highlight your organizational goals and courses with a mobile-flexible interface so that your audience stays on your page for a considerable amount of time. Depending on the invested time from the audience's time, Google ranks your page and you can reach as many learners as you please.
That goes about the first step for building brand awareness. You can entice your existing customers with cool perks or discounts in exchange for additional courses or referrals. Needless to say, your products (courses) have to be top-notch. All these equate to customer trust and loyalty follows suit.
Leverage Data Insights
Businesses are nothing without data. While there is a giant sea of data, you have to sail your way through it.
Talking about data, I cannot but mention Training Provider CRM. Other than the wide array of functionalities that this software offers, the best ones are the reports and dashboards. These two modules become your customizable data hub as the system automatically updates itself and presents you with real-time information. You get to view lead capturability, conversion rates, shopping cart abandonment rates, and so forth.
There can be plenty of statistics, facts, trends, and figures to analyze. With this CRM software in place, you get to analyze and segment them under various categories graphically (dashboards) and structurally (reports). This way you will be well-informed enough to make crucial decisions for the business.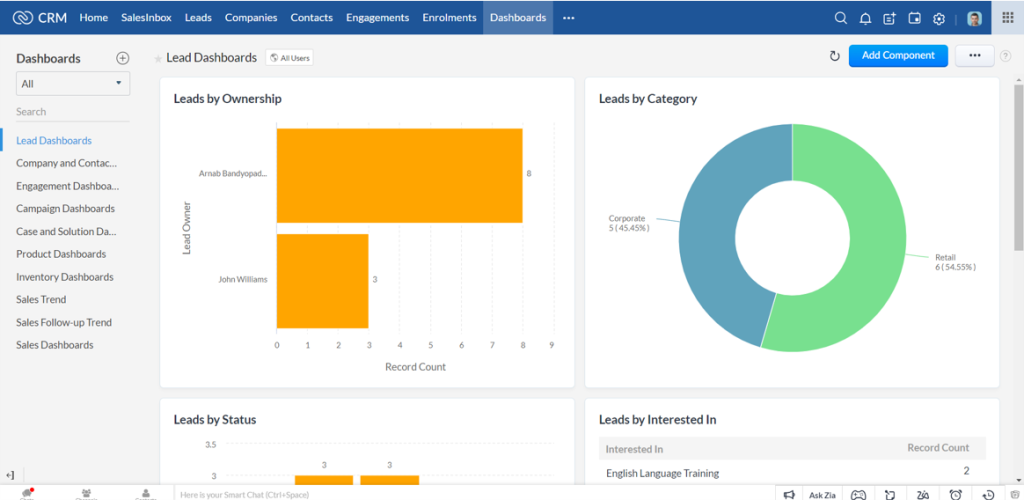 Refine Your Courses With Better Convenience
Learning is a continuous process. For you and your customers. Just like you want your learners to constantly refine themselves through your courses, you must refine your services and assess the further changes that could be made. For example, let's say you have an engagement (learner) who has enrolled for two or more courses but the class timings clash. So, for convenience, you can divide the class capacity into several batches – that way all your enrolments can always attend the class.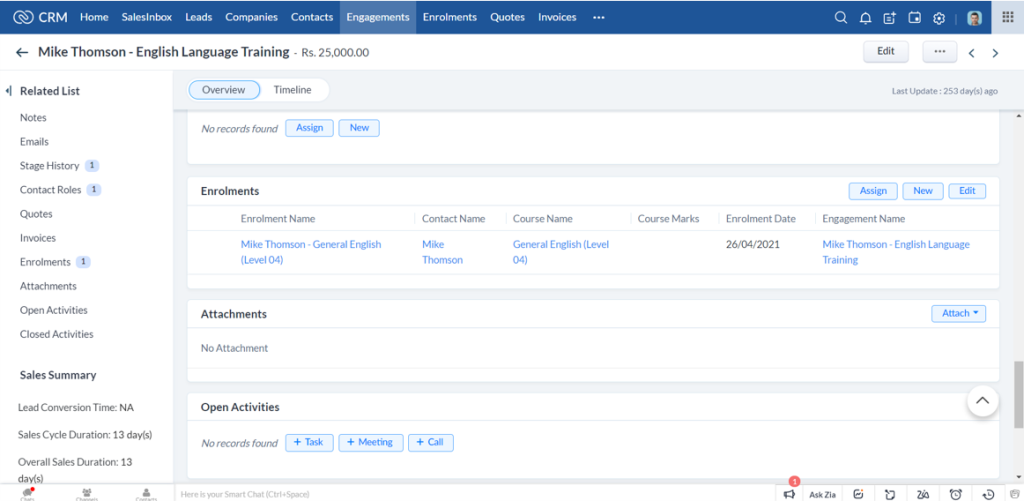 The best way to attain refinement is to listen to your learners – what more do they need or what are your courses lacking? You can use Zoho Survey to collect feedback. This context-aware application consists of more than 25+ customizable templates including skip logic and piping. You can collaborate with your sales or instructor teams and share them with the clients via email. Once you get the information documented in the CRM system, you can emphasize the data and build your strengths.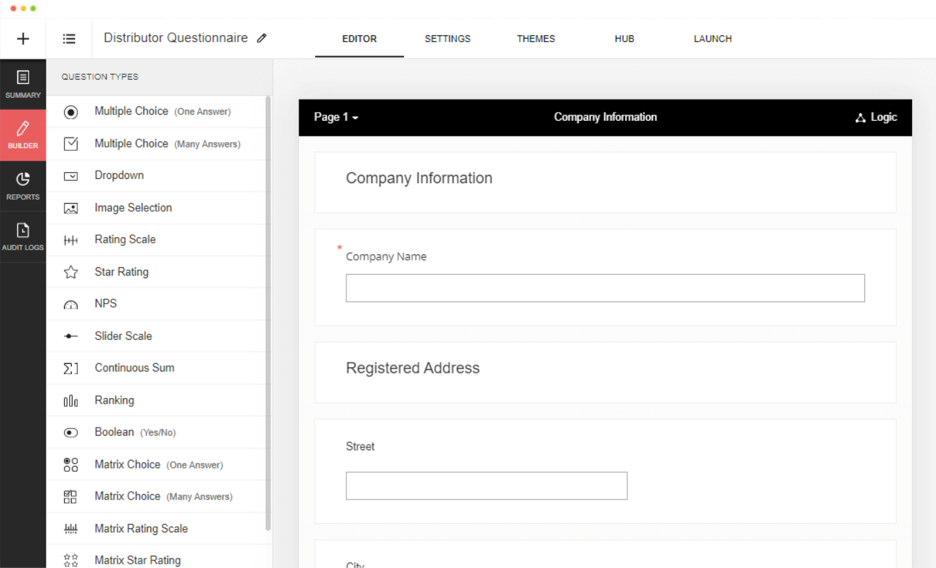 Showcase Thought Leadership
Basic psychology: when you purchase something, you want the best out of it, regardless of the pre-determined budget.
Likewise, your potential learners want to connect with industry experts. So you must position yourself as an industry leader and need to communicate the same idea with steady authority. Surviving amidst competition requires you to have an in-depth understanding of your industry. You must be well-equipped with your website and social platforms and aware of emerging trends. To foster and replenish a sense of trust and confidence, you should highlight the unique insights and showcase thought leadership on your website to land up meeting new learners.
Over to you,
You start your business only to make it a success and not to get lost in the crowd of your industry competitors. To achieve that success, you must survive. Training Provider CRM helps you to make that happen. With splendid automation features, the software solution makes your workload way lighter as you become more productive and respond to opportunities with better efficiency. Taking your business at the top tier of the training industry is easy for you.
Reach out to our expert team for more information. Hurry up!