Sync 6 Tools With Real Estate Agency CRM For Deeper Customer Connection
Nov 11, 2022
A successful business orbits around its customers– you can ask anyone. Yes, there are other aspects of a business that contribute to its success. But our customers are always at the apex. Enriching their experience requires patience, time, and commitment on your part. However, building relationships with your customers and deepening the connection is a proven route to success. While Real Estate Agency CRM is all about strengthening customer relationships, may I present you with 6 powerful tools that you can integrate with your system? And after that, fostering deeper connections with your customers will be a cakewalk for you. You'll see!
For Starters, Design A Beautiful Website
Frankly speaking, it is almost frightening not to have a website these days. Websites act as our virtual storefronts– a medium where our potential customers can interact and communicate their inquiries. And just like polishing our offices, you need to design your website landing pages beautifully and in a decipherable manner. With a well-crafted website, you can showcase your property portfolio, and testimonials from your customers, accentuate your USP, and so on. You need to keep in mind that your audiences are coming from a large spectrum. So you can use a friendly, approachable tonality to walk them through your properties.
Properties are the focal point of your business. And you would agree that in order to attract maximum prospects, you need to feature descriptive images of your properties. This way, potential clients get enthused as they have a certain idea of what they are looking for. Now, with Real Estate CRM, you can publish multiple images of your properties. Though it's an added service, we highly recommend you wing this feature for your future business growth.
Integrate Your Website With Your Real Estate CRM
A star functionality of Real Estate CRM is its easy integration with your website. Let's face it, you're dealing with your business, having hundreds of opportunities in hand and you are fighting with time. Now, updating your CRM system with enlisted properties once and doing it for your website again (pretty risk-prone), does it sound like a viable option? But when you implement this custom integration, you can directly publish the CRM data on the website.
Once you have created a record for a property including its name, code, category and other details, you can publish it on your website. All you have to do is click the 'yes' button. So that whenever a visitor browses through your landing page he/she can view all the specific information (which were previously filled in your CRM system, for example- price, area, and description) and submit their details for further conversation. And the CRM instantly captures them as a lead.
In case, you want to remove a property from your website, you can simply select the 'no' button from it's dedicated CRM record. Even if you have a property reach its 'contract out' stage, the intuitive system itself removes it from the website for avoiding confusion. That's how strong and effective the automation power is. It's an add-on feature but indeed, it is highly recommended!
Now that we know all about the importance of websites and how effectively you can leverage the automation power Real Estate Agency CRM for your landing page, let's start with the 6 tools to sync with it for a enhancing customer relationships!
#1. Power Your Website With A Live Chatbot
It won't be wrong to say that live chatbots are the future of marketing. Almost every page that you visit, you see a virtual agent popping up to help us. And honestly, what more can a prospect want when they have someone to help them out? Zoho SalesIQ is a tool that acts as a virtual assistant with an omnichannel approach. It is adept at engaging your potential customers by proactively initiating conversations. You can build one easily by canning general possible responses in the chatbot so that whenever a prospect inquires initially, the former can respond to them efficiently.
The best part is that you get a clear overview of the pages that your future customers have browsed already. This way you will understand their areas of interest and preferable properties they might be looking for. You can set up automated triggers with tailored scenarios to strike up a conversation exactly at the right time!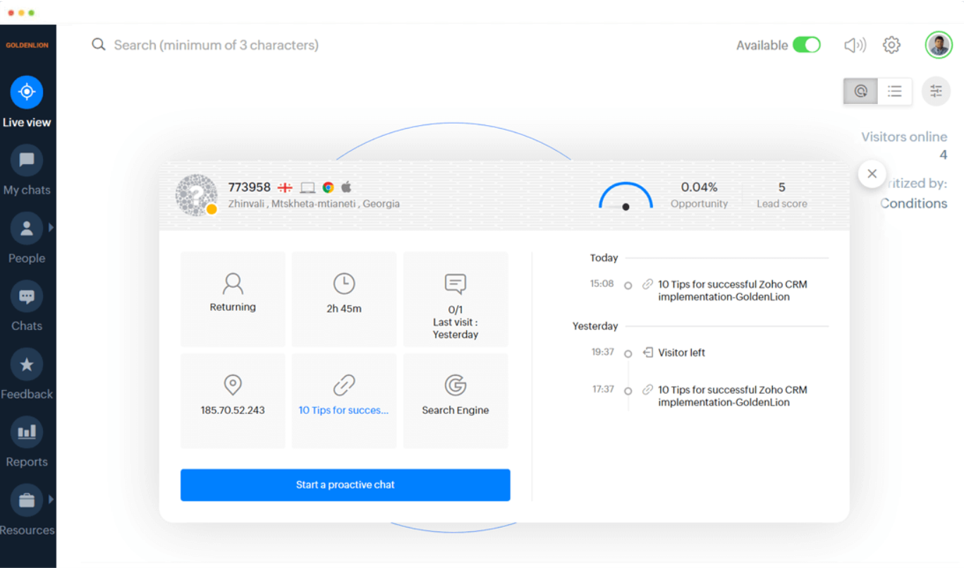 #2. Engage Your Audience With Zoho Campaigns
For making a deeper connection with customers, you would first want to reach your audience, engage them and grow your base. Email marketing is albeit one of the best cost-effective strategies that you can use in this regard. With Zoho Campaigns you can keep a consistent connection through email drip campaigns to increase your CTAs. You can personalize them by adding polls, surveys, GIFs, visuals, etc to make them more interactive. The software even helps you in detecting the version that works the best for you, with real-time insights. It lets you create engaging newsletters to inform your customers about the latest properties, and offers with pre-designed templates. Moreover, you can always use real-time information to check the customer-engagement rates and adjust your campaign frequency accordingly.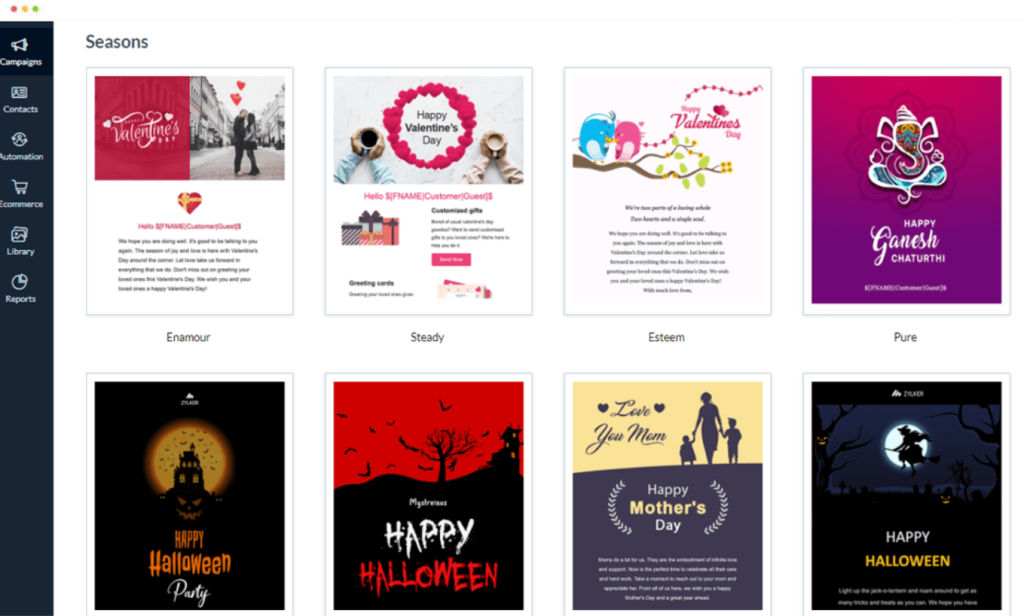 #3. Integrate Zoho Social With Real Estate CRM
You must be aware of the enormous power that social media platforms hold. You have access to the whole world right at your fingertips. So why should you not use it constructively for the real estate business?
You can brainstorm different ideas, and post informative infographics about the real estate world, the latest available properties, and their images or virtual tours. Now, we understand that you might miss out on posting your content regularly. However, following this strategy is important as it helps you maximize your outreach. With Zoho Social, you can efficiently monitor and manage your posts across multiple channels from one platform. You can easily build up a content pipeline and schedule your posts with an intuitive publishing calendar. Plus, you can sticky dashboards or social columns to get instant notifications about recent updates. So, that you respond to your audiences' queries/ comments, increase interactivity, and stay updated with emerging trends.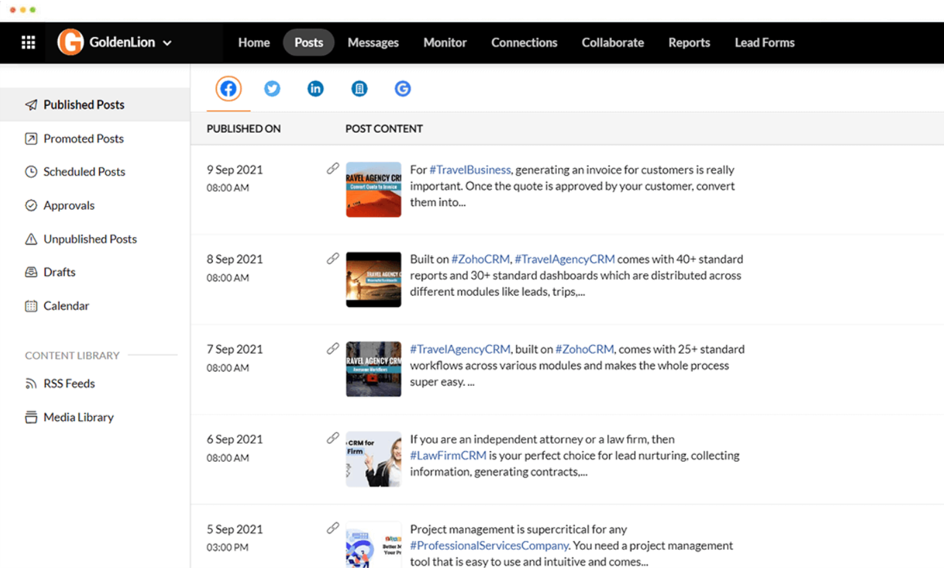 And if by chance, you are stressed about how to make engaging content for the internet community? Use DocHipo. It is a graphic-designer software application that offers you a versatile range of customizable templates that are subtle enough to attract your audience. Take a look!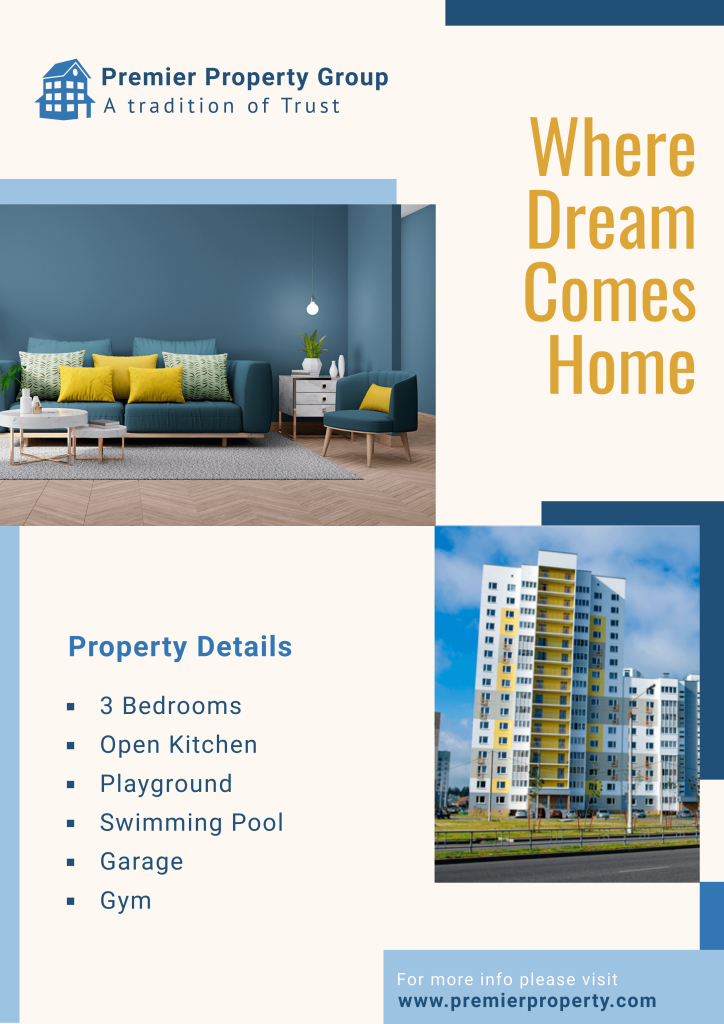 #4. Keep Track Of Your Appointments With Zoho Bookings
As a real estate professional, your top priority is to offer the most preferable properties to your customers, indeed. Again, being a business person, you need to look after customer satisfaction and experience as well, correct? How does that become possible? When you offer quality service and become accessible to your customers. Zoho Bookings is the perfect tool for this purpose. It is a real-time scheduling application that syncs your calendar while customers can book slots for appointments. They can schedule appointments with time and date or preferred teammates, at their convenience. This increases customers' satisfaction and deepens your connection with them.
Even if you want to filter out appointment requests as you might have enough to deal with, you can filter them with this software. You can set questions on your appointment booking forms to qualify the requests. Also, you can send out emails or messages to remind and confirm your meetings from this platform directly.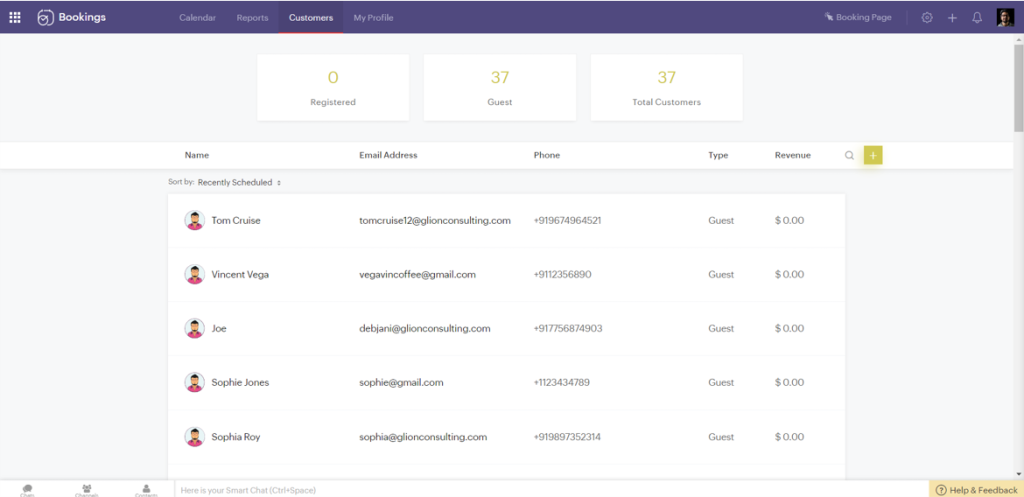 #5. Obtain Client Feedback With Zoho Survey
Client feedback always plays a catalytic role in service improvement. There is no doubt that you have provided the best possible property based on their preferences. And now it is time for you to gain client feedback in return. It not only helps you manage your business performance but also deeply satisfies the client. For this, you can implement Zoho Survey. It is yet another effective tool that comes with 25 different question types along with skip logic or piping. You can extensively personalize your surveys with your brand themes and style. It helps you share your surveys with everyone in your email or social campaign lists. You can invite your team members to collaborate while editing the survey questionnaires. The key takeaway here is that the tool displays customizable reports with visual response trends to help you make informed decisions.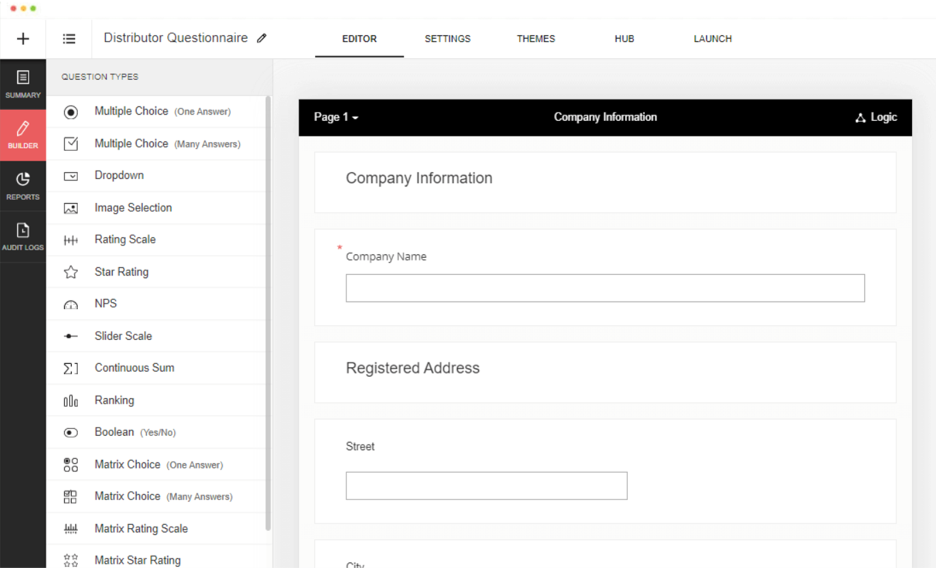 #6. Support Your Customers With Zoho Desk
If you think about it logically, you'll realize that it is a lot easier to retain customers rather than acquiring one. You invest less of your resources and make better business with them. Since you have a real estate business, you can't expect your existing customers to repeat opportunities very often. But there is always a scope for landing new opportunities with their referrals.
Before that, you need to build their trust by ensuring support. Zoho Desk is the industry's first context-aware help desk that helps you improve agent productivity and increases customer satisfaction. You can manage customer conversations through multiple channels, including emails, messages, social media, and so on. Of course, there is an option to embed a self-service portal/ knowledge base to help customers find answers independently. Else, they can always raise support tickets to mention their area of concern. You can analyze their sentiments and spot anomalies with ticket traffic using Zia, the AI-powered assistant of Zoho Desk.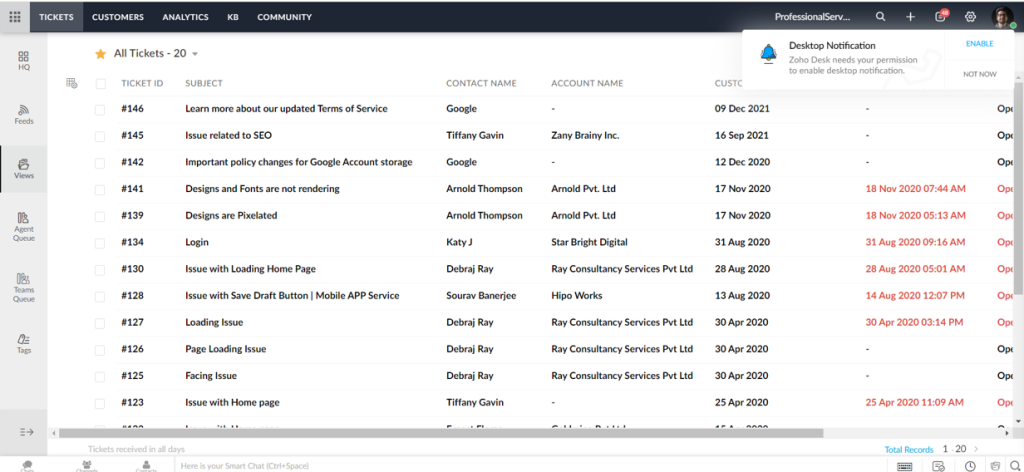 Role Of Real Estate CRM In Deepening Customer Connection
CRM (Customer Relationship Management) application is solely designed to build and strengthen your relationships with numerous customers. And Real Estate Agency CRM is a tailor-made tool for realtors, built on the award-winning Zoho platform. It is a centralized solution that efficiently manages every nook and corner of your business. Right from capturing leads from websites or social media to tracing a particular client's journey to winning opportunities— the CRM does it all. Want to read more about it? Here you go!
Until now we discussed the 6 powerful tools that you can synchronize with your CRM software. Because, when you integrate all these applications, you can control them all right from the CRM software itself.
For example, if you want to publish property pictures, you can directly upload your images from your device on the CRM system. So that it automatically features the uploaded pictures on the website.
Even the chat transcripts that you can acquire via Zoho SalesIQ get directly embedded under a newly created lead record. Remember, Real Estate Agency CRM directly captures numerous leads and documents their information in separate streamlined records.
It also keeps a diligent track of email or social media campaigns. Other than collecting the email ids of your clients, you can also collect their social media links. So that you can connect with them without even browsing.
The CRM advances you with real-time updated reports and dashboards with which you can comprehend your survey results and innovate useful strategies accordingly.
Regarding addressing customer support tickets, you can use this CRM software to track the bottleneck in the customer's journey from their profile and resolve their issues quickly.
Here is an amazingly factual video down below to help you understand how effectively Real Estate CRM works on your behalf!
The bottom line is,
You have probably outdone yourself since yesterday and you're preparing for a better tomorrow. So why not push yourself harder for making even better results? It's time for you to upgrade your business process with these 6 tools along with Real Estate Agency CRM. So what are you waiting for? Schedule a 90-minute no-obligation consultation with our expert team. Keep reaching!