Travel Agency CRM For Travel Businesses of All Size: Here's Why
Nov 17, 2021
As the sky seems to look clearer for the tourism industry with each passing day, the number of travel businesses of all sizes is surging up and above. They are bursting with the potential to make their name in such a competitive landscape. According to the Grand View Research survey, 91% of companies with more than 10 employees use CRM software. So you see, there's an urgent need for Travel Agency CRM for all tourism companies to build and maintain strong relationships with customers, vendors, and employees. That too, with this application you get to analyze real-time insights and adapt the newest marketing trends so that you never miss out on anything. Superb, no?
Now let us delve deeper into the benefits of using a Travel Agency CRM for a small or mid-sized business.
Familiar Features
Running a travel agency is already a hectic volume of work. A CRM application that helps you to manage all your trips and deliver your profits in time, cannot be loaded with extra difficult features, right? You have too much already on your plate and investing time into understanding CRM features doesn't seem feasible. Using this super-familiar set of features, you can drive your sales game, improve customer management and forecast better revenue growth.
Be More Mobile
Especially, after the whole work-from-home situation, there's no need for you or your employees to be tied down to your desks when you all can execute the same work on the move. If you're customers become so progressively tech-savvy, why will you be left behind? You can experience every CRM feature and access any business information with smartphones, or tablets, just like you do on your desktop or laptop. Forrester says that nearly 50% of the teams have improved their productivity by using a mobile CRM. And why not? It's accessible and manageable anytime and anywhere.
Book Your Dates on Your Calendar
You can easily sync your CRM system with your calendar so that you can mark your dates for any scheduled meeting or call or any other task deadline. You can add tasks, keep notes, set your priorities, and label them with key information so that you can never fall off the radar.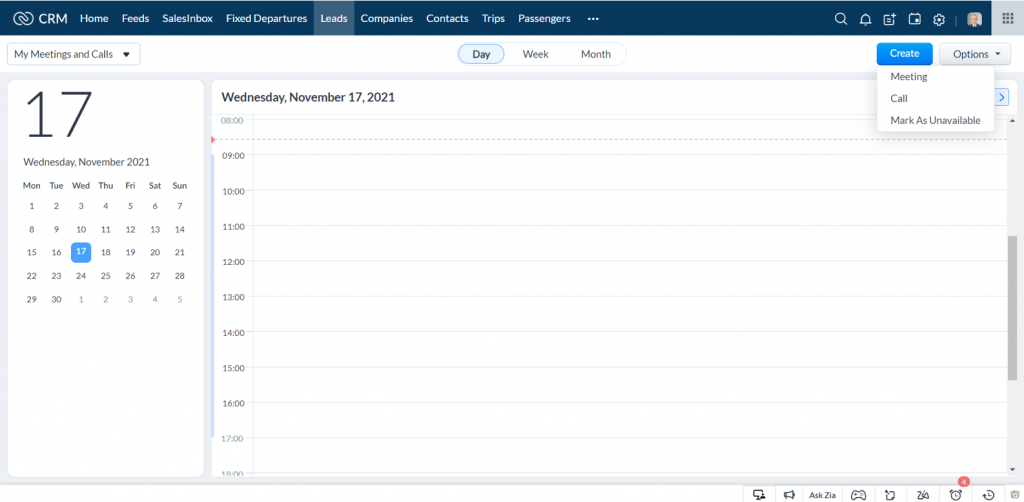 Set Reminders and Pop-Ups
Now when you start your day, your CRM lands you on your Homepage where all reminders appear. These are alarms that remind you of an activity or task that calls for action. This feature, as simple as it seems, can abundantly reduce your administrative tasks and improve your customer interaction. Just like this-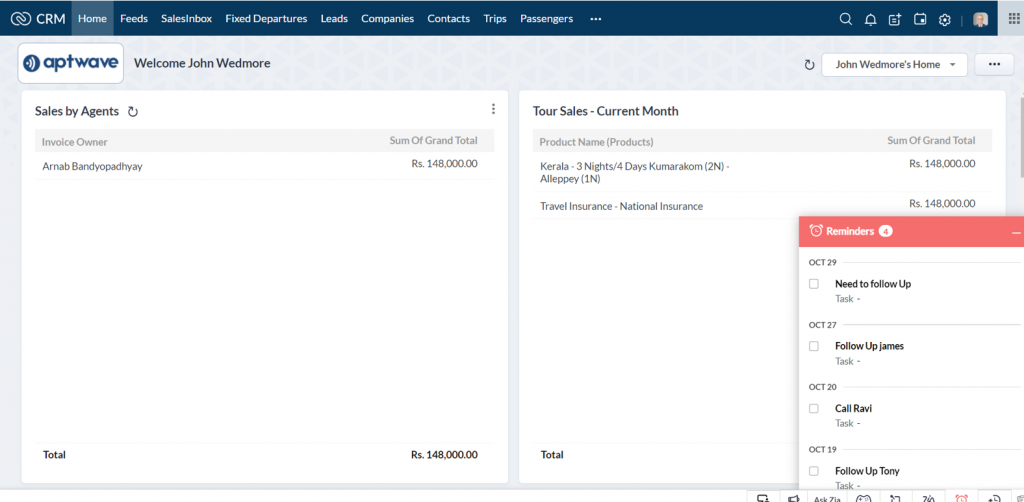 Watch this video to learn how this really works!
Make Use Of Pre-Designed Templates
An add-on aspect of Travel Agency CRM is the pre-designed stunning set of templates that you can use regularly while generating your quotes, invoices, vendor reservations, and vouchers. You don't need to start from scratch to attract your audience. You can simply insert all your data and everything will be auto-populated in a catchy custom-branded template. How cool is that! Let us show you one-
Better Time Management
Dealing with multiple customers, matching their preferences, and delivering their trips smoothly seems like a never-ending job. The spread of your plan execution can get messed up without a CRM tool. You can depend on every touchpoint interaction with your customers which automatically gets collected by this tool for future reference. You can document, segment, and profile your customers to provide your best customized and personalized services. And not only this, but you can also tag a contact for any other trip, you don't need to create a separate passenger for an existing customer who's opting for a new trip. Also, you can send out the 'Contact Details' form to request them in case of any further revision of their prior collected information. The moment they submit their details, all the fields are auto-populated. This improves the accuracy of your information to deliver the best experience and saves tons of your time.
Automation Advantage
You are a travel expert. Staying on top of all the valuable client information, their details, and preferences to work accordingly is cumbersome. This is where automation becomes your true friend.
Zoho SalesIQ With Travel Agency CRM
Other than promoting your travel brand via email campaigns and social media platforms, you can also opt for Zoho SalesIQ that is integrated with Travel Agency CRM. You can easily build a chatbot (or 'Can I help you' desk) with canned responses to greet your customers, respond to their queries and ask for further information. Unlike a situation in which things are manually conducted, this automated system is live all day and every day.
Send Out Attractive Campaigns
Travel Agency CRM comes integrated with Zoho campaigns which can help you design and activate attractive customized email or social media campaigns. You can use DocHipo for mesmerizing templates to market your popular destinations, nurture your leads and drive your sales. Let us show you one!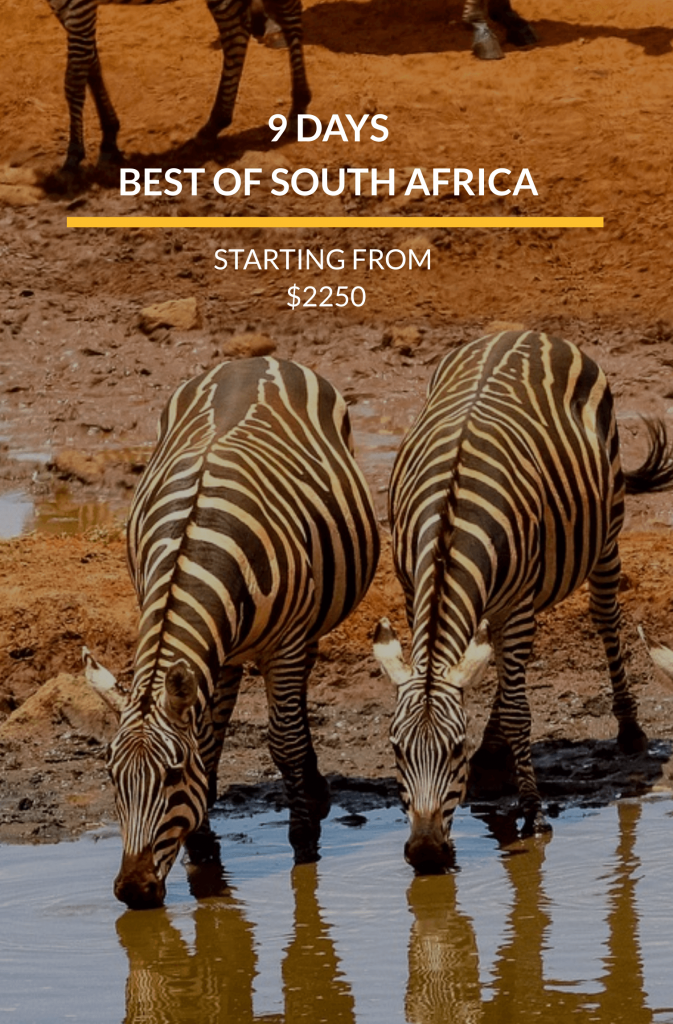 You also get real-time insights and trigger auto-responders for newsletters. It is indeed a powerful technique to record your customers' response pattern, whether they have opened the emails or not, analyze their engagement, check your open and view rates and the geographical location of where these campaigns have been opened. Too good to miss, right?
Automated Workflows
Well, if you're looking for the X-factor that you need for running your agency smoothly, look no further. Travel Agency CRM comes with 25+ standard automated workflows. However, you can also create and customize these workflow rules to make them work your way. You can select the 'Workflow Automation' option under 'SetUp' to see all expected workflow rules pre-populated for you.
Scale Your Growth With Travel Agency CRM
We understand that you work hard for growing your travel business. But there's always a scope for improvement right? Let Travel Agency CRM work your deed of scaling your business growth.
Create a Holistic View For Your Customers
Travel CRM effectively and efficiently streamlines all your customer databases for you to deliver an enhanced customer experience. It automatically saves and stores every acquired information even before you know it. For example, when you go inside a lead you can see all the information in respective sections such as business card information, detailed information section, and all the lists related to that particular contact. Creating a holistic view for each customer helps you in the long run when you have to juggle different trips for different contacts. Again if you select a specific trip, you can view the complete record of all the passengers tagged for that trip.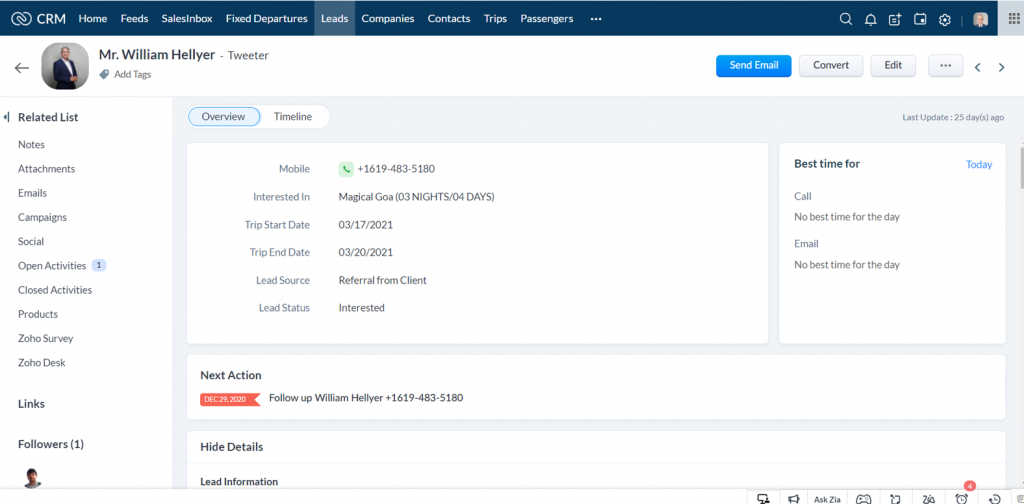 Pipeline Management With Travel Agency CRM
Enhanced pipeline management can drastically improve your customer retention. We are sure that you offer multiple trips of different kinds. Travel Agency CRM manages and tracks your bookings. Such a pipeline usually illustrates a customer's journey to help you visualize every step of your customer's progress in the purchasing process. Therefore, when you proceed with a specific trip, you can see the automated trip stages. You don't even need to think about your next step because your CRM system will let you know. Super cool!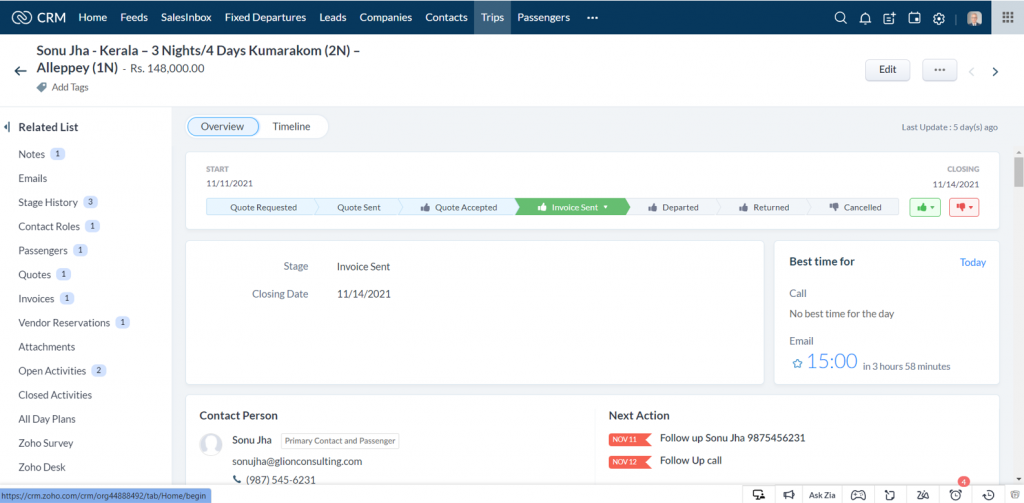 Better Team Management
Underneath every successful business lies a hard-working sales team in the core. Managing them all with undistracted attention simultaneously is almost humanly impossible. But yes, everything has a way out and for you, it's your Travel Agency CRM. You can keep a tab of your team's performance with this CRM's next-level advancement. You can set benchmarks for them with gamification scope, assign different tasks (follow-up tasks, scheduling meetings, or calls) just by mentioning them so that they get instant notifications.
Also, you can link permission to your data for user rights protection. By allotting different profiles to your team and creating different roles for them, you can easily determine the data accessibility and secure your modules.
Manage Your Fixed Departure Trips With Travel Agency CRM
Other than our automated workflow USP, Fixed Departure trip management also comes as an add-on with Travel Agency CRM. But for starters, you need to cover your bases. You need to chalk out or design a trip (as a product) including start and end dates, destination, accommodation capacity (i.e. the PAX or headcount number of passengers and the number of rooms available). The moment these trips engage website traffic and people start booking, all the details regarding the confirmed cases, balanced capacity concerning accommodation gets auto-calculated and auto-populated in the respective fields. You can also check how many leads got generated, how many of them were confirmed as trips, and the list of vendor reservations required for this single trip.
An important note– you need to create fixed departure trips as different products so that it becomes easier for you while generating quotes and invoices.
Besides this, you can also place an automated booking form so that when your audience fills out your form, your CRM will automatically collect and store all the information and place them under the 'contact', 'trips', and 'passengers' modules. Almost like magic!
Track Overall Performance With Travel CRM
Travel Agency CRM lets you easily manage your colossal amount of customer data minutely. You get standard customizable reports and multiple dashboards which help you predict and analyze all-important business metrics to improve growth. These colorful dashboards demonstrate full visibility on where your opportunities stand, the number of leads present, the current status, the performance of your team, and so on. Moreover, you can customize these reports and dashboards to suit your way, now and then.
To wrap things up,
Today you have a travel company to run, and undoubtedly you dream of making it bigger and expanding your brand name across the globe. It takes time but it is not impossible for a mighty business like yours. And guess what, Travel Agency CRM software is the one-stop solution for you. We are sure that this application will amaze you with its abundant features.
Still hesitating to believe us? Watch this video down below to understand how you can implement all the features to take your business to the next level!
So hurry up and click on this link for more information.