5 Factors That Travel Agents Must Consider When Marketing To Millennial Audience
Oct 31, 2022
Ever heard of the phrase "only 90s kids will know this"? I'm sure you have. People born between the late 1980s and early 2000s can be roughly summed up for what we know the word 'millennial' stands for. In other words, it is the most popular generation globally, outnumbering the Baby Boomers and Gen-X'ers who come before them according to Pew Research. 
Now, why am I bothering you with all this information? Because as travel agents, you need to know and understand your potential customers' probable needs before marketing your trips to them. And keeping up with emerging trends can be a hefty task since they are always fluctuating, right?
Now, the Customer Culture of 2020 states that millennials will cross $1.4 trillion in annual spending which will come up as 75% of the global workforce by 2025. So if you're trying to bounce back in the rebound travel market, or want to keep up with the present momentum now is the time to focus on your millennial audiences.
In this article, let us dive into the 5 most crucial factors that travel agents need to consider before promoting their trips to millennials.
#1. Develop A Strong Online Presence Via Website
Tell me what you do when you need information about a particular product or service? You Google it. The same applies to your millennial prospects as well. They conduct thorough online research for their desired trip. And that's where you need your website to take over.
You see everyone has a smartphone in their pockets and access to the whole world with them, more so after digitization. They no longer wait to visit a tour operator's office and browse through the printed catalogs. Instead, they search online, and you don't want to come along the search pages in the wrong way. That's why you need to create a strong online presence via your website.
Websites act as the primary source of lead generation when it comes to marketing. It is the virtual storefront of your business where your prospects can come directly in contact with you. So website development is of utmost importance for travel marketing. Since you're presenting your business to the global millennial audience, you need your website content decipherable and approachable enough to encourage them to reach out to you. You can catalog all your trips (both your FITs and Fixed Departures), enchanting visuals of exotic locations, along with an approximate cost– all in a compact form.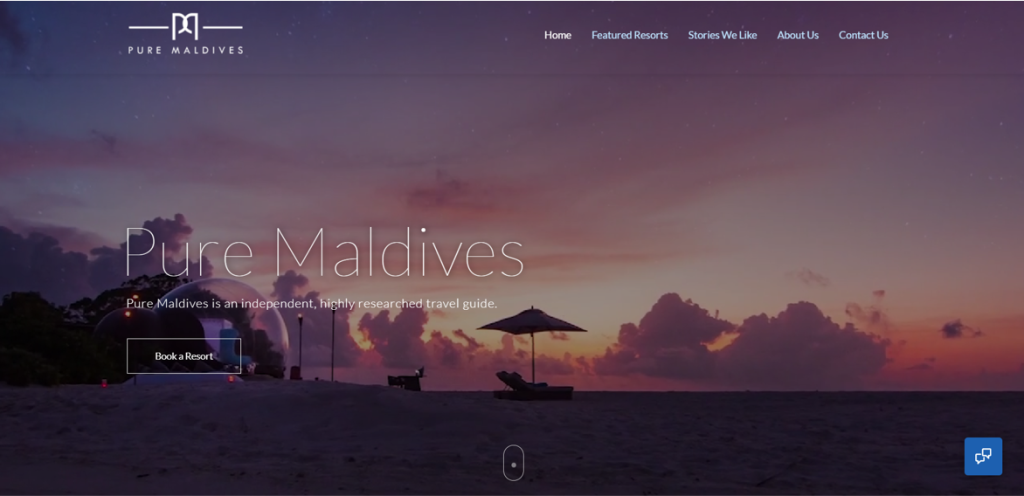 #2. Be More Social
Dependence on digitization is growing at a breakneck speed, don't you agree? Half of the world's population is housed in social media. These platforms are crucial for your agency's survival. Channels like Facebook, YouTube, Instagram, Tiktok, LinkedIn, Twitter, etc are like doors to the globe. They give you a tremendous scope for interacting with your target audience and promoting your business. Even purposeful content can be engaging for your internet community for maximum traction and advances your page in Google's search results. Therefore, you must use these platforms constructively to your advantage.
Now I know posting your content while performing administrative tasks and looking after your clients is a handful job. But everything has a way out, right? Enter Zoho Social. This tool helps you seamlessly create a content pipeline so that all your posts get published per your schedule and on all channels. Such automation helps you become consistent and boost your agency's credibility with your audience. You can also stick columns for responding to your audience's queries and staying relevant altogether.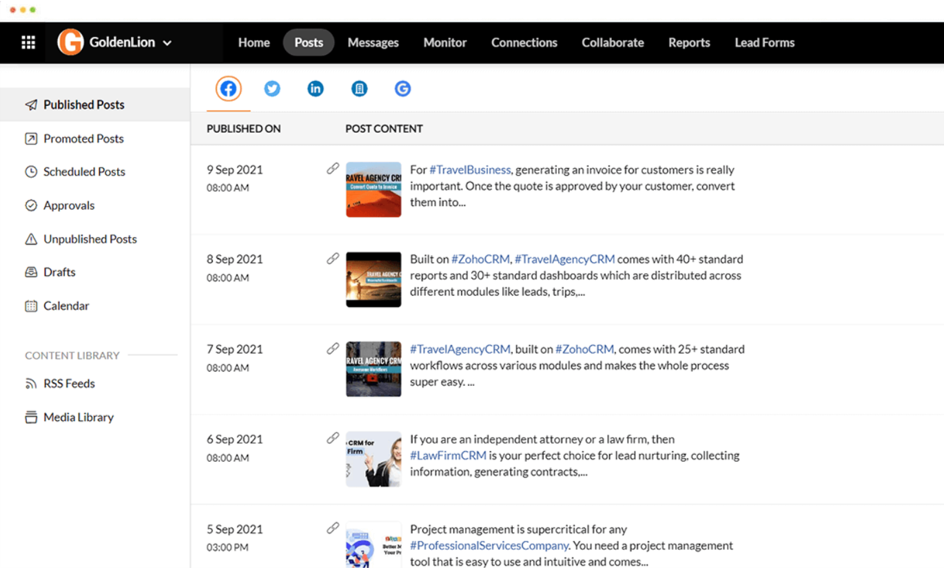 #3. Leverage Your Testimonials As Social Proof
Once you have caught your targeted millennials' attention, it's now time to focus on your testimonials. You see, since it is your business, it is only obvious that you are going to accentuate your brand. However, your prospective customers need someone to relate with and that is, your previous/ existing customers. That's why you need to showcase positive testimonials which act as shared social proof about your services from your customers and make your travel marketing strategy A-Grade!
The first step to getting your service reviews/ testimonials is Zoho Survey. This tool enables you with 25+ different question types, skip logic, and piping to create your surveys in minutes. You can customize your survey forms with your travel brand style and themes. The best part is that Zoho's SSL protection keeps these forms secure and private and you can share them with people on your email or social campaign list. It also helps you with customizable reports visualizing responses or real-time data analytics on Google Sheets for an in-depth understanding of response trends.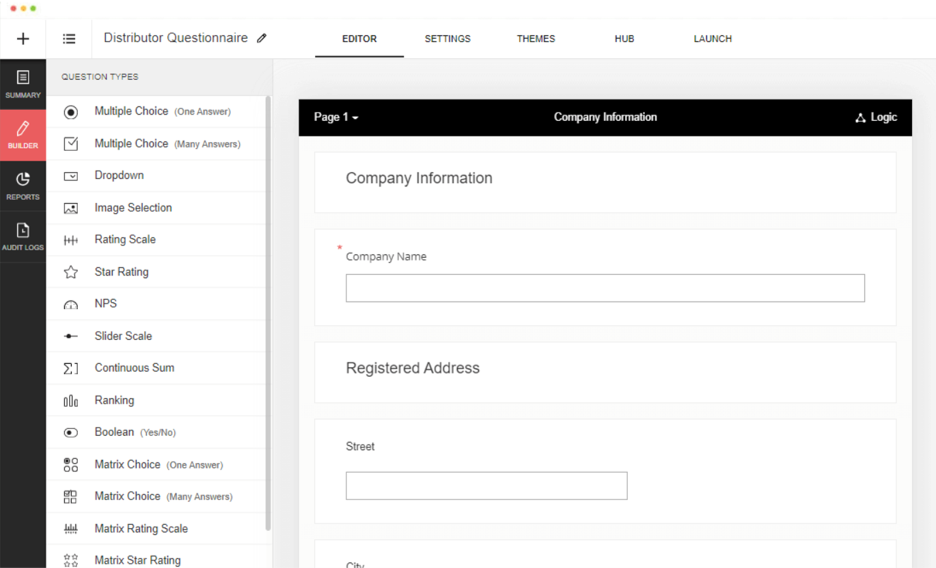 #4. Covid-19 Updates And Flexible Cancellations
As tour operators, I'm sure that you have seen your share of the market dip during the pandemic. Even though Covid-19 has reached its end, millennials are still looking out for precautions and the latest updates. Take this as an opportunity to show them your sense of responsibility towards your customers. Update your website with the latest guidelines and the specific requirements including vaccination certificates that you might need for different trip destinations.
The more you build your agency as a self-assured one, the more likely you are to build trust amongst your prospective clients and existing customers. Even when it comes to cancellations, you must make flexible policies and clearly state them on your website for both parties' convenience.
#5. Engage With Purposeful Content
Research says that millennials and even Gen-Z hold a lesser amount of attention span. They are attracted to all things eye-catching, clearly put, and informative. And what can be most useful in this regard? Engaging your audience with purposeful content that is also relevant to them.
The first step to attracting them is video marketing. You see travel is not only a matter of vacation planning, it is about a retreat for wellness, interacting with people of different cultures, adventure, and passion– there are endless motivations to travel. Video marketing helps you motivate such emotions and encourage people to travel with you. Think with Google says that views of travel-related videos increased by 41% in August and September 2018 compared to 2017 making YouTube the second largest search engine. You can use your travel videos to guide people through the locations with storytelling, and genuine testimonies, use a full-scale perspective, and increase social awareness.
Coming up next is blog marketing. Blogs are another essential content type that can brilliantly showcase your travel expertise, and customer satisfaction stories and act as travel guides. You can focus on the distinct points that your videos might have missed highlighting. Instead of dry facts, you can use real tour tales about different destinations, or better yet, you can have your travelers write about their first-hand experiences through guest posting. For your blogs, you must research and include relevant keywords in your high-quality content for the best search engine ranking results or SERP. You can use important tools like Semrush, Google Keyword Planning Tool, and Google Search Console in this regard.
Pro Tip– Add Visuals
Do you know about the three stages of business? Attract-delight-convert. You can attract your millennials with your content marketing, delight them with visual aids from DocHipo and DrawHipo and convert them with Travel Agency CRM. You read that right.
DocHipo is a free graphic-designing software solution that has a wide range of customizable templates that you can use as email headers, YouTube thumbnails, blog banners and so much more.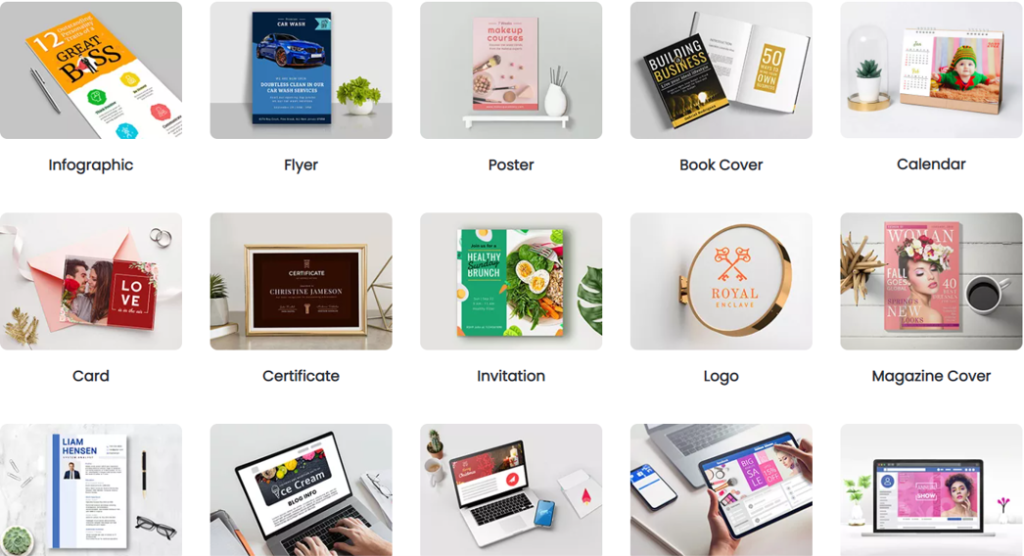 On the other hand, there is DrawHipo which has a humongous range of beautiful design assets including animations, vectors, icons, and illustrations. Time to spruce up your content a bit!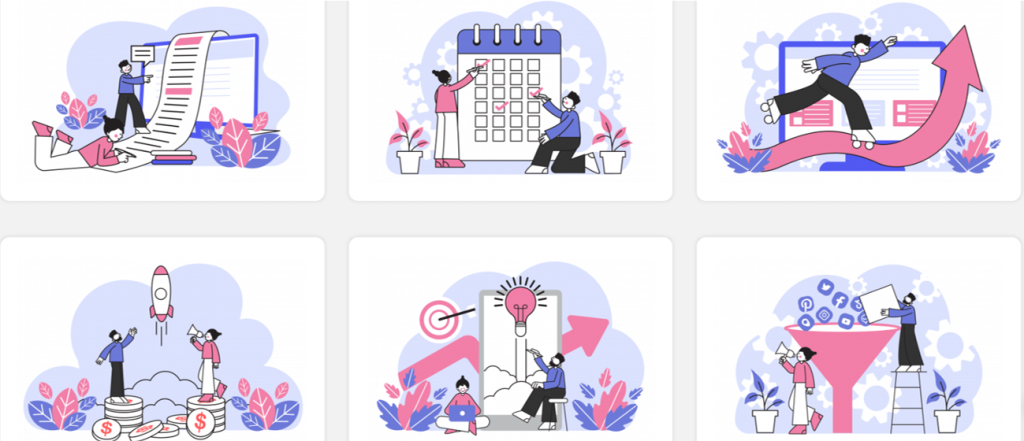 Bottom line,
Marketing is indeed the first step of the business plan. In this blog, I have attempted to narrow down brief ideas on how you can promote your trips to your millennial audience. But what comes next? Sales. And that is where you need Travel Agency CRM by your side. Read about the best benefits that this industry-tailored software solution advances you with. And for more information, schedule a free 90-mins no-obligation consultation with our experts now!